APPLETON —  The inaugural WIAA/WBCA June Jam scholastic showcase tipped off Saturday from Community First Champion Athletic Center with many of the state's top high school programs and prospects in attendance. Who shined in front of a flew of Division 1, 2, and 3 coaches?
Marcus Hall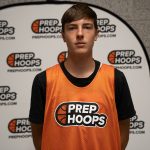 Marcus Hall 6'5" | SG Dc Everest | 2023 State WI – 2023 – SF – D.C. Everest
Easy to see why there's a feeding frenzy amongst Division 2 schools here. Hall is an intriguing 6-foot-7 stretch forward with range, handles, and versatility.  Hall is a smooth player on the perimeter, able to size up his man and go to work or  catch and shoot from beyond the arc. He's also able to play with his back to the basket or catch in the high post, rip, and get to the hole. Despite a loss to Arrowhead, Hall showed some big flashes, finishing with  17 points. Also think he's a guy that can defend multiple positions as well and allow coaches to mix and match their lineups, knowing he's got the length to defend around the rim and also the lateral quickness to stick with people on the outside.
Jake Hansen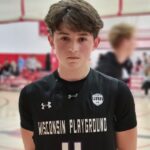 Jake Hansen 6'1" | SG Wauwatosa West | 2025 State WI – 2025 – SG – Wauwatosa West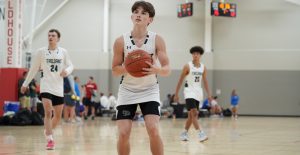 Hansen is really figuring out how to score the ball. The sophomore guard had two big efforts on Saturday in a pair of wins for Wauwatosa West, including 22 points against a scrappy Chippewa Falls team. Hansen has grown a little bit too, which has helped. Now around 6-feet, Hansen's confidence to be able to attack defenders and set up his pull-up game has been noticeable. The Trojans run a lot of pass and screen action, which suits Hansen's game. He's cognizant of how defenders chase him through screens and whether or not defenders close with a hand up. Hansen's sharpshooting ability should also really open the floor for the Trojans, as defenders are going to have to chase him well past the arc and stayed attached throughout the flow of the offense.
Derrick Johnson Derrick Johnson 6'2" | CG Dominican | 2024 State WI – 2024 – G – Dominican
Johnson went crazy in a loss to Oshkosh North. The junior guard came out and scored 18 points in the first half on six triples. That took the Spartans right out of their  1-3-1 zone. Johnson would finish with 28 points. One of the best long range shooters in his class, Johnson  has a quick, effortless stroke with plenty of range. Like his ability on the point as well. Johnson moves the ball around the horn and the ball movement is just different when he's on the floor. Johnson is very perimeter oriented, but showed some good flashes of being able to attack off the bounce, get two feet in the paint, and either pull-up for a jumper or kick out to an open shooter.
John Kinziger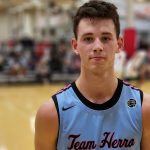 John Kinziger 6'0" | CG De Pere | 2023 State #191 Nation WI – 2023 – G – De Pere
Kinziger put on a show in the second half as De Pere ran away from Milwaukee Hamilton. The Illinois State commit dropped 28 points, including  20 in the second half alone. Kinziger's ability to stop and start on the ball, mix in hesitation dribbles, and quickly snap off shots just left defenders helpless. Hamilton tried getting the ball out of his hands, but Kinziger just refuses to be denied the rock.  While he's a terrific scorer, Kinziger also has some point guard skills. When he gets two feet in the paint, Kinziger makes good decisions with the basketball, knows how to draw defenders, and find the open man. A sneaky athlete as well, Kinziger finishes well for his size, willing to take the ball right into the chest of the defender, hang, and finish.  Kinziger was also defending a 30-point per game scorer from last season and  was fantastic on that end of the floor, generating more  than his share of stops.
Cal Klesmit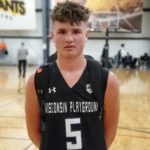 Cal Klesmit 6'2" | CG Neenah | 2023 State #216 Nation WI – 2023 – G – Neenah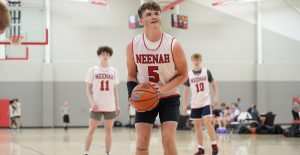 Wasn't all that sure what to expect from Klesmit, who missed his entire junior season and the spring travel season due to a torn ACL. He was much better than I ever would have thought. In two games, Kelsmit put up a combined  52 points as the Rockets split a pair of games. There's definitely some rust, but Klesmit  also looked like his old self, sometimes better in spurts. The assassin-like scorer  is so dangerous with his  ability to change pace and shoot with a quick release. Klesmit  plays with a noticeable edge and when he gets it rolling, can absolutely take over games as a scorer or facilitator.  For a guy that hadn't played an actual game in probably 10 months, Klesmit's ability to attack the rim and finish against contact was also a pleasant surprise.  Holding offers from Green Bay and Wofford, think Klesmit is in a good spot to add to that list in July. 
Jeremy Lorenz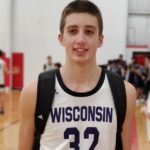 Jeremy Lorenz 6'8" | PF Brillion | 2023 State WI – 2023 – F – Brillion
Carmen Northwest doesn't have a lot of size and Lorenz made them pay. The junior forward dropped 28 points and three blocks to open Saturday morning.  A top five prospect in the 2023 class, Lorenz can score it from just about anywhere on the floor. He's very unique with the way Lorenz can shoot off the dribble for his size, specifically falling away in the mid-range.  Really like Lorenz when he's involved in the pick n' pop game and plays with a motor on the offensive glass. As I've said before, probably a guy who's not college ready at the Division 1 level early, but continues to take positive steps forward and should get better year after year. He's gonna get stronger with time and more fundamentally sound on the block with reps. Green Bay and Toledo have both offered. There were about eight other programs front and center for Lorenz as well.
Collin Madson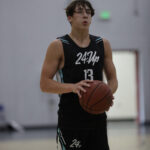 Collin Madson 6'4" | PG Mukwonago | 2023 State WI – 2023 – PG – Mukwonago
The biggest stock booster of the day, Madson exploded for 37 points in a loss to Neenah. Hasn't always played well in front of me, but people keep telling I've got him ranked too low. Safe to say  I  probably do have him undervalued in this class.  Think there's going to be a lot of D2's calling about Madson after this weekend and maybe even some nibbles from D1 programs. Madson has excellent positional size at 6-foot-4, sees the floor very well, shoots it at a high level from deep with some extended range, and makes everyone better around him.  Mukwonago just doesn't take him off the floor and allows him to run the show. Madson will stuff the stat sheet and is also a two-way player who takes pride in stopping his man on the defensive end.
Xzavion Mitchell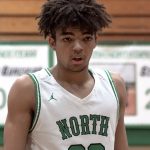 Xzavion Mitchell 6'6" | SF Oshkosh North | 2025 State WI – 2025 – F – Oshkosh North
Mitchell dropped a game-high 29 points in a comeback win over Dominican. The sophomore forward saved his best for last, just going off in the final 10 minutes or so. Love the way Mitchell can just get a rebound and go coast-to-coast. He's also a very gifted passer for his size/position, able to thread the needle in the open floor or kill opponents in the high-low game. At 6-foot-7. Mitchell thrives in the high post where he can turn, face, and slash. He's a high motor rebounder/shot blocker too that certainly makes his presence felt on the defensive end of the floor. Mitchell also knocked down a triple — a part of his game he's looking to expand on and gain consistency with.
Seth Miron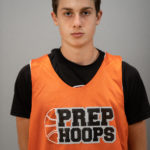 Seth Miron 6'4" | SF Kimberly | 2023 State WI – 2023 – SF – Kimberly
The Papermakers are going to be rebuilding next season. It's going to be centered around Miron. Thought the senior wing had two really good games and showed he can carry a team offensively. Miron's been on our radar for a while when he was virtually unknown. Over the last several months, he's really started to find himself and develop that alpha confidence. At 6-foot-5, Miron can be a deadly mid-range scorer. He's got a tight handle and the ability to stop on a dime and pull-up from 12-18 feet. Kimberly plays him on the ball quite a bit as well and lets Miron be a primary decision maker.  After averaging 10 points per  game last season, would anticipate Miron makes one of the bigger jumps in the senior class and pushes for first-team All-Conference honors in an always talented Fox Valley Association.
Eli Podoll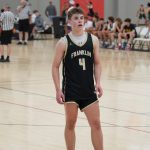 Eli Podoll 6'1" | PG Franklin | 2024 State WI – 2024 – PG – Franklin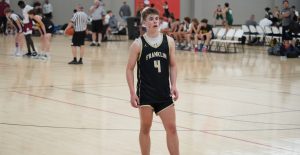 Really liked Podoll's performance against Neenah. The sophomore guard just gives you what you need out of that position — steady play, high-IQ decision-making,  dribble drive playmaking, and knocking down open looks. Podoll had 13 points in a win. Seven of those came at a crucial juncture when Neenah started to make a comeback late in the second half. Podoll appears to have added some size and athleticism to his game since last summer as well. He was a lot more confident as a dribble drive threat than I remember, certainly has some added pop and explosion on the ball.
Jackson Tomczak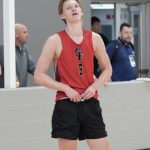 Jackson Tomczak 6'6" | SF Chippewa Falls | 2023 WI – 2023 – SF – Chippewa Falls
Didn't know about Tomczak entering Saturday. He definitely played his way into the Top 150 rankings against Wauwatosa West. An athletic, slashing 6-foot-6 wing, Tomczak connected on a lot of tough, contested shots. Thought he was equally good on the defensive glass. Despite giving up some size, Tomczak really kept guys off the rim and limited second chance opportunities. A prospect that averaged just five points per game a season ago, Tomczak has some intriguing measurables that make you think he could be a late bloomer and a steal at the the Division 3 level.
Austin Villareal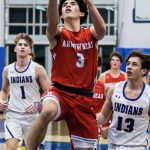 Austin Villareal 6'1" | CG Arrowhead | 2023 State WI – 2023 – G – Arrowhead
Have a feeling Villareal is going to be one of the biggest x-factors in the state this winter. With so much attention going to Bennett Basich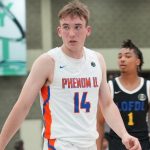 Bennett Basich 6'3" | SG Arrowhead | 2024 State WI and Mac Wrecke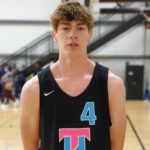 Mac Wrecke 6'5" | SG Arrowhead | 2023 State #192 Nation WI , few teams have a bonafide scorer like Villareal to turn to as a third option.  Villareal went for 25 points in a blowout win over D.C. Everest. The 5-foot-11 guard has played with supreme confidence all summer and knocked down seven triples, including five in the first half alone. Villareal has outstanding body control at the rim, especially in transition as well. He's a fantastic finisher at top-end speed and doesn't give defenders much of a chance to block/alter his shot. With the way Villareal has played this summer, it's getting increasingly more difficult to keep him out of the top 50 in the rankings.
Aaron Womack Aaron Womack 6'3" | SF Dominican | 2025 State WI – 2025 – W – Dominican
Really like Womack's long term projection. In a deep and talented 2025 class, Womack  should make his mark over the next three years. Currently a top 10 prospect, Womack  has a chance to be special. He's a smooth, sharpshooting 6-foot-5 wing with some added length and a very quick trigger. Womack shoots it at a high clip from 3-point range and doesn't need much space to knock down shots in rhythm.  He shows some flashes of being able to rip and blow by his man on the wing. Womack possesses good touch and the ability to finish against length and size. Still very raw physically and needs to tighten his handle/play stronger, but that just adds to his upside down the road if he works.