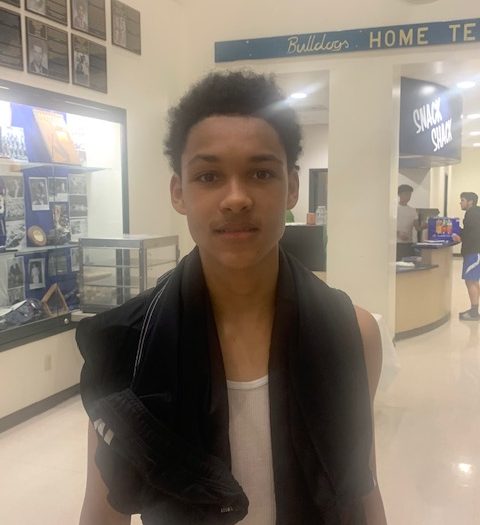 Posted On: 06/19/22 12:30 PM
This past week, Burbank High School played host to the annual War on the Floor summer tournament. The event was held over a four day period with some of the top teams and talent in the Southern California area participating. I was able to attend the event the final day, Tuesday June 14 and here's a look at some additional top talent I saw.
1. Donald Thompson - King/Drew 2025
Thompson was an All-Coliseum League selection as a freshman last year and he looks ready to take another leap. He is a very good ball-handler who can consistently break down the defense off the dribble without a screen. He gets to the rim with a quick first step and can get himself to the free-throw line. Very quick in transition keeping the defense on its heels. He can play off ball too and make good cuts along the baseline. Consistent shooter from three-point range.
2. Peter Gray - Calabasas 2023
Gray is a big forward who can do a couple of different things on the court. He has good size and skill in the paint and can score over smaller defenders. He can also put the ball on