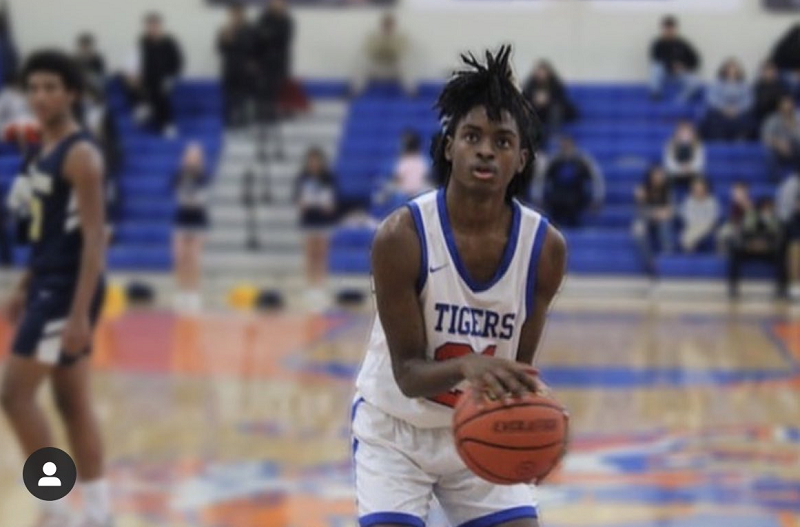 Posted On: 06/9/22 4:01 PM
This will be a two--part series with more looks at Hillwood and Rhea County in the second feature.
June is a time of rebirth and renewal in high school basketball.  Old rosters become new.  Proven powers need to re-establish their dominance and find the next generation of talent, while formerly poor programs get to see if hope is finally warranted.  Is there a new guy worth pinning hopes to?  
Many varsity teams competed at Valor Prep's Team Camp.  Which teams impressed?  Any players enhance their reputation?  
Valor Prep Team Camp Schedule
Valor vs. Knowledge Academies
Hillwood vs. KIPP
Valor vs. RePublic
Knowledge Academies vs. Hillwood
KIPP vs. FCA
STEM vs. RePublic
STEM vs. FCA
RePublic vs. Valor JV
Valor vs. Glencliff
KIPP vs. Knowledge Academies
Valor vs. Rhea County
Glencliff vs. KIPP
Hillwood vs. Rhea County
Rhea County JV vs. FCA
Rhea County vs. STEM
Rhea County JV vs. Hillwood
STEM vs. Rhea County
Partial Rosters (Starters*)
Glencliff
#2 G D'azjon Dowell (2024)
#3 Kenneth Gleaves (2026)
Dylan Thomason (2023) DNP
#4 G Eric Thomason Eric Thomason 5'11" | PG Glencliff | 2024 TN (2024) Damon McBride Damon McBride 6'2" | PG Glencliff | 2023 State TN (2023) DNP #10 Abera Amosa (2023) #23 Collin Thomason (2023) #24 Shemar Lawrence (2023) #25 Victor Littleton (2024) #32 Arnet Cotton (2024) Knowledge Academies 0   Antonio Clark F • 2023 1   Edarius Waters SF, PF • 2024 2   Chris Aveary PG, SG • 2025. 3   Cedric Lewis, Jr. G • 2025 4   Hughes Nsumbu PG • 2023 4   Devin Johnson G • Fr. 4   Abdi sheikh SG, SF • Fr. 5   Sylvainus Cole IV SG • 2024 10   Mohamed Sheikh G • 2024 11   Christian Dixon F, C • So. • 2024 15   Canaan Hall SG • 2024 21   Carson Badgett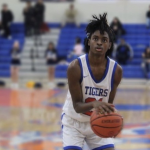 Carson Badgett 6'3" | PG Knowledge Academies | 2023 State TN C SG, SF • 2023 24   Kevin Sehasat SG, W • 2024 • 5' 11" • 132 lbs 34   Isaac Agustin C • 2023 42   Tony Davis PG, SG • 2024 55   Cameron Dixon Hillwood Starters #2 Chris Aveary* (2025) #30 #10 Mohamed Sheikh* (2024) #24 Kevin Sehasat* (2024) #20 Carson Badgett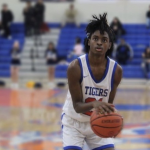 Carson Badgett 6'3" | PG Knowledge Academies | 2023 State TN * (2023) Carson Badgett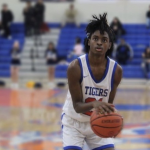 Carson Badgett 6'3" | PG Knowledge Academies | 2023 State TN (Knowledge Academy) Of the Knowledge Academy team, Carson is absolutely the alpha-dog. He glides around the floor with a future-college player swagger and ease.  His mobility is good and he is explosive enough to create off-the-dribble. Carson's ceiling is probably Division II.  He will certainly score 18 ppg this year for a decent team, but college coaches will have difficulty making a sound evaluation of his high school games, because frankly the competition is pretty weak.  Carson looks capable of having his way with that district. https://www.prephoops.com/2022/06/summer-camp-knox-webb-versus-stone-memorial/ Cooper Johnson Cooper Johnson 5'10" | PG Valor Academy | 2023 State TN (Valor Prep) Cooper moves as well away from the basketball as anybody in middle Tennessee.  He is a volume scorer, but he makes himself even more deadly by moving and then moving some more.  Defenders simply can't keep up.  His frame filled out a little bit in the last six months. He tends to see the floor very well, and facing RePublic, Cooper was playing quite a bit faster than his teammates and seeing angles better than everyone.  Hopefully, his teammates will be able to keep pace, so Cooper can play that way all season. Kevin Sehasat (Knowledge Academy) Kevin has a little wiggle to his game. Left-handed.  He is thin and certainly needs more weight in his chest/back for absorbing contact. His Euro-step is decent, not fully-formed, but it there are pieces of it that are solid.  He does a nice job getting all of his weight onto the initial plant foot. He lived at the free throw line, which is a great sign!  Sehasat can be a fantastic second-scorer for KA, and the fact that he gets to the line so often indicates he will rarely slump or have a low-scoring night.  Kenneth Gleaves (Glencliff) Gleaves began the game against KIPP-Nashville as the primary ball-handler.  Afterwards, it was cleared up that many JV players were playing in this event for GHS, and Kenneth is an incoming freshman.  So, it is important to recognize he is not the primary for the team and he has years ahead of him when reading this upcoming evaluation. Glencliff was not convincing as a reliable guard operation, perhaps because several varsity players missed.  Turnovers and poor decisions ran rampant. Gleaves was ok.  Not dependable enough.  Largely because of his size and lack of strength, Gleaves will really, really struggle to defend anytime he finds himself below the free throw line.  There is a chance he could create turnovers via deflections thanks to his speedy feet and hands.  It will require him to be positionally-sound. Very thin. He played hesitant and occasionally timid.  His best skill is speed with the basketball, but he looks like a guy that only thrives when playing fast and crumbles when the game requires more pacing and patience. Eric Thomason Eric Thomason 5'11" | PG Glencliff | 2024 TN (Glencliff) Structurally, GHS did not really hunt down high-percentage shots, which was a shame because Thomason is best as a catch-and-shoot weapon.  Defensively, Thomason was scrappy and forced an early-game turnover against KIPP with active hands.   Collin Thomason (Glencliff) Collin was better at bumping the cutter and putting an arm in the mix than he was at fending off penetrating guards.  Decent strength.  Feet were not jet-quick on defense. Arnet Cotton (Glencliff) Cotton showed some ability to run the floor.  Good athleticism, though he did miss a two-handed dunk, possibly by taking off too late.  Not an expert with the handle, which will limit his ability to create from a wing position.  D'azjon Dowell (Glencliff) Dowell was the most steady and threatening offensive player for the Glencliff Colts against KIPP.  He showed an uncommon first-step burst and a keen awareness of where the defense was weakest.  The team will need a lot from him to create. Follow @AndrewForce8.