The Princeton summer shootout was a great event to start off my June coverage of high school basketball season. In this article I'll be breaking down the top upperclassmen performers from the event.
Juwan Turner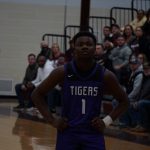 Juwan Turner 5'10" | PG Reynoldsburg | 2024 State OH , 5'10 PG Reynoldsburg 2024: Turner moved from one Purple powerhouse to another in Central Ohio, now playing for Reynoldsburg and their stacked squad. Turner was making tough shots all day and running the show as a true floor general. Turner is one of the more polished point guards in his class and his leadership skills will be crucial for a younger squad that's also led by Jordan Fisher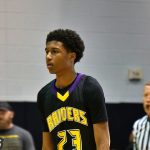 Jordan Fisher 6'5" | SF Reynoldsburg | 2025 State OH , Toby Nwokolo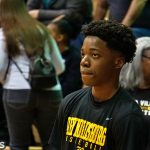 Toby Nwokolo 6'4" | PF Reynoldsburg | 2025 State OH and Jordan Bowens.
Davon Drane Davon Drane 5'10" | PG Lakota West | 2024 OH , 5'10 PG Lakota West 2024: Drane came from Georgia and moved into the Buckeye state and made a huge impact for his new squad. Drane is a smaller point guard with excellent quickness and showed off his shot-making ability. Drane scored around 20 points in the game I saw and also showed his ability to get into the lane. This addition will be huge in the GMC as Lakota West is right in the middle of what could be the most competitive conference top to bottom in the state this winter.
James Bossart James Bossart 6'3" | SF Massillon Jackson | 2023 State OH , 6'3 SF Massillon Jackson 2023: Bossart played his role well on a Massillon Jackson squad that has a nice mix of senior and underclassmen production. Bossart was tough, used his bigger frame to make physical winning plays all day. Bossart made some impressive moves around the basket including pivots and pump-fakes to get space around the basket. Jackson will have another strong team in a balanced Federal League that plays a unique brand of basketball in northeast Ohio.
Brandon Moore Brandon Moore 6'2" | SG Lima Sr | 2023 State OH , 6'2 SG Lima Sr 2023: Moore was the top new upperclassmen I saw, showing off his athleticism for a new look Lima Sr squad. Moore is a typical Lima guard, with the defensive toughness that you'd expect from a guard coached by Quincey Simpson. Moore is athletic and got to the bucket at will on Saturday. I didn't really see Moore's ability to shoot the ball from the outside so that'll be something that I'll be looking for the next time I watch him play.
Grant Leeper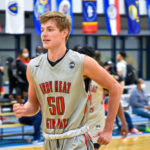 Grant Leeper 6'6" | PF Homestead | 2023 State IN , 6'7 PF Homestead (IN) 2023: Leeper was a physical force around the bucket, with a powerful dunk that was only topped by one other play all day (coming later). Leeper could be a top scorer on a Homestead squad that's been led by Fletcher Loyer and Luke Goode for the past few seasons. Leeper will now look to lead this squad with a frontcourt partner of Tucker Day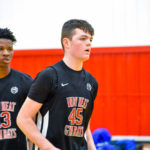 Tucker Day 6'7" | C Homestead | 2024 State IN .
Xavier Booker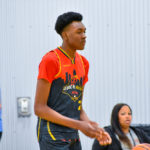 Xavier Booker 6'11" | PF Cathedral | 2023 State #111 Nation IN , 6'11 C Indy Cathedral (IN) 2023: Booker had the play of the day when he spun on his primary defender then dunked all over the help-side rim-protector.
— Xavier Booker (@RealXman23) June 4, 2022
Booker looks like one of the 10 best players in the country with his huge upside and even though this wasn't a great evaluation setting because of the lack of size on the opposing side, it was still fun to watch Booker's development since last winter.
Colin Detzel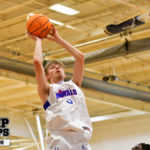 Colin Detzel 6'6" | SF Covington Catholic | 2023 State KY , 6'6 PF Covington Catholic (KY) 2023: Detzel is a stretch-4 who made three 3-pointers in the second half of their game with Massillon Jackson to bring his team back. Detzel plays with Shining Star so this wasn't my first time scouting him. I think Detzel will be a key piece for a Covington Catholic squad going through some turnover in the front-court from last season.