The class of 2023 is heading into a huge stretch with June and July live periods coming up.  We look at the class here in depth with our recent rankings update.  Here are the Top 2023 Point Guard/Combo Stock Risers!
James Stevenson (Momence)
Current Ranking: NR
Previous Ranking: #44
Stevenson is a prospect that caught our attention with his play for Momence.  His tape is extremely impressive.  First thing that stands out is his size for position.  At about 6'6" he is a big time passer that makes others around him better.  Can score off the bounce and has a decent looking shot.  Bit of slow-mo game to him as well to go with some athletic pop.  Was out this spring with an injury.
Jakeem Cole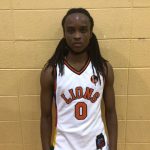 Jakeem Cole 6'0" | PG Rich Township | 2023 State IL (Leo)
Current Ranking: #115
Previous Ranking: #49
Cole made a massive leap up the rankings following winning Chicago Catholic League Player of the Year honors.  Combo guard that always seems to get his buckets whether it was with Leo during the high school season or on the circuit with Hoops 4 Health.  Good ball handler that loves to get out in transition.
Tre Davis (Marian Catholic)
Current Ranking: #67
Previous Ranking: #121
Smooth ball handling lead guard from Marian Catholic who had a strong spring with the Illinois Stars.  Like how he can create his own shot both with his jumper pulling up on a dime along with making acrobatic layups at the rim.  Was effective playing both and off the ball.
Leirre Collier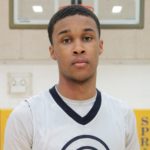 Leirre Collier 6'1" | PG Bloom | 2023 State IL (Marist)
Current Ranking: #94
Previous Ranking: #139
Collier is going to see a larger role with Marist this upcoming season and he had a very strong spring with Chicago Lockdown.  Combo guard that can play both on and off the ball.  Solid shooter spotting up that can knock down threes and has shown flashes of improved play on the ball as a distributor.
JP Schilling (Sterling)
Current Ranking: NR
Previous Ranking: #107
This Sterling combo guard showed well with QC Shockers this spring.  Scrappy defender that can really shoot it at a high level.  Made shots consistently from mid-range and three throughout the games we saw.
Caden Hawkins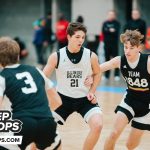 Caden Hawkins 5'11" | PG Carterville | 2023 State IL (Carterville)
Current Ranking: #111
Previous Ranking: #148
Hawkins has made a major leap in his game this spring.  Grown physically, gotten stronger, and showing more playmaking skills than we had previously seen.  Still an elite shot maker that takes and makes huge shots for the Illinois Bears while also mixing in some drives.  Underrated defender as well.