Top Wisconsin forwards to keep an eye on heading into the summer AAU session:
Milan Momcilovic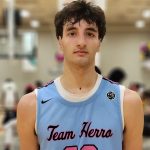 Milan Momcilovic 6'8" | SF Pewaukee | 2023 State #64 Nation WI — SF — Team Herro — 2023
Momcilovic proved that he was the real deal this past spring. Now, he will look to continue his high level of play into the summer AAU evaluation period. The small forward is an extremely gifted scorer. He has a smooth three-point shot, uses his size well to finish inside, and is very good at using his handle to get to his spots and score. Look for the Team Herro standout to have a huge summer.  
Jeremy Lorenz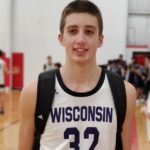 Jeremy Lorenz 6'8" | PF Brillion | 2023 State WI — PF — Team Herro — 2023
Lorenz is an extremely versatile big man who can get buckets from everywhere. I really like the improvement that the power forward has shown in his game recently. You can tell that Lorenz has spent countless hours in the gym perfecting his craft. Currently ranked as a top five prospect in Wisconsin's 2025 class, look for the PF to attract some big-name college programs. 
William Whorton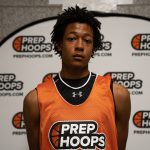 William Whorton 6'8" | PF Milwaukee King | 2023 State WI — SF — Wisconsin Playground Club — 2023
There are not too many prospects in the state that have a higher upper bound limit than Whorton. The Wisconsin Playground Club standout is the prototypical small forward. He has a long, lanky frame, is very athletic, can handle the rock, blocks shots with ease, and finishes well in the paint. There are several things that Whorton has to improve before he gets to the college level, but for now, he is a fun player to watch with a ton of potential. 
Brogan McIntyre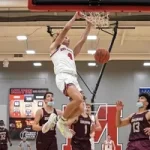 Brogan McIntyre 6'5" | SF Milton | 2023 State WI — SF — Wisconsin Playground Club — 2023
I thought that McIntyre was one of the more impressive Wisconsin prospects from this past spring AAU session. The small forward is super athletic. He is about as bouncy as it gets for his position. McIntyre dunks everything. If he has a chance to throw down a highlight-worthy dunk, he will. The SF is also a really good rebounder and defender. 
Amari McCottry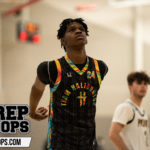 Amari McCottry 6'5" | SF St. Thomas More | 2024 State WI — SF — Power Five — 2024
I really, really like McCottry's game. The small forward has all of the necessary tools to be a high-major talent. He is very good in transition, does a nice job of using his size and athleticism on defense, and can score in many different ways in the halfcourt. If I were a college coach, I would certainly keep an eye on the development of McCottry.    
Will Hornseth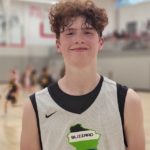 Will Hornseth 6'8" | PF De Pere | 2024 State WI — PF — Wisconsin Blizzard — 2024
Hornseth is going to be a really solid player at the next level. The 2024 power forward is really fundamentally sound — he just does everything on the court right. He never holds onto the ball for too long in the post, makes quick decisions, plays hard on both ends, and is a very good rebounder. Already holding a handful of Division One scholarship offers, it wouldn't surprise me if the big man snags a few more by the end of the summer
Stevie Clark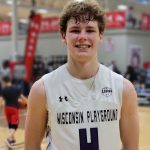 Stevie Clark 6'6" | SF Oshkosh North | 2024 State WI — SF — Wisconsin Playground Club — 2024
I got a chance to see Clark play in Appleton at a Prep Hoops Circuit event in May. I was very impressed with the small forward. Clark is an effective slasher who uses his quickness and skill to drive past defenders and finish at the rim. Once he gets into the paint, the SF is very good at getting difficult layups to fall despite contact. Look out for Clark to make a huge splash this summer.