A list of underrated Wisconsin prospects you should know heading into the summer AAU session: 
A.J. Lieuwen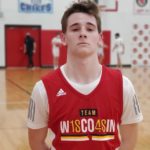 A.J. Lieuwen 6'0" | CG Bay Port | 2023 State WI — PG — Team 1848
Playing for a very good Team 1848 squad this past spring, I was very impressed with Lieuwen. The point guard is a pure bucket-getter who scores well from everywhere. It doesn't matter how good of a defender is guarding him, chances are Lieuwen is still going to find a way to score. At the next level, the PG is going to develop into a very high-level floor general. 
Mason Prey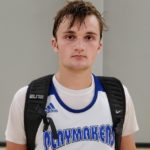 Mason Prey 6'4" | CG Newman Catholic | 2023 State WI — CG — Wisconsin Playmakers
Prey isn't the type of player to 'wow' you with athleticism or fancy playmaking. Instead, he is a very fundamentally sound prospect who always makes the right play. The combo guard never tries to do too much. If he is left open, he can make threes. If the defense over commits, he can slash to the rim and finish. If the defense sends extra help his way, Prey is more than happy to find the open man. Prey is a very good overall player who is in for a tremendous summer. 
Jordan Malmlov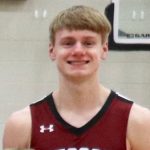 Jordan Malmlov 6'0" | CG Prescott | 2023 State WI — PG — Minnesota Select
Malmlov is one of the best shooters in Wisconsin's 2023 class. In terms of pure shooting, you won't see many better than the point guard at this level. Malmlov has a super quick release, and he does an excellent job of moving without the basketball. You will never see him standing still on the offensive end. On defense, he has a knack for getting into passing lanes and creating turnovers. 
Jamisen Young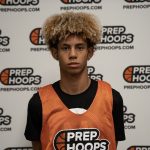 Jamisen Young 6'0" | PG Sunrise Christian Academy | 2023 KS — PG — World Hoops Elite
Young has been one of my favorite players to watch over the past couple of AAU seasons. The point guard is so dynamic in the open floor. Using his speed, Young can blow by just about any defender and get to the rim. Once he gets into the paint, the PG is very crafty. He does an awesome job of finishing over taller defenders. Recently, Young's outside shot has been on point, too. As he continues to improve, I am keeping an eye on Young. 
Theo Schofield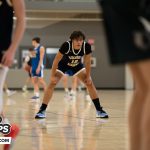 Theo Schofield 6'5" | PF Sun Prairie | 2024 State WI — PF — Wisconsin Academy
Schofield is a powerful, athletic forward who can just be too much to handle for opposing teams. The power forward isn't the type of prospect to shy away from any type of contact. More often than not, he seeks out contact. If he gets good position in the paint, you might as well chalk up two points for Wisconsin Academy. Schofield is also a budding shot-blocker and effective rebounder. 
Quinn Burns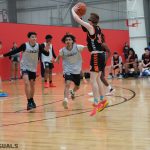 Quinn Burns 5'9" | PG Westosha Central | 2024 State WI — PG — World Hoops Elite
Burns is a tad bit undersized for the point guard position, but what he lacks in size he makes up for with basketball IQ. The World Hoops Elite point guard is one of the smartest prospects on the court at all times. He runs his team's offense to perfection and is always in the right spot on the defensive end. If he continues to develop, I think that Burns could be a really good player in the coming years. 
Nic Williams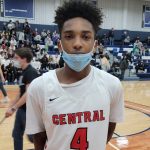 Nic Williams 6'1" | PG La Crosse Central | 2023 State WI — PG — Playground Elite La Crosse 
Williams came into this past high school season without a ranking next to his name. But after an effective junior season, the point guard solidified himself as a name to watch in Wisconsin's 2023 class. Williams is a very talented scorer who can get hot in a hurry. He makes difficult jump shots and can finish at the rim. He also has some attractive defensive attributes.