This content series is sponsored by Gamechanger —The Official Scorekeeping, Stats, Team Management & Technology Partner of Prep Hoops.
After I viewed three spring Prep Hoops Circuit tournaments of Hustle Region Kick Off in Seal Beach/CA, Bash In the Desert at Gilbert/Phx/AZ and the West Coast Clash in Centralia/WA, here are my Top-13-16 Game Changers for all classes. 
Some of the standouts played two or one year up and held their own at a high level. 
2025
Emiliano Barrantes (MN Spartans 2024)
Game Changer: Post Scorer
Mason Abittan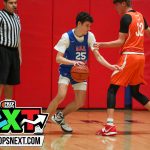 Mason Abittan 6'5" | SF Palo Verde | 2025 State NV (Prominent Elite 2024)
Game Changer: Shooting 
Lantz Stephenson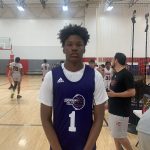 Lantz Stephenson 6'4" | SF Coronado | 2025 State NV (Prominent Elite 2024)
Game Changer: Two-way Shooter
Micah Anderson (Team Anderson Elite 17) 
Game Changer: Passing/Feel 
TayVion Wilson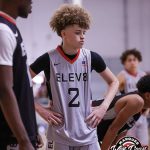 TayVion Wilson 5'11" | PG Kellis | 2025 State AZ (Prominent Elite 2024) 
Game Changer: Passing/Feel 
Tyler Pitts (Rancho Elite 2024)
Game Changer: Versatile Defender
Matt Lindblom (Roots Academy 2024) 
Game Changer: Scorer
Carter Rupp (Built4Ball 2024)
Game Changer: Shooter
Latavious Morris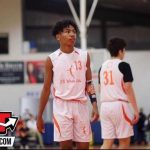 Latavious Morris 5'7" | PG Atrisco Heritage | 2025 State NM (Rebels Elite NM 2023)
Game Changer: Speed/Defender
McKel Shedrick (Team Eleate 2024)
Game Changer: Defender/Transition  
Elyas Elgado (IE Fire Elite 2025)
Game Changer: Shooter/Scorer 
Roderick Johnson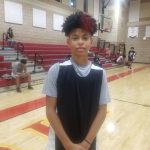 Roderick Johnson 5'6" | SG Somerset Losee | 2025 State NV (Nevada H2G 2025)
Game Changer: Passing/Shooter
2026
Jrob Croy (Team Eleate 2024)
Game Changer: Shooting/Feel 
Mason Magee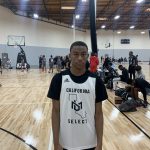 Mason Magee 5'10" | PG Basha | 2026 AZ (California Select Gold 2025) (Pictured) 
Game Changer: Defense/Court Vision 
2027
Jeremiah Profit (Gamepoint Inland Empire 2025)
Game Changer: Versatility