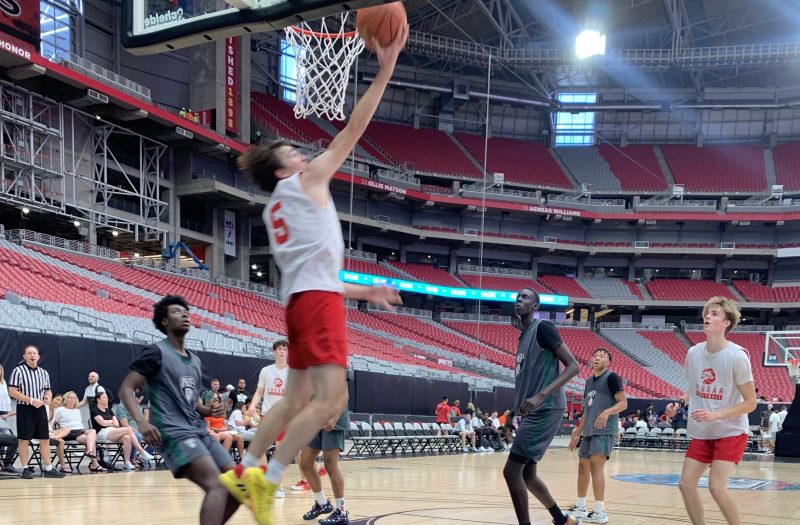 Posted On: 06/21/22 10:48 AM
Prep Hoops NorCal was at Section 7 in Arizona this past weekend June 17-19. Here's more our NorCal Prospects in the  2023 class who are quality players and played well at this event.
Isaiah Chandavong Isaiah Chandavong 6'4" | SF Inderkum | 2023 State 6'4 2023 Guard of Inderkum HS.
 He's a big guard with quality skills to play several positions on the offensive side. He has the handles and patience, along with vision and passing skills to be a facilitator. He runs and fills lanes in transition taking it strong to the rack, finishing several ways including dunks. His off ball movements cutting, and slashing to the basket were noticeable. He plays well off two feet after getting into the paint, giving him options. He can hit the jumper and score inside. He defends and traps well up top. We'll see more of him.
Jalen Brown Jalen Brown 6'3" | SG Modesto Christian | 2023 State 6'3 2023 Guard of Modesto Christian HS.
He's an athletic guard with a good set of skills. The transfer is still finding his way with NorCal's best after moving up his level of competition. Good players find ways to blend their talents to get the best results for the good of the team. He's an explosive guard with