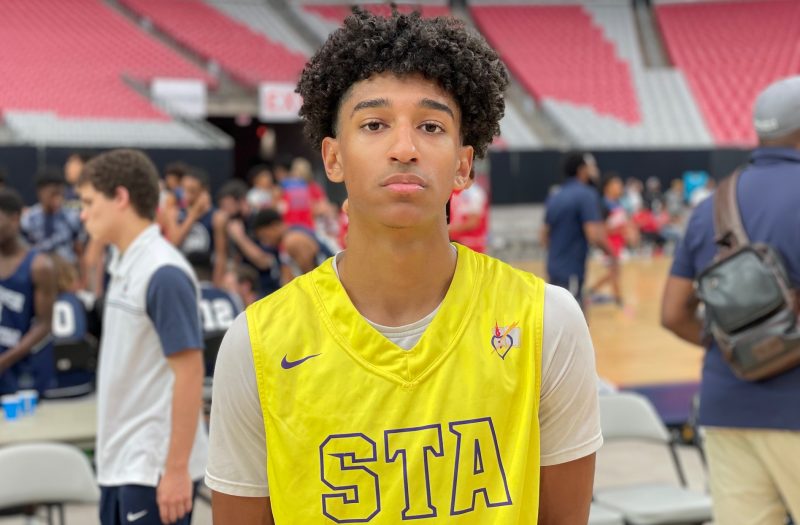 Posted On: 06/20/22 11:44 PM
The Section 7 Team Camp is in the books, and the impressive event left a big impression on me as a scout. It's the most unique HS basketball experience and an equalizer for a lot of prospects who don't play on sneaker circuit travel teams.
San Diego sent 8 teams to the loaded field, and I had a chance to catch moments of each team. Here's my second report of the standouts from the region.
Gil had an inconsistent weekend with his shooting and ball control, but finished the weekend with a very strong game against Cascade Christian (OR). In that game, Gil shot the ball well off the catch from midrange and hit some deep threes off the pick and roll. He's got to improve his ball security, but his effort and competitiveness always shine through. 
Matingou's weekend started with a stellar defensive effort against Eastside Catholic's shooter Nikita Tyukalo, holding him scoreless after he hit 3 threes in the game's opening minutes. His weekend concluded with him willing his team to win against Corner Canyon with his passing, penetration and