The June high school team camp season opened up this weekend on the campus of SDSU with the first session of the Aztec Team Camp. The three-day tournament finished Sunday with the crowning of two divisional champions: Balboa won the upper-division "Black" title and Otay Ranch won the lower-division "Red" title. 
We'll discuss the standouts from the weekend's camp in a series of reports, starting with our first five standouts. 
SDSU Team Camp: First Five 
Camp MVP:
Abraham Oyeadier, 6-9 2024 F/C, Balboa School
Oyeadier dominated the camp all the way until his injury halfway through the championship game. A physically imposing presence on the block on offense and defense, Oyeadier rebounded, protected the rim and scored around the basket (improving touch). And he even advanced the ball and scored on straight line drives in transition for good measure. His improvement on offense was apparent throughout the weekend.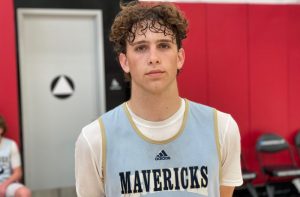 Had the Mavs pulled off the overtime win, Hendler would've been the camp MVP. He willed his team to the title game with All-CIF forward Christian Brown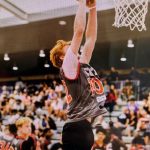 Christian Brown 6'5" | SF La Costa Canyon | 2023 State missing the final day, and did it scoring the ball and creating for his teammates in the pick and roll. The signature stretch for him occurred in the title game, when he hit four consecutive threes, each with increasing difficulty, to bring the Mavs back from down 10 to send the game to overtime.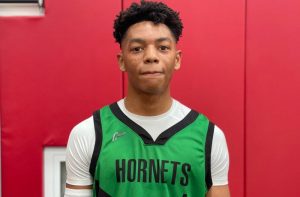 Kyelin King, 6-3 2024 G, Lincoln
King shined in his first weekend back from an ankle injury that sidelined him for the entire spring. A long, wiry lefty wing with solid athleticism, King put on an impressive highlight reel of slashing scores through contact, chasedown blocks and transition dunks. While you could tell that he's still getting his timing back (streaky from midrange and from three), he possesses excellent upside and was one of the best prospects on hand.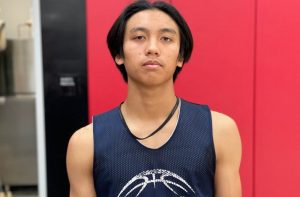 Ben Lee, 6-0 2023 G, Del Norte
Lee's team was arguably the surprise of the event, knocking off Montgomery by double digits and hanging for most of the game against Balboa in the semifinals, and Lee was the catalyst. A crafty lead guard with underrated length, solid quickness and a knack for getting into the paint, his drive-and-kick passing created scoring opportunities for the Nighthawk's sharpshooters. Defensively, his length and activity was disruptive as well.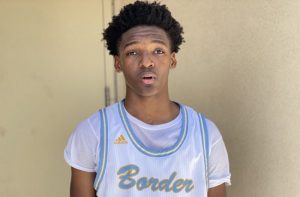 Ty Ingram, 6-1 2026 G, San Ysidro
The youngest player on the list was arguably the best prospect here, regardless of class. Ingram was unafraid to attack offensively and showed the ability to score it from three levels (albeit exclusively with his dominant hand). His game and his approach is very mature for an incoming freshman, and his frame oozes with long-term upside. Given his bloodlines (son of former SDSU standout Tyrone Shelley), it's easy to see why SDSU coaches zeroed in on his games this weekend.