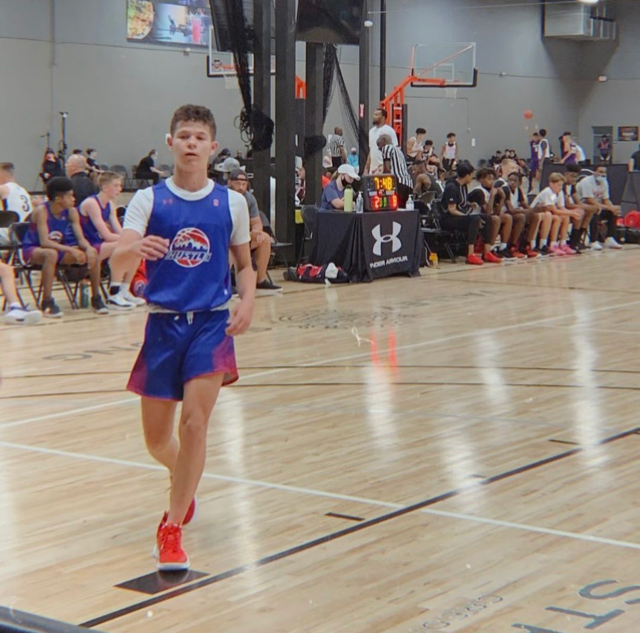 Posted On: 06/22/22 6:47 PM
A lot more chemistry and a lot more team ball across the board but we saw a lot of new players and some great play from the players that should be playing well. Here is the first installment of the few good players we was today. 
5'10 PG Nash Hinck || Alta High School || 2023 ||
This kid was playing like he was shot out of a cannon. He was flying all ver the floor and he was getting in the lanes with ease. Nash keeps his moves real simple and he can get by defenders. Really impressed with how he can get in the lanes and create for others. Nice on the ball defender and he is active off the ball. 
6'5 W Aidan Oliphant Aidan Oliphant 6'5" | SF Cottonwood | 2023 State UT || Cottonwood High School || 2023 ||
This kid has a smooth all-around game. He was hitting from the outside and he has a nice high release shot. Dangerous in the open floor as he has to be respected out on the perimeter and he breaks it down going to the rim. He is going to be a good college level find. 
6'9 F Carter Doleac Carter Doleac 6'6" | PF Alta | 2024 State UT || Alta High