The Ridgewood Live Event was stacked with most of the top rising seniors in the state of Illinois.  Here we examine the best of the best in Ridgewood Live Event: Scotty B's 2023 Top Performers Pt 1!
Arius Alijosius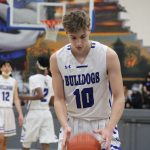 Arius Alijosius 6'4" | SG Riverside Brookfield | 2023 State IL (Riverside Brookfield)
The Riverside Brookfield wing was lights out every time we saw him play all weekend.  This rising senior is a lefty sniper that can flat out get buckets in bunches.  He was raining in threes all weekend at a high efficiency.  Gets a ton of elevation off the ground on catch and shoot shots.  Decent athlete that should be a prospect that sees his stock continue to rise.
Richard Barron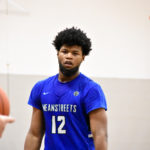 Richard Barron 6'5" | SF St. Ignatius | 2023 State IL (St. Ignatius)
Barron is a big bodied and strong scoring wing.  He is a bit up and down at times, but when he is really clicking the kid is a bucket!  Looked good in a couple evals over the weekend with his shot making from the perimeter and when engaged to get downhill was pretty good although at times he hopes to get the foul instead of finishing.  Rebounded well from his wing position.
Dalen Davis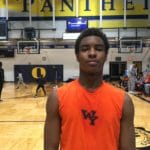 Dalen Davis 6'0" | PG Whitney Young | 2023 State #235 Nation IL (Whitney Young)
Davis was about as on fire as you could be from the perimeter against Sacred Heart Griffin.  The top 5 rising senior hit six threes in a 22 point outing.  He went head to head with his fellow top lead guard and matched him shot for shot.  Davis with this team will have to be more of a scoring threat at he showed that he and his lethal pull up game are more than capable of that to go along with his ability to get others involved.
Macaleab Rich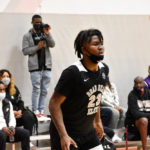 Macaleab Rich 6'4" | SF East St. Louis | 2023 State IL (East St. Louis)
Rich created quite a bit of buzz over the weekend with his play.  Strong and physical wing with big time athleticism.  His tenacity and ability to get downhill along with finish well above the rim caught the eye of coaches.  He rebounds at a very high rate and defends all over the floor.  His intensity on both ends really stands out.
Chikasi Ofoma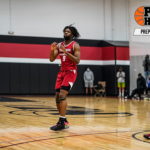 Chikasi Ofoma 6'6" | PF Curie | 2023 State IL (Curie)
Ofoma is another high-motor and strong bodied prospect.  The big man from Curie plays with a lot of pop off the floor and seems to have trimmed down some since earlier in the spring.  He looked lighter on his feet showing some perimeter flashes and was very good on the glass.
Prince Adams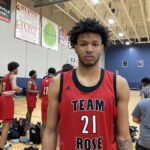 Prince Adams 6'5" | PF Evanston | 2023 State IL (Evanston)
Adams impressed when we saw him earlier in the spring and will be the center piece to an Evanston team that looked very good.  The power forward is a rim runner, lob threat, and finisher around the hoop that blocked shots on the defensive end.
Khalil Ross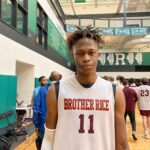 Khalil Ross 6'6" | SF Lincoln Way East | 2023 State IL (Brother Rice)
Ross had a nice weekend at Ridgewood.  The rangy small forward was in attack mode taking good angles getting to the rim and using his quickness around the hoop to finish.  Used his long strides on straight line takes and was excellent in transition.  Potential to be a quality wing defender.
Miles Rubin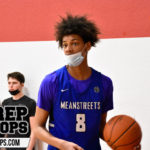 Miles Rubin 6'7" | PF Simeon | 2023 State #276 Nation IL (Simeon)
The recent Loyola commit put in work in front of his future coaching staff over the weekend.  Super bouncy and athletic lefty power forward that is explosive around the rim.  High level dive threat, rim runner, and when put in the "dunker" position is tough to stop.  Quick to the offensive glass and overall is so active.  Rim protector on the defensive end that brings switchablilty.
Quentin Jones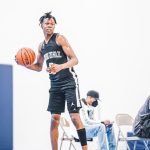 Quentin Jones 6'5" | SG Marian Catholic | 2023 State IL (Marian Catholic)
Jones was a name that made an impression on us and college coaches.  Will see a big jump up the board after a monster showing at Ridgewood.  He is a scoring wing with a strong frame and fluid athleticism.  Was assertive and efficient getting to the rim and also pulling up for jumpers with a ton of confidence.