This past weekend I was able to catch several games from the Ridgewood Live Event. I was able to put together a list of players who deserve some recognition after solid performances in Ridgewood Live Event: Parham's Under the Radar Performers!
Jehvion Starwood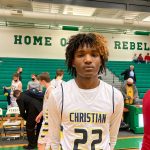 Jehvion Starwood 6'3" | SG Yorkville Christian | 2024 State IL (Oswego East) 6'3 2024
Athletic scoring guard who has range on his shot.  Starwood gets out in transition and finishes well often with strong dunks. Jehvion can score in many fashions most of his better plays were attacking the rim. He will have many D1 looks by the time he's a senior.
Jake Hamilton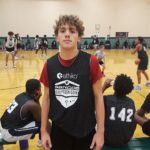 Jake Hamilton 6'3" | SG Sacred Heart Griffin | 2023 State IL (Sacred Heart Griffin) 6'3" 2023
Hamilton is a hard playing wing that can score the ball using either hand. In transition or off set plays he is a dangerous slasher that uses his athleticism well. Jake is a good shooter when his feet are set. He made several threes over the weekend. Hamilton should be a low D1 prospect.
Jamaari Greene (Longwood) 5'8 2023
Greene is a small guard who is a strong floor leader. Greene is a shooter that made some big shots in both games on Sunday. Jamaari is pesky defender who picks up full court. I liked the energy he plays with on both ends of the court.  He is a small school prospect.  
Antwan Robinson (East St.Louis) 6'4 2023 
One of the surprising prospects that came on my radar. At his size Antwan is a 3 and D type of player. He shoots the three at a high rate with a quick release and is an above average athlete who isn't afraid to slam dunk on your head. His length helps him on defense playing the passing lanes and disrupting the ball handler. He picked up two Division 1 offers this weekend. 
Jayden Watson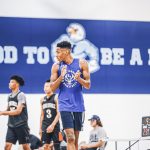 Jayden Watson 6'7" | PF Bloom Township | 2023 State IL (Bloom) 6'6 2023
Jayden played solid this weekend. A big wing that can get to the rim on one or two dribbles.  He is dangerous in the open court using his size and athleticism to score. Watson can be used as a faceup forward with his skillset and ability to shoot 15 feet and out. College prospect. 
Tre Davis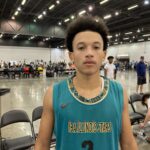 Tre Davis 5'10" | PG Marian Catholic | 2023 State IL (Marian Catholic)  5'10 2023
I liked what I saw from Tre in the two days Marian played. He is very ball savvy at the point guard position and gets in the lane quite easily. Davis has a nice shot and he's able to score whenever he gets a good look at the rim. 
Josh Aniceto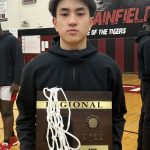 Josh Aniceto 5'9" | PG Bolingbrook | 2024 State IL (Bolingbrook) 5'11 2024
Aniceto is a high energy guard that takes the pressure off Mekhi Cooper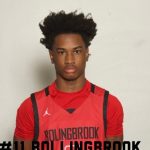 Mekhi Cooper 6'1" | PG Bolingbrook | 2023 State IL whenever he has the ball in his hands.  Josh can be a scorer or passer depending on the situation.  His knowledge of the game is top notch and he will most likely be the next guard in line to lead the Raiders the next 2 season. 
Cale Cosme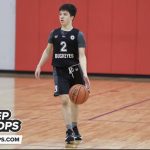 Cale Cosme 5'6" | PG Brother Rice | 2024 IL (Brother Rice) 5'7 2024
Cale is such a fun player to watch. For his size most coaches couldn't believe he was as effective as he is. Cosme is smaller Steve Nash type of PG. He is always getting in the lane drawing attention for kick out to teammates for assists.  Cosme is another guard used to take pressure of the Ahmad Henderson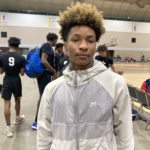 Ahmad Henderson 5'10" | PG Brother Rice | 2023 State #310 Nation IL when teams throw extra defenders at him. 
Joshua Thomas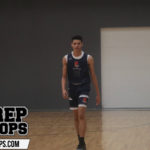 Joshua Thomas 6'5" | SF Evanston | 2023 State IL (Evanston) 6'6 2023
Thomas has played well for the second weekend in a row. The talented wing is fitting nicely with his new team. Josh is a rim protecting wing that has caught several lobs and hit some shots from deep. He is very active on both sides of the ball and still adding new pieces to his game. 
Tsvet Sotirov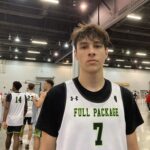 Tsvet Sotirov 6'7" | PF Rolling Meadows | 2023 State IL (Rolling Meadows) 6'7 2023
Sotirov is very intriguing player. At his size he has become a solid shooter from three. He takes advantage of mismatches at times and goes right to the block to post smaller guys up and score over them easily. Small schools should be on him this July. 
Kaiden Space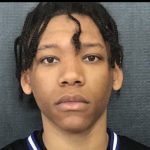 Kaiden Space 6'2" | SG St. Rita | 2023 State IL (Simeon) 6'2 2023
One of the most solid college prospects in the state. Kaiden is a combo guard that can do a little bit of everything.  He has a good shot and can create space to shoot at times. Kaiden is a lot to handle seeing how he can be very effective in the combo guard slot. On Sunday Space hit several shots in the flow of the game and on the other side of the ball caused havoc with solid on ball defense.  Already gaining some D1 looks. 
Jackson Kotecki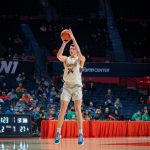 Jackson Kotecki 6'9" | PF St. Ignatius | 2023 State IL (St.Ignatius) 6'9 2023
Jackson is a straightforward big man who can step out and hit shots. He rebounds well in crowded areas and is a suitable rim protector. He keeps offensive rebounds high when he battles on the boards for putbacks.  He is gaining some interest and offers from D1 schools. 
Zerrick Johnson (St. Laurence) 5'10 2025
Zerrick is a strong guard who can get in the lane whenever he wants to create for himself or teammates.  He is a hard-nosed defender that has good foot speed to stay in front of anyone. When he gets his shot together, I expect many schools to be checking him out. He's just a sophomore so there is plenty time to work on that. 
Nashawn Holmes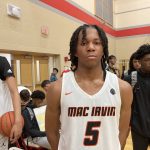 Nashawn Holmes 6'2" | SG St. Rita | 2023 State IL (St.Rita) 6'1 2023
Holmes is a physical guard that can score from all three levels for the Mustangs.  Nashawn is another big bodied guard that is rather intimidating when he's on defense.  He can score from all three levels and has many ways to score around taller defenders. He will get much attention playing with the top 3 prospects in the 2024 class.