There were quite a few 2023 prospects that helped their college stock at Ridgewood.  We look at some of them here in Ridgewood Live Event: 2023 Stock Boosters Pt 1!
Mekhi Cooper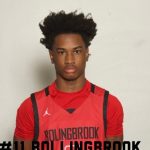 Mekhi Cooper 6'1" | PG Bolingbrook | 2023 State IL (Bolingbrook)
Cooper is a point guard that has really caught the eye of college coaches with his ability to score the rock at a high level.  He went for multiple 20+ point outings on the weekend.  Cooper has deep range on his jump shot and quickness off the bounce to get in the teeth of the defense to do damage.
Alex Engro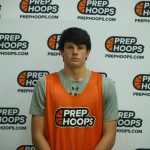 Alex Engro 6'2" | SG Loyola Academy | 2023 State IL (Loyola)
Enrgo is a strong bodied combo guard from Loyola that had a nice weekend in a couple games we saw.  He did most of his damage attacking the rim on the break getting to the rim where he finished well through opposing big men.
Ryan Cohen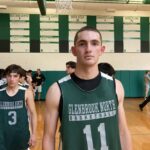 Ryan Cohen 6'3" | SG Glenbrook North | 2023 State IL (Glenbrook North)
Cohen is a plus shooter with a strong upper body.  He can really shoot it off the catch especially moving without the ball to get open.  Did it at a high rate when we saw him play.  Gritty wing that plays with toughness and awareness.
Nashawn Holmes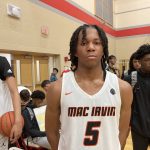 Nashawn Holmes 6'2" | SG St. Rita | 2023 State IL (St. Rita)
Holmes is a perfect fit for St. Rita.  He brings them a senior leader that is tough as nails and can go get them a bucket from the backcourt when they need it.  Holmes used his strength getting to the rim and is a capable three point shooter. 
David Douglas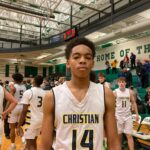 David Douglas 6'5" | SG Yorkville Christian | 2023 State IL (Yorkville Christian)
This feathery jump shooter is the only remaining player from last year's state title team.  Slick ball handler that is emerging as a D2 prospect.  Gets to his spots and rises up above his opponents for pull up jump shots on the regular.
Daniel Johnson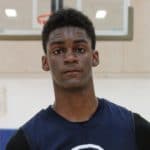 Daniel Johnson 6'6" | SF Whitney Young | 2023 State #212 Nation IL (Whitney Young)
Three and D wings are all the rage and that is what Johnson brings to the table.  Plus wing defender that can check multiple spots on the perimeter.  Offensively he is at his best as a spot up shooter knocking down threes.  Also mixed in some drives and transition scoring but his long ball is where he shines.
Damarion Brown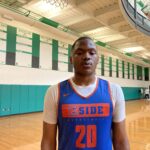 Damarion Brown 6'7" | C East St. Louis | 2023 State IL (East St. Louis)
Big man from ESL is one of the more intriguing true fives in the rising senior class.  Rebounds well in his area, powerful finisher, and has some improved mobility as a shot blocker.
Hunter Duncan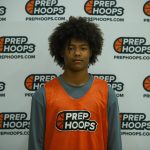 Hunter Duncan 6'0" | PG Evanston | 2023 State IL (Evanston)
Duncan is fitting right in with his new team.  The St. Viator transfer is a pass first point guard that had some flashy lob passes and slick decision making in the pick/roll.  As a scorer it was his pull up shot from three that made the most impact.
Drew Scharnowski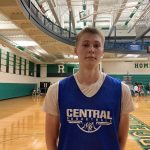 Drew Scharnowski 6'7" | PF Burlington Central | 2023 State IL (Burlington Central)
Scharnowski continues to impress college coaches.  The skilled Burlington Central power forward is a wiry four man that showed some pop around the rim, skill facing up, and an overall very mobile offensive skill set.  Good footwork and had some passing feel as well.
Michael Ratliff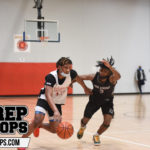 Michael Ratliff 6'2" | SG Simeon | 2023 State IL (Simeon)
Ratliff was the standout from the final game of the event.  The rising senior is going to be an x-factor on a team that is loaded with stars.  When he is hitting shots like he did in that game along with all the intangibles, defense, and little things he does he is very impactful.
Foster Ogbonna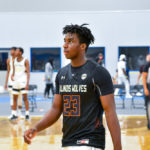 Foster Ogbonna 6'5" | PF Rolling Meadows | 2023 State IL (Rolling Meadows)
Thick combo forward that shot it about as well as we have seen out of him in his career.  Mostly known for his rebounding, defense, and toughness inside he drained shots from 15-18 and an occasional three at Ridgewood.