The Summer Challenge gets rolling this weekend in Chicagoland. The dates of the event are July 1st-3rd. Today, we are doing a player watchlist for the Arena Basketball Club 15U-17U.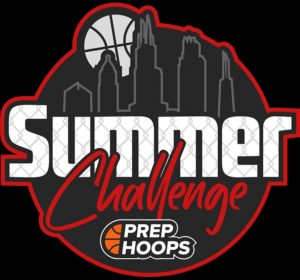 Arena Basketball Club and its players have been working very hard this spring/summer. Their guys have been constantly improving and progressing as the AAU season has gone on. Let's take a look at a few players to watch for this weekend. Arena Basketball Club has many more players to check out, we are only highlighting a few today in this watchlist. Good luck at the Summer Challenge!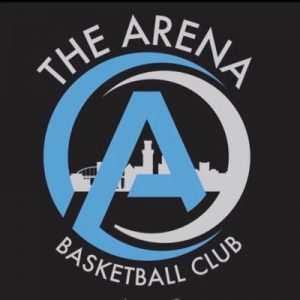 Player Watchlist
17U Maher
Kylar Fritz Kylar Fritz 6'0" | SG Sioux Center | 2023 State IA |6'2 G| Sioux Center
This player is a grinder! Fritz has an extremely large frame for a guard and he understands how to use his strength against other players. Fritz is a very very good rebounder for a guard. He is super coachable and a winner. Kylar will be a great addition to whatever school he gets an opportunity to play at.
Preston Dobbs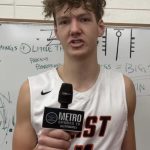 Preston Dobbs 6'5" | SF Sioux City East | 2023 State IA |6'5 F| Sioux City East
He has been having a great AAU season and Dobbs just picked up his first offer from Morningside (NAIA). This is Preston's first year with this group and he fits in extremely well. His recruiting has skyrocketed since joining Arena Basketball Club. Dobbs can shoot, handle, and he is not afraid to make a physical play or crash the offensive glass. He is also a GYM RAT!
Tate Van Regenmorter Tate Van Regenmorter 6'5" | PF Western Christian | 2023 State IA |6'6 F| Western Christian
He has been the star for this group all summer. Tate is shooting the ball at a ridiculous clip (47% at Buckets in Big Red). On top of that, he is facilitating for the team on both sides of the ball. Tate is constantly working for a good look for the team and he plays extremely hard. His motor could possibly be the best part of his game. There is a lot of interest floating around for Tate and everyone is hoping he can pick up some offers these next 3 weeks.
17U Berrige
Jaxon Hennies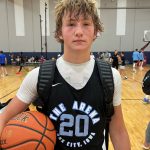 Jaxon Hennies 6'1" | SG Dakota Valley | 2023 SD |6'0 G| Dakota Valley
He has a great swagger to his game that gives his team an edge in close moments. Hennies has multiple game-winning baskets this AAU season and his athleticism has improved. Jaxon is a winner & gamer. He will do whatever it takes to get the W. Look for Jaxon to play a big role for Dakota Valley this winter when they look to repeat as State Champions.
Sam Faldmo Sam Faldmo 6'3" | SF Dakota Valley | 2023 SD |6'3 SF| Dakota Valley
This "4 man stands" at 6'3 but plays MUCH bigger than that. Sam is a coachable, do-it-all player. He is extremely unselfish, and he makes the right play seemingly every possession down the court. Faldmo hits bodies on screens to free his teammates and himself up very well. He is one of those guys that seems to be in the right spot at the right time and comes away with loads of rebounds because of it. Sam has one of Coach Maher's FAVORITE players that he has coached since Arena started 3 years ago.
Carter Kuehl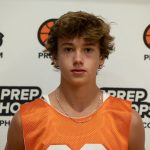 Carter Kuehl 5'9" | PG Bishop Heelan | 2023 State IA |5'10 G| Heelan
This guard is a SCORER. He lets the game come to him but he will also go out there and make plays happen. Kuehl has a great catch-and-shoot game that always produces points. He can get around defenders and use his craftiness to make a nice play for himself or teammates if needed. I like his overall game and his natural scoring ability.
Lamarion Mothershead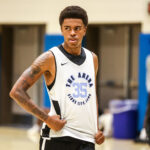 Lamarion Mothershead 6'3" | SF Sioux City West | 2023 State IA |6'5 F| Sioux City West
This forward has extreme shooting range and versatility. He had 26 points in the FIRST HALF of a game at Buckets in Big Red. Lamarion can score in bunches and he gives his team a quick advantage when he gets hot. Mothershead is extremely athletic and this allows him to grab rebounds or lift for a jump shot over defenders.
16U Cooper
Landon Potts Landon Potts 6'1" | SG Yankton | 2024 SD |6'0 G| Yankton
This guard is a gamer. Potts has a great handle and is shifty. He is also very crafty and is able to find ways to score the basketball in tough lanes. Landon is a very competitive player who has the potential to make a huge splash on the H.S hoops scene next year.
Fitzgerald Grant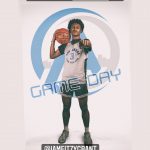 Fitzgerald Grant 6'2" | SG Sioux City East | 2024 IA |6'4 G/F| Sioux City East
He is a lefty wing from Sioux City East and Fitzy has been this group's best player. Grant is versatile and strong. He can shoot the pull-up very well but excels around the rim. He is an exciting player who will play a big role for the Black Raiders this coming year.
Zach Hesse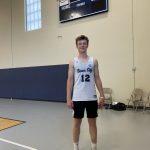 Zach Hesse 6'3" | SG Sioux City North | 2024 State IA |6'3 G| Sioux City North
He is one of the best catch-and-shoot players in the state of Iowa. Hesse has deep shooting range and he is a confident player. Zach gives his team a large advantage as they can kick to him or use the lanes he creates as a shooter to attack. Hesse has a nice frame and strength. He always seems to be improving. Zach has a bright future.
15U Snyder
Kaden Van Regenmorter Kaden Van Regenmorter 6'3" | SG Hull, Western Christian | 2025 State IA |6'4 SG| Western Christian
After missing 2 tournaments with a broken foot, Kaden is back and ready to ball. He is easily one of the most exciting players in the class of 2025 from Iowa. Kaden is a utility knife out on the court and is a natural-born basketball player. He has a great feel for the game, has great vision of the court, and a fantastic understanding of the game. At 6'4″ and extremely strong/tough he sets the tone for this team. His entire squad is extremely chippy and physically tough. There is not much this kid can't do. VanRegenmorter needs to be high on your watchlist this weekend!
Karsten Moret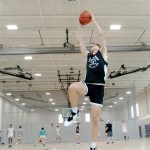 Karsten Moret 6'3" | SF Western Christian | 2025 State IA |6'3 SG| Western Christian
Another 2025 Guard from Western Christian who at 6'3 compliments VanRegnemoreter extremely well. Moret is a fantastic catch-and-shoot player that finishes around the rim extremely well. Karsten is extremely dangerous in transition where he can use his length. He also might be the best on-ball defender on this team. He pesters and annoys the ball handler which forces him into bad decisions.
Carter Hansen Carter Hansen C Vermillion | 2025 IA |6'3 PF| Vermillion
This Vermillion guard has really turned the corner this summer since joining this group. His dad was a USD basketball player and people are starting to see flashes of that next-level play from Carter. He has great height/length and an even more impressive touch. Carter can score the ball, and it's nothing fancy, but extremely efficient.
15U Lazzo
Kolton Smit |6'0 G| Unity
He is a Unity guard who has an extremely high motor. Smit can catch and shoot at a very high clipa. He also defends the ball with tenacity. Look out for this two-way player!
Ahman Langton |5'10 G| MOC-Floyd Valley
He is a MOC-Floyd Valley guard that will pick you up full court the entire game. With Ahman being left-handed, he can push both sides of the court very well in transition. Langton's shot has become much better to where he is a tough guard on the offensive side due to his extreme quickness and awesome first step.