The final day of Philly Live II was the shortest but had a ton of action. This final recap pays particular attention to underclassmen (2025 & 2026).
Brandon Bush | 6'1 G '23 Cheltenham (PA)
Cheltenham had a small lead at half, but it ballooned once Bush scored 11 of his 13 points and more in the second. A key returner for the Suburban One defending champs, Brandon blocked a couple shots that led to transition opportunities for the Panthers. His defense fueled their offense, where he got the paint for layups and made a couple jumpers.
Emmanuel Okitondo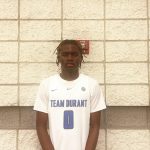 Emmanuel Okitondo 6'8" | PF Archbishop Carroll | 2024 State MD | 6'8 F '24 Archbishop Carroll (DC)
DCs Carroll jumped out to a 12-0 lead and "Manu" was a major reason why. His athleticism was uncontainable on fastbreaks as he brought the thunder on dunks. In the half court, Okitondo showed excellent footwork to get to his mid-range pull up and attack from the mid-post. He led AC with 23 points.
Ahmad Nowell Ahmad Nowell 6'2" | CG Imhotep Charter | 2024 State PA | 6'1 G '24 Imhotep (PA)
Nowell is starting to develop a reputation for being a closer in big games. Philly Live I, it happened versus Centerville (OH). On Saturday, he knocked down the game-winning three against St. John's College (DC). This time it was in the Hudson Catholic game. Late in the second half, he hit his defenders with a couple dribble combos to get to the rim and draw the foul line, where he made two crucial shots. Ahmad's 23 points led all scorers. 
Deuce Maxey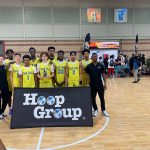 Deuce Maxey 6'1" | CG Archbishop Wood | 2025 State PA | 6'2 G '25 Archbishop Wood (PA)
Wood has themselves another elite shooter (in the making). Of his five 3-point makes, Deuce sprinted into some and spotted up for others. He got the ball out quick and is growing as a decision-maker when he doesn't have the look he wants. Overall, Maxey's 21 points were tremendous in the Vikings' bounceback win over Hudson Catholic.
Omari Moore Omari Moore 6'3" | SG Hudson Catholic | 2025 State NJ | 6'0 G '25 Hudson Catholic (NJ)
A lot of prospects try to be that crafty-handle advantage creator, but Moore is really like that. Hudson Catholic was the underdog going into the Imhotep game, but Omari's dribble penetration helped them almost get the upset. He created in isolation and on dribble hand-offs to average 14 points in two games.
Chidi Nwigwe | 6'6 W ''26 Bergen Catholic (NJ)
Bergen Catholic's 2-3 zone gave St. John's College (DC) and St. Joe's Prep (PA) fits and Nwigwe impacted the games on both ends to help BC get their wins. Chidi ripped through to the basket for a couple dunks versus SJP. But it wasn't until he began to drain multiple shots from deep (4 total) in the second half that BC got control of the game. The made baskets allowed them to set their defense, where his giant wing-span disrupted the offense.
Other Standouts
Jalil Bethea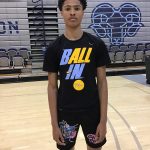 Jalil Bethea 6'4" | CG Archbishop Wood | 2024 State PA | 6'4 G '24 Archbishop Wood (PA)
Touari "Deuce" Ketner Touari "Deuce" Ketner 6'7" | PF Bonner-Prendergast | 2024 State PA | 6'6 W/F '24 Bonner-Prendie (PA) 
David Miller David Miller 6'5" | PF Green Run | 2025 State VA | 6'5 F '25 Green Run (VA)
Tahaad Pettiford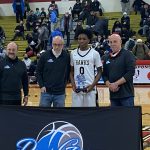 Tahaad Pettiford 6'0" | PG Hudson Catholic | 2024 State NJ | 6'1 G '24 Hudson Catholic (NJ)
Chauncey Presley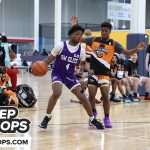 Chauncey Presley 6'1" | SG Math Civics And Sciences | 2023 State PA | 6'1 G '23 Math, Civics & Science (DC)
Jalen Rougier-Roane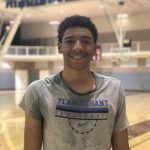 Jalen Rougier-Roane 6'4" | SF Sidwell Friends | 2025 State MD | 6'5 W '25 Sidwell Friends (DC)
Caleb Williams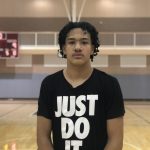 Caleb Williams 6'7" | SF Sidwell Friends | 2024 State MD | 6'8 F '24 Sidwell Friends (DC)
Tommy Kelly | 6'4 W '25 Spring-Ford (PA)
Erik Oliver-Bush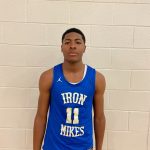 Erik Oliver-Bush 6'4" | SG Trenton Catholic | 2023 State NJ | 6'4 W '23 Trenton Catholic (NJ)
For more high school hoops coverage, follow me on Twitter/IG @CGraham_Sports