Most student-athletes who go on to play college ball don't begin getting recruited until their senior years. So the live periods benefit them the most. This article is dedicated to seniors who balled out on Day 1, Session II. 
Seamus McDermott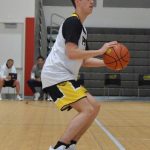 Seamus McDermott 6'1" | CG Holy Ghost Prep | 2023 State PA   | 6'1 G '23 Holy Ghost Prep (PA)
If McDermott has an elite skill, it's shooting. After a win over Montgomery where he hit 3 triples, Seamus came out blazing against Holy Spirit. The high academic prospect made FIVE straight threes to open the contest. Catch-and-shoot, off of movement; however you wanted it, Seamus was serving it up from deep. He added a sixth three for good measure in the second half.
Jahmir Smith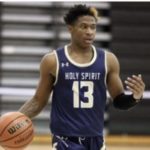 Jahmir Smith 6'0" | PG Holy Spirit | 2023 GA | 5'10 G '23 Holy Spirit (NJ)
Holy Spirit was able to weather the storm that McDermott set upon them with help from Smith. Jahmir was a lightning bug with the ball in his hands. His attack off the dribble resulted in points in the paint. Once the second half came, he called his own number, scoring 14 of his 16 and closing out the game.
Dylan Blair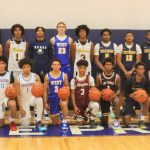 Dylan Blair 5'10" | PG Downingtown West | 2023 State PA | 5'9 G '23 Downingtown West (PA)
D. Blair made an impact all over the floor in the Executive Education match up. It started out as locating Suarez for three or Warren rolling. Next, it turned into him creating turnovers and converting them into fastbreak points. Then, it became him forcing the ball out of the hands of EE's point guard and finding creases in the defense for layups.
Ernest Shelton Ernest Shelton 6'3" | CG Father Judge | 2023 State PA | 6'3 G '23 Father Judge (PA)
Known for his three pointer, which he made two of versus Unionville, Shelton scoring with 15 points mostly came another way. Ernest sliced to the basket to sustain advantages and to go to the cup. His drew fouls when he drove too, converting an and-1 opportunity and getting to the free throw line another time. His offensive game is slowly rounding out.
Cameron Piggee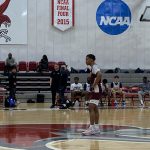 Cameron Piggee 6'1" | PG Rutgers Prep | 2023 State NJ | 6'2 G '23 Rutgers Prep (NJ)
CP is a warrior. He showed heart after a tough loss to West Catholic when he scored 11 of their 44 points. Later, he turned it up against Archbishop Wood. Even when they were down 9 points at the half, Cam was driving the offense like he stole it. He dominated the rest of the game with relentless rim attempts off the bounce and hit spot up and pull up threes. In the end, CP had 35 points, 3 threes, and 8/9 FT.
Jacen Holloway Jacen Holloway 6'4" | SF Devon Prep | 2023 State PA | 6'4 W '23 Devon Prep (PA)
The game against Lincoln was close at one point, but it didn't end that way thanks to Holloway. He's improved handling in the open floor, where he pushed the rock in transition and hit open teammates. The handle translated to the half court too as he powered his way to the hoop. And, of course, Jacen's three ball fell, knocking down three and finishing with double-digit points.
Other Under the Radar Prospects
Carson Howard Carson Howard 6'7" | PF Archbishop Wood | 2023 State PA | 6'8 C '23 Archbishop Wood
Lucas Orchard Lucas Orchard 6'4" | SF Devon Prep | 2023 State PA | 6'5 W '23 Devon Prep
Kyle Jones, Jr.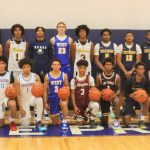 Kyle Jones, Jr. 6'3" | CG Father Judge | 2023 State PA | 6'3 G '23 Father Judge
Rashan Locke-Hicks Rashan Locke-Hicks 5'11" | PG Abraham Lincoln | 2023 State PA | 5'5 G '23 Lincoln
Jameer Troutt | 6'3 G '23 Lincoln
Zaki Alston | 6'2 G '23 Sankofa
For more hoops coverage, follow me on Twitter/IG @CGraham_Sports