Several of the state's top passers were on hand at Oregon team camp this past weekend. Here's a look at some of the top distributors we saw on Saturday.
Landyn Bryant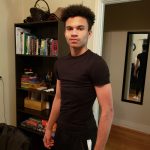 Landyn Bryant 5'7" | PG South Eugene | 2024 State OR (2024 South Eugene)
The Axe guard is lightning quick and is super unselfish. He was playing off the ball and was great at running the lane and getting into the paint for kick outs to shooters and drop offs to bigs. Look for Bryant to play more on the ball as South Eugene prepares to battle in the Southwest Conference.
Yanni Fassillis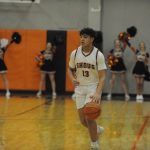 Yanni Fassillis 6'4" | PF Union | 2023 State WA (2023 Union)
Fassillis was the top non-point guard passer on Saturday. The wing is patient on the dribble drive which allows for passing lanes to open. He also showed a few nice passes from the post including one from the right block to the left wing for a wide open three.
Izzy Golden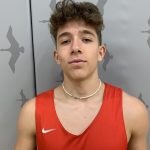 Izzy Golden 6'0" | PG Ashland | 2023 State OR (2023 Ashland)
The all-conference guard really stirred the drink for the Grizzlies. Golden is constantly putting himself in positions to distribute to a whole array of shooters. He also does a really good job of moving the ball ahead in transition.
Jackson Weiland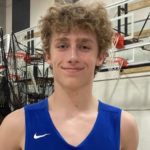 Jackson Weiland 6'0" | PG South Medford | 2024 State OR (2024 South Medford)
Weiland is an elite passer and leader for the Panthers. He is dynamic on the dribble drive and uses penetration to find teammates on the perimeter. Watch for Jackson as he plays with the Oregon Prospects this July.
Matt Weiner Matt Weiner 5'11" | CG Sprague | 2023 State OR (2023 Sprague)
Weiner throws a heavy pass. The way he snaps the ball around the perimeter was impressive. Weiner seems to be in the right place at the right time for ball distribution.