The spring grassroots season is over and it's time for summer high school basketball. But before we start discussing team camps and other June events, it's time to look back at the key moments of the spring grassroots season.
Who are the stars establishing themselves on a national stage?
Darryn Peterson Darryn Peterson 6'5" | CG CVCA | 2025 State OH is the top prospect among all classes in Ohio, and it isn't particularly close. Peterson is one of the top shooters in the nation and his polish to get to his spots and play at his own speed is absurd for his age. He's been tearing up the EYBL circuit for Nj Scholars 15 U and was ranked 4th in the country by ESPN in their initial 2025 rankings. The other two prospects getting national buzz are Jerry Easter II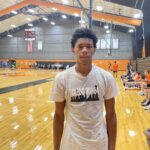 Jerry Easter II 6'5" | CG Emmanuel Christian | 2025 State OH and Dorian Jones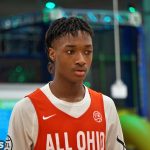 Dorian Jones 6'4" | SG Richmond Heights | 2025 State OH . Easter was regarded as one of the top middle schoolers in the country and has put up big numbers on the 3SSB circuit at the 15 U level. Jones had a big weekend in Louisville, impressing with his outside shooting and athletic upside. Expect both of these prospects to be nationally ranked sooner rather than later.
Who are the small-town studs you need to know?
Eli Roberts Eli Roberts 6'5" | SF South Webster | 2025 State OH is projecting as the next Division I prospect out of southeast Ohio; Roberts plays with Wildcats Select 15 U alongside another southeast Ohio star, Myles Montgomery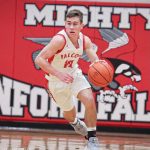 Myles Montgomery 5'9" | PG Minford | 2025 State OH . In Division IV, of course there's Jerry Easter II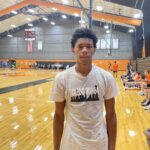 Jerry Easter II 6'5" | CG Emmanuel Christian | 2025 State OH , but there's also Austin Niekamp Austin Niekamp 6'7" | PF Marion Local | 2025 State OH at Marion Local and Landon Vanderwalker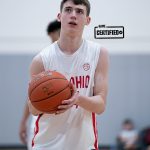 Landon Vanderwalker 6'6" | PF Northside Christian | 2025 State OH at Northside Christian. Finally, Richmond Heights won the Division IV title and have Dorian Jones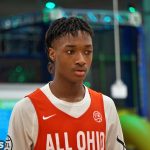 Dorian Jones 6'4" | SG Richmond Heights | 2025 State OH (previously mentioned) and De'Erick Barber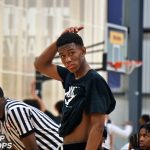 De'Erick Barber 5'11" | PG Richmond Heights | 2025 State OH starring, with Demarris Winters Jr Demarris Winters Jr 6'2" | SG Richmond Heights | 2025 State OH potentially ready to break out this season.
What under the radar teams have impressed?
Two teams stand out as under the radar teams with a lot of success this spring. The first are the Ohio Rebels who are a 16 U squad and have some 2024 pieces, but a strong core of their squad are playing up. This makes what Barber, Winters and Damon Friery Damon Friery 6'7" | PF Saint Ignatius | 2025 State OH are doing even more impressive. Finally, the Gurus of Go have put together an impressive spring themselves. They are unbeaten in Adidas Gold play and have qualified for the 3SSB tournament. They also took a close loss in the All Ohio Super 16 championship to EYBL squad All Ohio Red. Look for even more coverage to come from this team that shares the ball and shoots it at a very high level this summer and next grassroots season.
How does this class compare to other recent classes?
I think it's too early to tell how much depth a class will have at this stage in the scouting process, but the strength at the top is impressive right now. Despite losing stars like Jayden Quaintance to a prep school before his freshman season, there's still plenty of national level talent in Ohio's 2025 class. There's a lot of size that has potential as Kieran Granville-Britten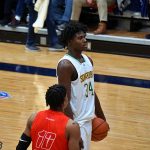 Kieran Granville-Britten 6'7" | C Cincinnati Taft | 2025 State OH , another state champion, is currently the most dominant interior presence in the class.