Summer is always a fun time for the basketball off-season. Some players are looking to improve their game before stepping into a more prominent role this upcoming season and some are looking to find some traction on the recruiting scene. It is an excellent opportunity for everyone to sharpen their skills before going back with their local school ball teams and hoping to make a good run. Here are some wings that have stood out in a few different tournaments so far this summer.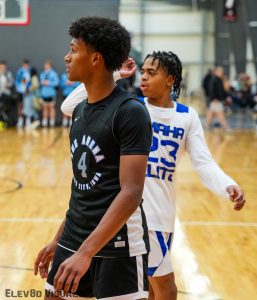 Fitzgerald Grant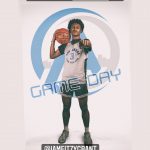 Fitzgerald Grant 6'2" | SG Sioux City East | 2024 IA  
Grant's wiggle has stood out every time I have gotten an opportunity to watch him play, when he is attacking downhill it is hard for defenders to stay in front of him. Fitzy does a great job of finishing with both hands around the rim! When he does get to the lane, he has a crafty bag of moves he uses to finish. The lefty has a smooth touch on his jump shot allowing him to knock down open jumpers at a high level.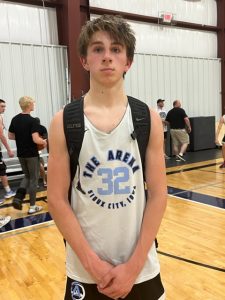 Karsten Moret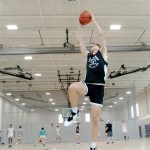 Karsten Moret 6'3" | SF Western Christian | 2025 State IA  
Moret has been one of the more impressive guards in the 2025 class! He has been lighting it up from deep and getting into the lane whenever he wants! He plays the game with a  good pace, never forcing shots and taking what the defense gives to him. When he is knocking down the three is when his game takes off the most, he has a smooth stroke with a quick release and gets hot quickly. He shoots it well spotting up or off the dribble. Keep an eye on him in the 2025 class.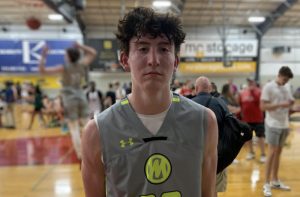 Matthew Noll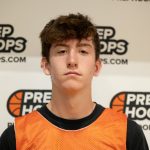 Matthew Noll 6'6" | PF Bishop Heelan | 2024 State IA  
Noll showed an all-around improvement following a big sophomore season! His size and frame give him the ability to post down on the block or play out around the rim. His much-improved ball-handling helps him a lot when putting the ball on the deck, attacking the basket, and bringing the ball up in transition. Matthew has a nice high arching release and shoots it with confidence! Look for him to continue to rise up the class of 2024 rankings!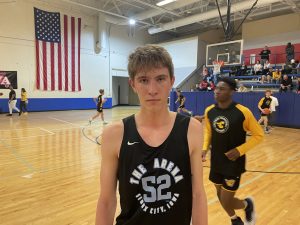 Beau Chamberlain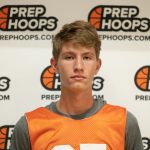 Beau Chamberlain 6'2" | SG Bishop Heelan | 2024 State IA  
Beau is a class of 2024 guard who has been scoring the ball from all three levels this summer. His length helps him impact games on both ends of the ball. His shot has a nice high release allowing him to shoot over smaller guards. On the defensive end, Beau can match up well with guards and smaller posts and hold his own. He plays with active hands allowing him to often come up with tips and steals often. 
Kaden Van Regenmorter Kaden Van Regenmorter 6'3" | SG Hull, Western Christian | 2025 State IA
Kaden was dominant when I got an opportunity to watch him! He is a big strong guard who can finish well in the paint. When he gets inside he has a nice bag of moves around the rim allowing him to finish well on both sides. Kaden can knock down shots as well, he likes to get to the mid-range and rise up and knock it down. Keep an eye out for him to make a big name for himself this upcoming season.