The NHR State Tournament started last night and it was full of up-and-comers that showed they are ready for the big leagues! I caught three games Friday night at Maple Grove Middle School and it was full of impressive action. Look below for the Top Performers.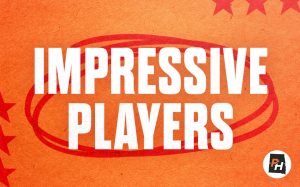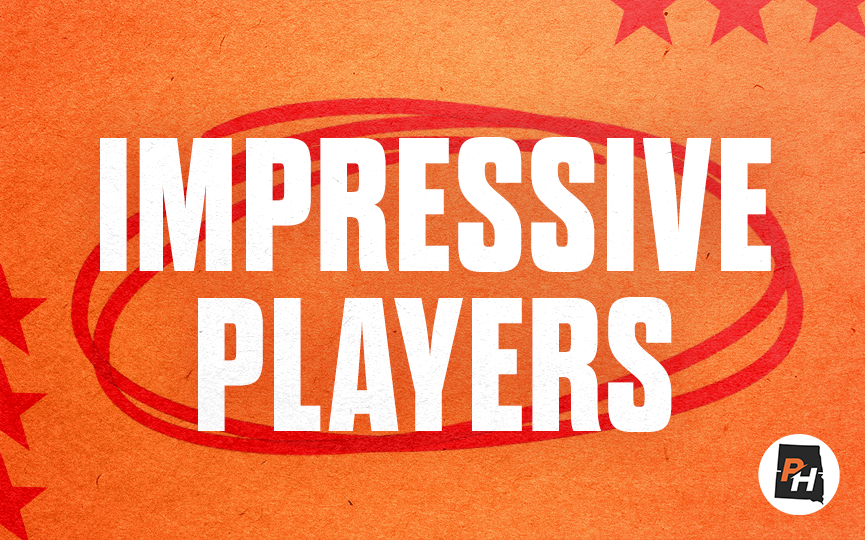 FRIDAY NIGHT FANTASTIC (15U)
John Lent |6'2 F| CYAL Rebels
He was a standout player in game 1. I was very impressed with Lent's physicality. He took over the game early for the Rebels. Lent is a physical and athletic finisher. I was impressed with how hard he posted up. He can get up and finish above the rim and contact does not phase him. John showed great cutting with a give-n-go bucket and multiple cross-face cuts to the block. On defense, Lent showed nice anticipation skills when picking off passes. Lent was also productive on the boards, especially on the offensive end. You definitely need to get this OG kid on your watchlist.
Jackson Bjrchem |5'10 G| MN Select Richardson
He looked good shooting it from the perimeter. Jackson is skilled with the ball, he threw multiple 1-handed lefty passes off the dribble. He is a big guard that played hard on defense and he battled on the boards. I was really impressed with how he tracked a player to the rim, rose up and erased the shot. Bjrchem is an intriguing player. 
Malachi Boadd |5'10 G| MN Select Richardson
He was very productive on the offensive end, Malachi had an impressive night scoring the ball. He scored multiple buckets in transition and Malachi showcased a soft floater game. He is tough to stop once he gets going downhill. Boadd showed quick hands on defense. He is a nice athlete that plays hard and produces at a high level.
Isaac Beauchamp |5'9 G| The Next Level Basketball Academy
He ran the point for NLBA and he directed the traffic. Isaac was great on Friday night and he filled up the scoring column. He was impressive in transition by pushing the tempo and dropping dimes. Beauchamp has a dirty hesitation move that froze the D and allowed him to get into the lane to make plays. I liked how he drove and kicked to shooters. He is a shifty guard that dictates the tempo. Isaac put up big points in the first half and he showed a silky smooth pull-up J with a hand in his face in the second half. Keep track of this kid from Shanley.
Alex Wetterlin |6'3 F| The Next Level Basketball Academy
I like this kid's versatility. Alex first stood out with catch-n-shoot triples. As a 2025 kid, he has good length at 6'3 and this allows him to shoot over smaller defenders. Alex was great at cutting to the high post, he caught and made plays. Wetterlin drilled jumpers from the elbow and he dished assists. Alex was a productive rebounder and he dove on the floor for loose balls. Wetterlin looks to be an up-and-comer for the Packers.  
Joseph Gomez Joseph Gomez 5'8" | CG Wahpeton | 2025 State ND |5'8 G| Next Level Basketball Academy
I like Joseph's demeanor and understanding of the game. Gomes knows when to push the tempo and when to slow down and look for a high percentage shot. When attacking the rim in transition, Gomez showed great finishing ability with an acrobatic circus shot that went in over many outstretched hands. Joseph has a nice hesitation move that helps him get by defenders. The kid from Wahpeton has the potential to be a nice guard in the EDC.
Kyle Kremer |6'2 SF| West Central Wildcats 
He was a standout on Friday night. The Wheaton kid is super physical and aggressive. Kyle dominated on the glass on both ends. He fought and battled all game for rebounds. I liked how hard he cut and he did it with a purpose. Kremer has the potential to be a tough matchup as he can hang down low and hit shots in the pick-n-pop game. Keep tabs on this Warrior from Wheaton-Herman-Norcross.
Waris Njoya |5'11 G| Triumph 204
He had a big late Friday with a closely contested 1-point win. The kid from Canada went off for a splashy 27 points! Njoya is a physical specimen. He looks like a college football player, not a 15U player. He scored at the rack all game long and his athleticism could not be matched. 
Brian Zarazua |6'3 G| Bears Tail Basketball
This Moorhead Spud is the real deal! Zarazua is silky smooth with a great handle on the game. He was calm under pressure and he made plays throughout the game. Brian is crafty and super skilled. Zarazua can score from all over the court. He is a great communicator and a playmaker. Brian looks to have a bright future in hoops.