So much talent at the NEPSAC showcase this past weekend. Here is part 2 of players who stood out.
Another team I saw play that stood out, was Marianapolis. Here is a few players from their team had notable performances in their teams win.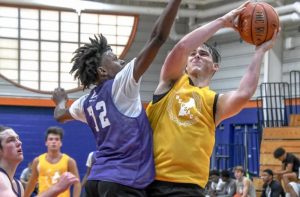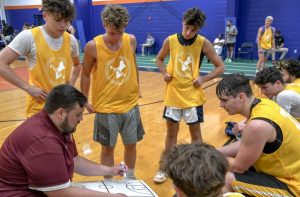 Stephen Willand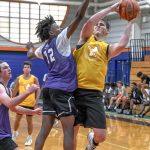 Stephen Willand 6'6" | PF Marianapolis Prep | 2023 , Marianapolis, HT 6'6, Class 2023, Position PF, 
Stephen had a monster stat line in the game I watched. He finished the game with 34 points, and 14 rebounds. At 6'6, 240, he is a punishing power forward. He showed in the game his dominate, and physical force. He can move bigger guys around. He dominated the game on both ends of the floor. He showed his high level finishing skills. He is a lefty, but has good touch around the rim, with both hands. He can stretch the floor, and is a very good mid range shooter. He is a versatile defender, and can guard multiple positions. He is a good defender in the post, and out on the perimeter as well. He moves well for his size, and is also a very good passer from the high block, and low block.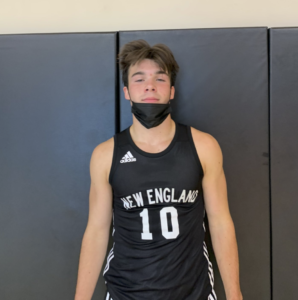 Ray Johnson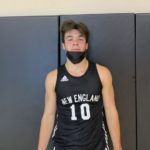 Ray Johnson 6'0" | PG Marianapolis (CT) | 2023 State , Marianapolis, HT 6'0, Class 2023, Position CG, AAU Rise Above
The returning captain had a good performance in the NEPSAC Showcase. In the game I saw he had 9 points and 8 rebounds. Ray is a very hard working player, and a leader on the floor. He is very good at changing speeds. He has a soft touch around the rim, and can create his own shot. He is a consistent shooter, and is good at finding the open teammates, when the defense pressures him. On defense he is a good on ball defender, out on the perimeter.
Dimitri Iaftatizties, Marianapolis, Class 2023, HT 5'10, Position PG, AAU BCRI
Dimitri finished the game I saw with 7 points, and 4 rebounds. He has blazing quick speed, and is always one of the quickest players in the gym. He is also a very good defender, who plays with super high intensity and energy, on defense all game long. In transition there is no stoping him. 
Collins AchuFon Collins AchuFon 6'4" | SF Marianapolis | 2023 State , Marianapolis, Class 2023, HT 6'4, Position SF, AAU Prodigy
In the game I saw Collins finished with 7 points and 1 rebound. Collins is a versatile player, who has a good inside and out game. He showed his ability to run the the floor, and his ability to defend as well. He is a physical player, who is hard working, and continues to improve. He is a good two way player.