The NBA Top 100 Camp tips off in Orlando. Twelve prospects that call Florida home will take the court during the star studded event. We'll only be covering 9 as Matthew and Ryan Bewley's professional status with Overtime Elite disqualifies them from college and Scotty Middleton, who attends NIBC school Sunrise Christian Prep, is no longer in the state. Remaining are a top notch bunch of guys representing the 2023, 2024, and 2025 classes for us to discuss.
2023
The mid range killer strikes again as Edgerrin James Jr.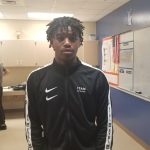 Edgerrin James Jr. 6'1" | CG Olympia | 2023 State #123 Nation FL shoots 50% from the field while missing both of his three point attempts. The EYBL's third leading assist man continued his playmaking, not committing a single turnover during two games.
Alabama commit Sam Walters Sam Walters 6'9" | PF The Villages | 2023 State #161 Nation FL looked to show the stretch side of his game attempting 10 threes over two games. It didn't hurt his efficiency as he shot 50% from the field while averaging 10.5 points per game. He grabbed his fair share of rebounds for a 6'9 wing while also averaging an assist a game.
Jason Jackson Jason Jackson 6'4" | CG Sarasota Riverview | 2023 State #177 Nation FL was quiet in the first game, taking three shots and filling his stat line up with 2 points, 1 assist, and 1 rebound. He was more aggressive in the second outing, going 4 of 9 from the field, connecting on one of his 4 three point attempts. His 9 point game tied him for the team's third highest scorer while two rebounds and an assist rounded out his game.
It was a quiet day for Ray Allen Jr. The 6'1 guard missed all of his attempts from the field but helped as a rebounder and passer.
Marvel Allen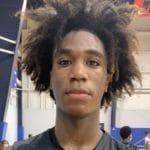 Marvel Allen 6'4" | SG Ft. Lauderdale Calvary Christian | 2023 State #24 Nation FL took a minute to get in a rhythm. He only scored 1 point in the opening game but had a good showing on the boards with three rebounds. The athletic 6'4 guard grabbed three more rebounds in the second game while adding 4 points and an assist. He struggled to shoot the ball, but gave his all on the defensive end.
Kwame Evans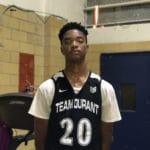 Kwame Evans 6'9" | SF Montverde | 2023 State #2 Nation FL was the most efficient Florida prospect. He averaged 9 points shooting 53% from the field despite missing three of his four three point attempts. The 6'9 forward provides shotmaking and a consistent rebounding option for someone with a perimeter focused game.
2024
Derik Queen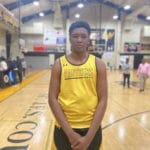 Derik Queen 6'9" | PF Montverde Academy | 2024 State FL had mixed performances on the event's opening day. He averaged 5.5 points, 5.5 rebounds, and 1 assist per game. Queen didn't shoot well from the field and had foul trouble in the second game. His nose for boards and passing acumen were more evident during game 2.
Bryson Tucker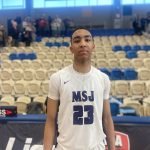 Bryson Tucker 6'7" | CG IMG Academy | 2024 FL , the latest Florida transplant, was quiet in the scoring column but adds to the game in other ways. He was aggressive but didn't see his shot fall. The 5-star guard rebounds well for his position, bringing in 4.5 boards per game. He was one of the top playmakers shoveling out 2.5 assists over two games.
2025
Cayden Boozer
Cayden Boozer 6'4" | PG Columbus | 2025 State FL shot 56% from the field over two games. You could pencil him in for 6 points each time on the court. In the first game of the day, he showed his well-rounded game by grabbing two boards and racking up an assist.
Cameron Boozer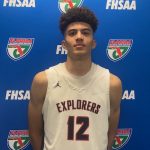 Cameron
Boozer
6'7" | PF
Columbus | 2025
State
FL
As one of four 2025 prospects in the field, Boozer made the most significant impact. While playing against some of the best bigs in the country, he was his team's third leading scorer, second leading rebounder, and assist leader. He stuffed the stat sheet while showing the point forward play style that made him the number 1 prospect in his class. He shot over 50% from the field but only made one of his six three pointers.