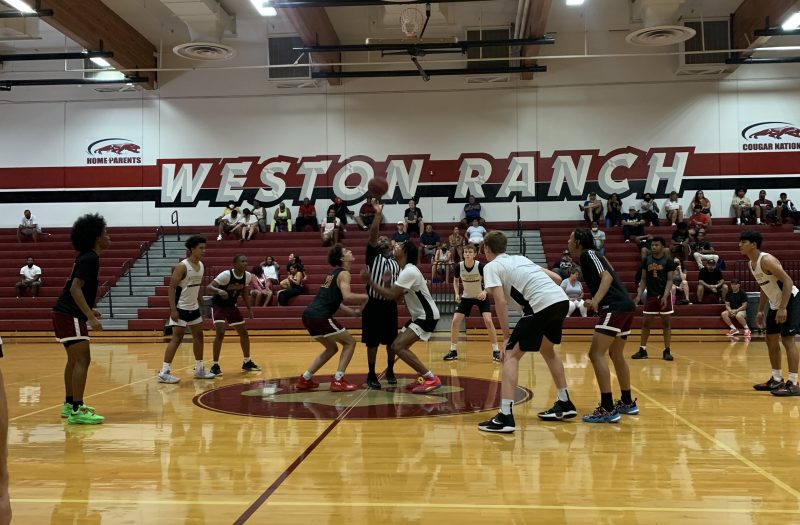 Posted On: 06/17/22 7:00 AM
There was a lot of good basketball at the Modesto Christian this past weekend. NorCal's best players were on display, while others tried to make a name for themselves. It's Summer where we have transfers, Freshman, and JV, and bench players trying to find their role and how to best contribute to their team. Here's a group that fits that mode.
Tre Connor 6'1 2023 PG of Edison HS, Stockton, CA.
Conner is a solid body prospect who can play either guard position. He did well up top running the team in half court sets. He sees the court, has speed, and quality handles to  go by defenders on and off the ball. He turned the corner a couple of times to attacks the rim. He made good long passes up the court. He has the speed and lateral movement to put good pressure on whoever he's guarding. He's on the Wright's Watch List.
Amare Suggs 6'3 2023 SG of Modesto Christian HS.
Suggs had a good outing at this event. He shot the ball well from the 3pt line. He does a good job of handling the ball in the open court and in transition, he made solid passes,