Who were some 2024 Top Performers from the Lowcountry FCA Camp in North Charleston this past weekend? We even a small bonus in here – a few youngsters to monitor down the road. Prep Hoops is your source all year long for all the latest coverage in the Palmetto State.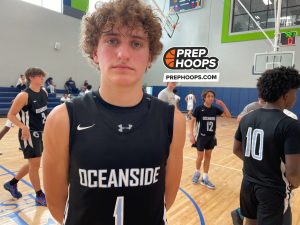 Travis Stickney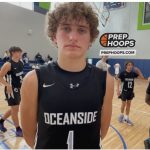 Travis Stickney 6'1" | PG Oceanside Collegiate | 2024 State SC – Oceanside Collegiate (Mount Pleasant) 
Stickney just oozes confidence for his age. Travis has been playing up one age group with the Lowcountry Storm this past spring. Travis does a good job of knocking down open shots on the floor. Stickney will finish with his left-hand on the way to the rack. Travis has a knack for always being around the ball to make a play.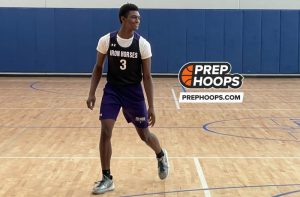 Robert Watson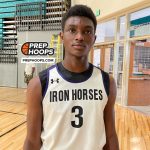 Robert Watson 6'1" | SF Philip Simmons | 2024 State SC – Philip Simmons HS 
Watson will be counted onto carry the offense this season for the Iron Horses. Robert can play both positions in the backcourt as a combo guard. RJ will use ball screens to get by defenders and shows to have good body control to the bucket.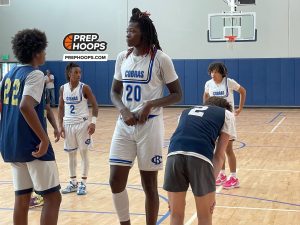 Zyrie Williams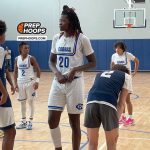 Zyrie Williams 6'6" | C Cane Bay | 2024 SC – Cane Bay HS (Summerville) 
Williams really looks the part and still is a RAW talent for the Cobras. Zyrie will run the floor and shows to have a nice long wingspan. Williams a very agile forward who still has his best basketball in front of him down the road.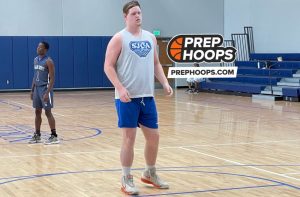 Brock Ray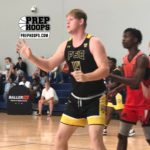 Brock Ray 6'11" | C St John's Christian | 2024 State SC – St John's Christian (Moncks Corner) 
Ray is a big man at a small SCISA Class 1A school. Ray has a soft set of hands to catch whatever is thrown his way. Brock is still adapting to the speed of the game and is best suited in a half court set offense. He plays with a bit of a mean streak at times on the floor. 
Kai Murdock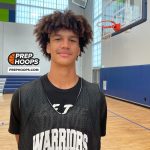 Kai Murdock 6'5" | PF Wando | 2024 State SC – Wando HS (Mount Pleasant) (pictured on front)
Murdock is a very versatile forward for the Warriors. Kai made the move over to the Class 5A school from the SCISA Class 1A ranks and Cathedral Academy. He's looking to open up his game with his skill work and playing more face-up to the basket. Kai has good bounce and a solid set of handles up the floor in transition. He will protect the paint with his ability to swat away some shots from time to time.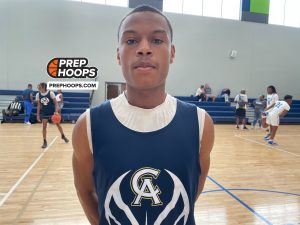 RJ Simmons
RJ Simmons 6'1" | CG James Island | 2024 State SC – Cathedral Academy (North Charleston)
Simmons helped the Generals win a Class 1A SCISA State Championship over Clarendon Hall this past February. Simmons drooped 44 points in the State Championship Game. RJ a combo guard has the ability to create his own and for others. Simmons keeps the ball close to the vest and rarely turns it over.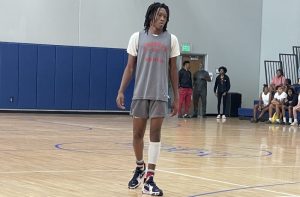 Amari Washington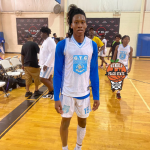 Amari Washington 6'5" | SF Stratford | 2024 State SC – Stratford HS (Goose Creek) 
Washington is a long and rangy wing player who looks to be the most athletic player on the court at times. Amari wants to stalk the baseline or stop and pop from the perimeter. Washington is at his 3rd school in 3 years after attending Fort Dorchester HS and North Charleston HS last year. Washington will look to lead the Knights who really suffered from a bad season last year. 
Time to Look at These 2026 Class Members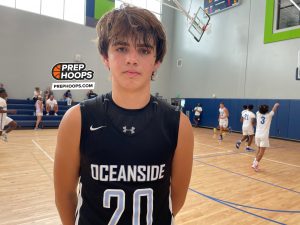 Jake Thomas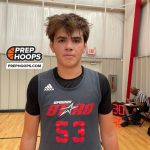 Jake Thomas 6'4" | PF Oceanside Collegiate | 2026 SC and Caiden Ramsey Caiden Ramsey 6'5" | PF Cross | 2026 SC are both members of the 2026 Palmetto State. Thomas has really sprouted up to 6'4 now. Thomas played last season for the Wando JV while he attended Cairo M.S. Jake was really going to work down low in the paint and really attacking the boards. Thomas now attends Oceanside Collegiate.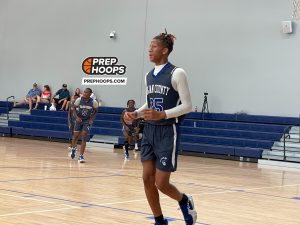 Ramsey plays over at Cross HS a small Class 1A school in Berkeley County. Caiden moves around the floor well and works for position while coming off the bench for the Trojans.