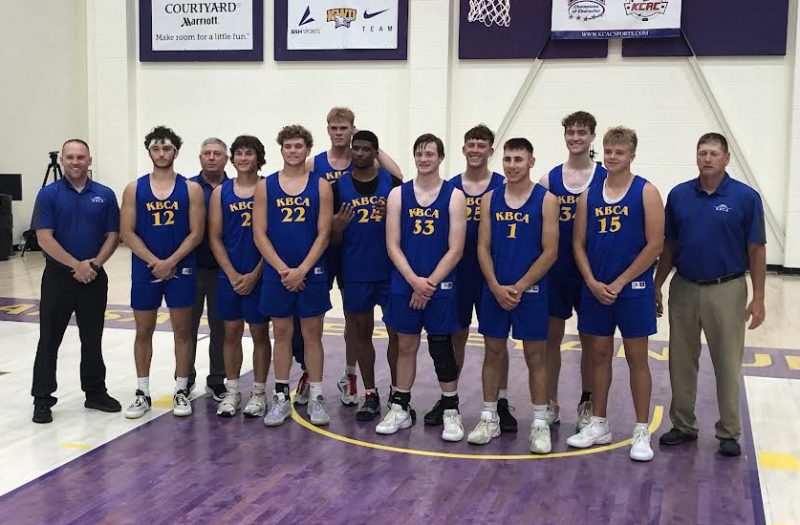 Posted On: 06/19/22 12:43 PM
Twenty four of the top members of the class of 2022 gathered at Kansas Wesleyan University in Salina Saturday for the Kansas Basketball Coaches Association annual all star game.
The Blue squad won the entertaining contest 95-89, but more important than the final score was the quality of play and the relationships on display. Seniors who competed with and against each other for years on the club circuit and in the high school ranks met one last time. Friendly rivals hugged, trash-talked and celebrated each other while still keeping the quality of play high.
The star of the game wound up being Cheney's Harrison Voth. The kid got hot and drilled 5-7 from behind the arc. He knocked down 6-8 attempts and finished with 17 points as the Gold team scrambled to keep track of him on the perimeter. Voth is a smart guard who handles the ball with confidence and is sneaky athletic. His craftiness led to 2 steals on the defensive end.
Linden's Toby Miller showed off versatility and nice touch from deep. He showed that his inside/outside versatility works with big school opponents just as well as it did when he starred at the 2A level in