The annual Indiana vs. Kentucky All-Star series got underway on Sunday afternoon at Bedford North Lawrence High School. The Indiana juniors, comprised of the six "Core" selections plus six players from the "Red" group of All-Stars took on the Kentucky juniors to tipoff this year's series. I was able to take in the game and will also be bringing you live coverage from Mount Vernon (Fortville) High School on Wednesday evening when the Indiana Junior All-Stars, featuring the "Core" plus "Blue" group selections take on their senior counterparts.
Over the weekend, the Indiana Senior All-Stars will travel to Owensboro to face off with Kentucky before returning to Southport High School for a second game on Saturday to complete the series. Let's take a look at how things shook out at Bedford North Lawrence on Sunday afternoon.
The Indiana Junior All-Stars jumped out to an early lead, but Kentucky quickly quieted the initial run and settled into a tight competition. Purdue commit Myles J. Colvin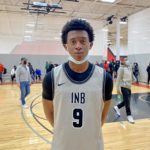 Myles J. Colvin 6'5" | SG Heritage Christian | 2023 State #63 Nation IN (Heritage Christian 2023) had it cooking for Indiana early on scoring 19 points in the first half. He went off for a trio of three-pointers mid-way through the half and finished a highlight reel worthy dunk in transition as well. The Boilermakers are getting a very talented prospect.
In the second half, Colvin traded the hot hand with Markus Burton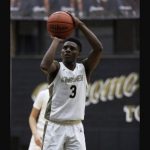 Markus Burton 5'10" | PG Penn | 2023 State IN (Penn H.S. 2023). The 5'11″ guard started hitting pull-up jumpers, finishing at the rim, and getting to the foul line. He would go on to finish with a game-high 24 points to go along with eight assists. I said it on Twitter during the game, but any college coaches at the mid-major level who question his ability due to his size probably owe Burton another evaluation. He is THAT skilled.
Indiana had built the lead back up to the 12-15 points range late, but some sloppy play allowed Kentucky to close the gap some on the scoreboard. The game was never really in doubt in the final minutes, but the lead did shrink to single-digits. Eventually, the Indiana Junior All-Stars came away with a 112-102 victory.
For Kentucky, 6'3″ guard Jerone Morton Jerone Morton 6'3" | SG George Rogers Clark | 2023 State KY (George Rogers Clark H.S. 2023) led the way with 16 points. The physical, athletic scorer showed why he is a Top 10 prospect according to Prep Hoops Kentucky. Jaylen Davis Jaylen Davis 6'5" | SF Madison Central | 2023 State KY (Madison Central H.S. 2023) added 15 points while 7'0″ center Reece Potter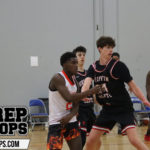 Reece Potter 7'0" | C Lexington Catholic | 2023 State #162 Nation KY (Lexington Catholic 2023) finished with 13 points.
On the winning side for Indiana, Burton led all scorers with 24 points while Colvin finished with 21 points. Penn State commit Logan Imes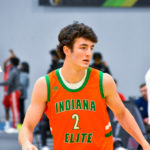 Logan Imes 6'4" | PG Zionsville | 2023 State #146 Nation IN (Zionsville H.S. 2023) had a strong second half finishing with 18 points on the game including 4-6 shooting from beyond the arc. Joey Hart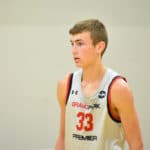 Joey Hart 6'5" | SG Linton-Stockton | 2023 State #218 Nation IN (Linton-Stockton H.S. 2023) and Zane Doughty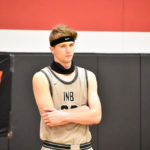 Zane Doughty 6'9" | C Ben Davis | 2023 State IN (Ben Davis H.S. 2023) rounded out those in double-figures with 13 and 10 points respectively.