The first day of the Hoops and Beyond Summer Showcase was held on Saturday at Webster Groves High. Here is a look at some New Names and New Faces of players who caught my eye on Saturday. I looking forward to seeing how these kiddos continue to develop.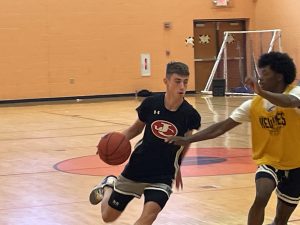 Rowen Buffington (Jefferson City): A 6'1" 2026 combo guard who plays with a lot of court savvy to go along with his talent. His shooting range from 3-point distance was excellent. He is a confident ball handler with good court vision. As a coach's son, the high basketball IQ is also present.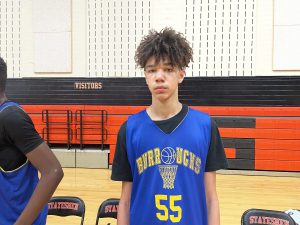 Sheek Pearson (John Burroughs): A slender 6'7 2025 forward who caused many problems with his length. He blocked several shots and he was an active rebounder. He's a solid ball handler who can take opposing bigs off the drive. He also ran the court well in transition.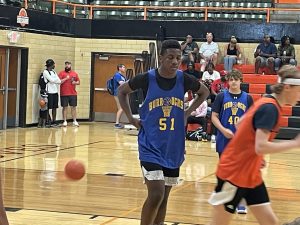 Tristan Reed (John Burroughs): A 6'7 2026 forward who had a solid day around the basket.  He has a good frame and he can hold his own inside when things get physical. I was impressed with his shooting touch inside. He could also hit the short jumper. He was also active on the offensive boards.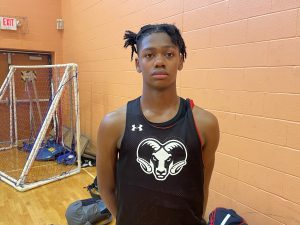 Keshon Mims (MICDS): A 6'1" 2026 guard who played well in the Rams overtime loss to Charles. He was on the floor in the middle of the Rams rally from 20 points down to force the extra session. He has good athleticism and he's an effective slasher with a good motor. He also hit a pair of 3-pointers during the rally. He also has the potential to be an excellent defender.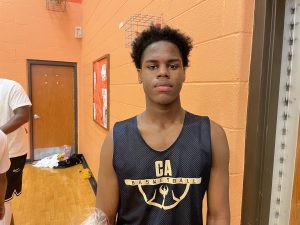 Antoine Franklin (Miller Career Academy): A 6'4 2024 forward who is a very good all-purpose player. He did a variety of things to help his team. During one sequence, he had a steal, hit a 3-pointer and hustled back on defense to take a change. He's a dependable secondary ball handler and an effective rebounder.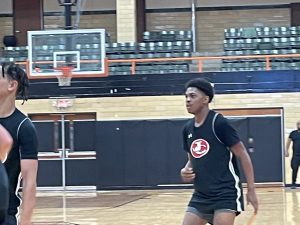 Judah Harris (Jefferson City): A 5'9 2025 guard who was a real spark plug with his energetic play at both ends. He's physically strong and he will defend hard. He is quick and he also hit some timely 3-point shots over the course of the day.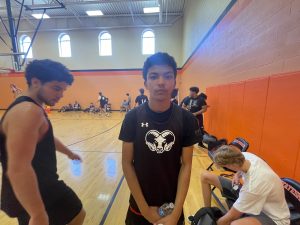 Brandon Clemons (MICDS): A 6'1" 2026 guard who is poised and plays a pretty smooth game. He has good handles with a nice perimeter stroke. He has a good pull up jumper in transition. He plays at a pretty comfortable pace, which I like.