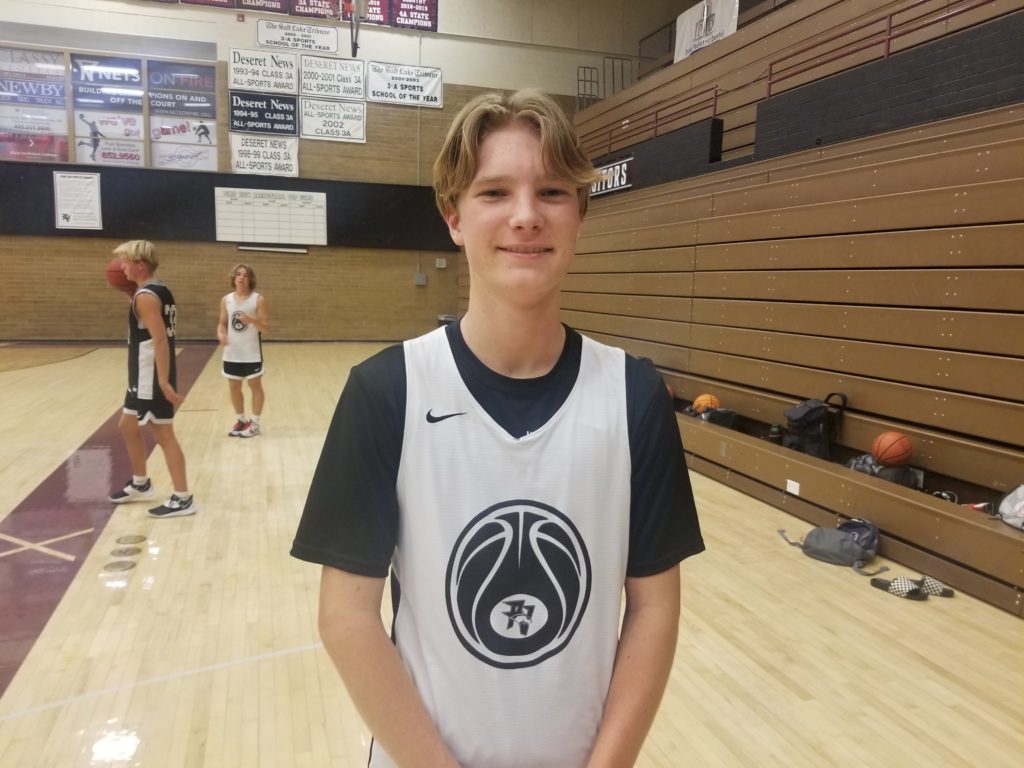 Posted On: 06/11/22 2:29 PM
Yesterday a lot fo player started getting comfortable with their sets and you could see a lot of club players trying to get back into cohesion with their high school teams. Here are some players that stood out Day 3. 
6'4 SF Alex Brey || Woods Cross High School || 2023 ||
While Alex might not be a big out on the floor as of height he does play bigger than he looks. He is guarding players a few inches taller and he is holding his own defensively using his strength and active movement to get better defensive position. When he is defending on the block he uses his fundamental to rebound or box out and let other players clean things up. He runs the floor extremely well which he often gets the better of his counterpart. Nice option in a pick n' roll as he can pop and hit those three's in rhythm and off the bounce. Nice option in a trail situation as well. Woods Cross will be tough with a lot of roll players around some of their stars. Alex is a roll player that can really play on both ends. 
5'11 PG Jackson Workman || Murray