Wednesday, June 8th is when it all kicks off at Juan Diego Catholic High School in Draper, Utah as the Great Western Classic tips off and there will be a few games that will have some solid next level player son both teams respectively. Here are 4 games and a bunch of player to watch. 
Lone Peak vs. Woods Cross
A little 5A vs 6A action here as WX was the 5A runner up last season with an impressive run as they were led by two player in Jaxon Smith
Jaxon Smith 6'1" | PG Woods Cross | 2023 State UT and Mason Bendinger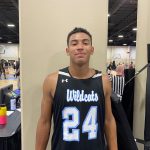 Mason Bendinger 6'3" | CG Woods Cross | 2023 State #25 Nation UT who have very solid perimeter games. They will match up against a fairly young set of player with the likes of youngsters like Ike Staley Ike Staley 6'6" | SF Lone Peak | 2025 State UT and Chamberlain Burgess Chamberlain Burgess 6'6" | C Lone Peak | 2025 State UT . These are two emerging young players in the Class of 2025. Lone Peak is no stranger to developing talent so do not be surprised if more name emerge on this team. 
Side Note: Should be a fun game that goes up and down. WX has some solid pieces coming off the bench and lp has some unknowns that we will know shortly. 
Layton vs. Westlake
Westlake will have some new players inserted into their system but they have a flock of players that seem to know when to step up and they also know their roles. This should be a physical challenger for Layton. Layton on the other hand is coming off a narrow win in the championship game at the USU Camp against Bingham. Layton has some young players but they have experience. Players like KJ Miller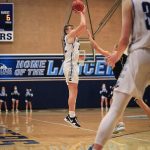 KJ Miller 6'3" | CG Layton | 2024 State UT , Brock Mendoza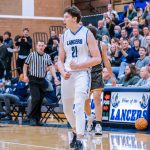 Brock Mendoza 6'9" | C Layton | 2023 State UT and Mekhi Martin Mekhi Martin 6'0" | PG Layton | 2024 State UT . Should be a great 1st Day matchup. 
Side Note: Layton could be one of those teams that gets it together and makes a big run this upcoming year. 
American Fork vs. Hillcrest (ID)
This is probably going to be the game that a lot of people anticipate to watch as AF the defending 6A State Champion takes on 4A State Champion Hillcrest (ID). AF has a fleet of players that it can go to and Hillcrest might not have the depth but they have some dudes. Ike Sutton Ike Sutton 5'8" | PG Madison | 2024 State ID the recent transfer from Madison will likely be the lead guard as he teams up with big time D1 prospect Isaac Davis. They will take on Aaron Dunne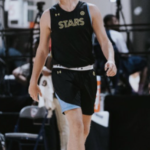 Aaron Dunne 6'9" | C American Fork | 2023 State UT , Kean Webb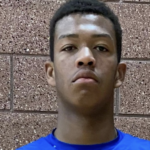 Kean Webb 6'10" | C American Fork | 2023 State UT two 6'9 + prospects and then you add youngsters like Tiger Cuff Tiger Cuff 6'2" | CG American Fork | 2024 State UT in the mix this should be a heavy weight match.
Side Note: Hillcrest brings back some solid pieces and AF has a lot of new ones. This could come down to early in the summer chemistry. 
Pocatello (ID) vs. Syracuse
This game should be a dandy and there are two players here that could actually go head to head. Julian Bowie Julian Bowie 6'3" | SG Pocatello | 2024 State ID and Kaden Erickson. Both players have some game and Julian is a sharp shooting athlete that has D1 written all over him as a Class of 2024 prospect. Kaden Erickson is out there to continue to prove his value and stock rising ability in a great matchup. 
Side Note: Pocatello has a shot at returning to the state championship again in Idaho and Syracuse has been building something new as they have changed the culture up there.