It's the last day of the June Live Period, which means the last day of the always enjoyable DMV Live event. As usual, we're in attendance to take note of the standout prospects, and I'll point out who caught my eye in the morning slate of action.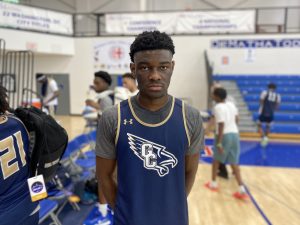 Corey Chesley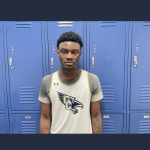 Corey Chesley 6'5" | SF Good Counsel | 2023 State MD | Good Counsel '23
Chesley is playing his way to earning his first Division I offer as he's put together a consistently productive month. The 6-foot-4 guard led Good Counsel in a win over Potomac School by scoring 22 points on 8-of-13 shooting from the field to go with four rebounds and three assists. Chesley's jumper off the catch was fluid as he nailed a couple of triples in the effort. 
Rieco Hellams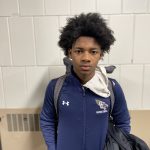 Rieco Hellams 5'7" | PG Good Counsel | 2023 State MD | Good Counsel '23
When Hellams is approaching games as a playmaker for others, he's really effective. The 5-foot-7 lefty broke down his defender, got in the paint and quickly delivered dimes to open teammates. His game-high seven assists also opened up scoring opportunities for himself and he took advantage to the tune of 15 points on 5-of-12 shooting from the field. Hellams is shifty with good burst and harrasses his matchup on the defensive end of the floor.
Jakel Powell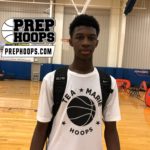 Jakel Powell 6'5" | SF Raleigh Christian Academy | 2023 State NC | Good Better Best '23
Powell had the performance of the morning as he led his squad to a win over Bishop Walsh with 29 points on an impressive 10-of-16 from the field. He has good size at 6-foot-5 that came to light in transition where he got downhill, embraced contact on his way to the cup and finished. Powell was also a catch-and-shoot threat from three as indicated by his five three's.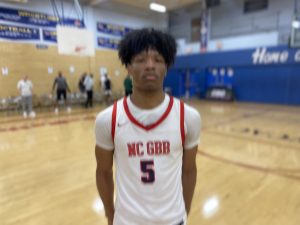 Caden Bell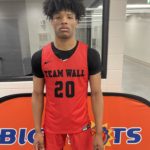 Caden Bell 6'4" | CG NC GBBA National | 2024 NC | Good Better Best '24
Bell used a momentum-changing play to end the first half to light a flame under both he and his team in the final 16 minutes of play. The 6-foot-2 guard rose up with one hand in traffic and flushed a rim-rocking dunk that would spark another 11 points in the second half for himself. He finished the game with 16 points, dished out five assists and collected four rebounds.
Mike Williams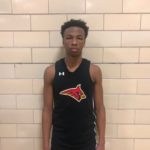 Mike Williams 6'3" | CG Bishop Walsh | 2023 State #121 Nation MD | Bishop Walsh '23
Despite coming up short, Williams had his share of strong moments in the game against Good Better Best. The 6-foot-2 combo guard showed good burst in transition where he'd explode his way to the basket for creative finishes with either hand. He struggled a bit to finish when physicality presented itself in the air, but found his rhythm in a half court setting by getting to his spots in the mid-range using 1-to-2 dribbles before rising up for jumpers. Williams also had six assists and six rebounds in the effort.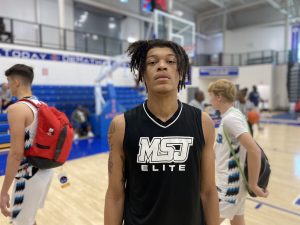 Tyonne Farrell | Mount St. Joe '24
All coaches love low maintenance bigs and that's the reputation that Farrell is building. He's a 6-foot-5 junkyard dog who doesn't need the ball in order to make his presence felt. He'll rebound with aggression, run the floor with purpose and be efficient with his touches inside of 15 feet. Farrell's name continues to intrigue college programs as he finished with 21 points (8-of-10 FG), seven assists and six rebounds.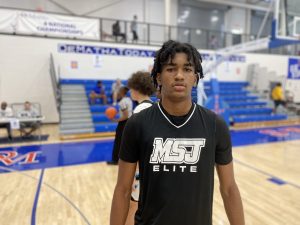 Ace Valentine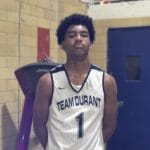 Ace Valentine 6'2" | PG Mount St. Joseph | 2023 State MD | Mount St. Joe '23
Valentine continues to prove his worth as a LM prospect with his ability to provide scoring, playmaking and defense as a point guard. He's a scoring threat both off the dribble and off the catch, can facilitate his team in a half-court setting and doesn't back down from checking the opposing team's best perimeter threat defensively. Valentine helped lead the Gaels to a win over Bishop McNamara with 18 points and nine rebounds.
Martin Somerville | Bishop McNamara '24
McNamara was led by a trio of guards with the first being Somerville. The 6-foot-1 guard found his mark early and carried through consistently throughout on his way to 22 points that included four three's. He shot 6-of-8 from the field and a perfect 6-of-6 from the charity stripe. It was simple–if Somerville got a second of daylight on the catch, he made the defense pay.
Jeremiah Quigley Jeremiah Quigley 5'9" | PG Bishop McNamara | 2023 State MD | Bishop McNamara '23
Quigley did what he does best by using his quick-twitch ability to make his way to the basket and finish at a high level. He's one of the better finishers at his height (6'0) that you'll find in the area and he was also diligent in helping to close down the glass with seven rebounds.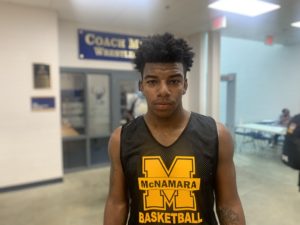 Jaden Johnson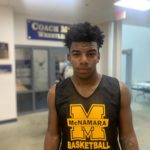 Jaden Johnson 6'0" | PG Bishop McNamara | 2023 State MD | Bishop McNamara '23
Johnson is still on his journey back t recovering from an ankle injury that has kept him sidelined, but today he showed the consistent flashes of his old self as he got downhill, absorbed contact and finished with no issue. McNamara is extremely undersized, so he drew the matchup of guarding either Hansberry or Farrell. While the two had their share of getting the better of Johnson, it wasn't due to lack of a physical presence or fight. Johnson finished with 16 points and six rebounds.