The June high school live periods kicked off this past weekend with tons of events getting underway all over the country, and one of the biggest ones was in the DMV area where DMV Live took place at the famous DeMatha High School in Maryland. The event featured some of the top private schools from Maryland and Virginia, and had hundreds of college coaches in attendance. We'll have tons of content from the weekend, continuing with the 2026 standouts.
Adam Oumiddoch | 6'4" CG | Bishop O'Connell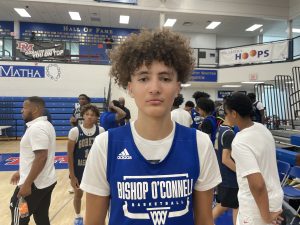 There were quite a few rising freshman who showed a lot of flashes at DMV Live, but none were as consistently productive as Oumiddoch who finished as one of the top scorers in the entire event despite not even attending a high school class yet. His game is well beyond his years as he has great body control and a knack for scoring through traffic, he's shifty off the bounce and can get to spots to make shots and he showed he isn't afraid of big moments or any matchup already. He exudes confidence in his game and is going to be a big time player in the WCAC over the next few years.
Josiah Cannady | 6'0" PG | Bishop O'Connell
Cannady is the backcourt mate of Oumiddoch and plays on the ball a little more than him, and he showed he has a ton of potential moving forward as well. He's a good athlete with good end-to-end speed and a quick first step, he shoots the ball very well from deep off the catch and he sits down and guards the basketball as well. He's likely still growing and will continue to develop on both ends of the floor.
Jordan Smith | 6'2" WG | Paul VI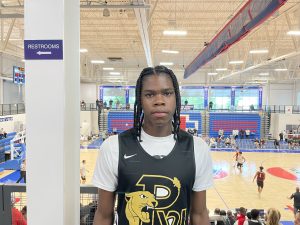 When it comes to projecting long term, Smith was the one that had scouts and coaches drooling over his big time ability and physical and athletic tools as just a 14 year old. He already has a great frame with long arms and good strength, he's a big time athlete who plays above the rim effortlessly and he has a toughness to him where he brings it on both ends of the floor every time he steps foot on it. He scores the basketball well from all over the floor, he has a good IQ and plays the game the right way and he has a good motor on the glass and on the defensive end too.
Silas Devonish | 5'9" PG | Bishop Ireton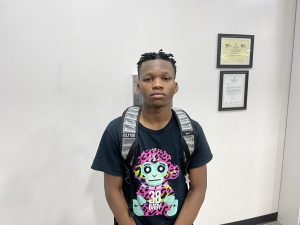 Devonish took the event by storm as he quickly cemented himself as a third option for Ireton next to their two leading senior scorers, and he showed despite not being the biggest guy he can play with anyone. He's a very good shooter with deep range and the ability to make shots consistently, he can handle the ball against pressure and has good quickness and he can make plays for others with his playmaking ability. He showed absolutely no fear when he was on the floor and he made winning plays consistently.
Khaliq Carson | 5'7" PG | Bishop Ireton
Carson is another young Ireton guard to keep an eye on, as he provided great energy off the bench and brings a lot of toughness to this team. He's usually the smallest player on the court but he's willing to pick up full court and can turn ball handlers over, he gets in the lane and has great vision as a playmaker and he can knock down open shots. He's extremely quick and brings a lot of intensity every time he's on the floor.
Neiko Mundey | 6'2" WG | Good Counsel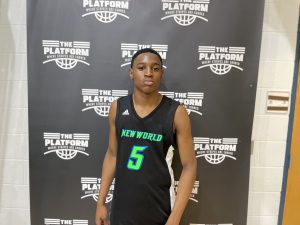 Mundey is a very talented young player who showed flashes for Good Counsel with his athleticism and all-around skillset. He can put it on the deck and create space to get shots off, he is strong in the paint and when he gets downhill and he rebounds very well for his position and size. He has a lot of ability and as he gets used to the speed of the game at this level he'll have a chance to be a breakout player in the WCAC this season.