The class of 2025 watch list is growing by leaps and bounds as more of them perform on the varsity level. The month of team camps in Louisiana has introduced a number of rising sophomores to the high school basketball fans around the state. From the looks of it, this class has the makings of another stellar class in Louisiana. In this class of 2025 review, we will take a look at some of the top performers and the new additions to the watch list of this ever growing class.
New Additions
There were twelve new members to the watch list that was released in July.  Some of these players played well during the grassroots period in April and the beginning of May while others flourished during the many team camps throughout Louisiana in late May and all of June.  Chris Lindo Chris Lindo 6'6" | PF Madison Prep | 2025 LA  of Madison Prep was one of the eight 2025 players in attendance at the Top 100 camp the Louisiana High School Basketball Coaches Association hosted.  Kane Broussard Kane Broussard 6'2" | CG Lacassine | 2025 LA (Lacassine) and Kevin Rideau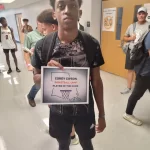 Kevin Rideau 6'2" | CG Westlake | 2025 LA (Westlake) proved to be super sophomores to watch after the way they performed at the Northwestern State team camp.  Jayden Gladney Jayden Gladney 6'1" | CG Airline | 2025 LA (Airline) and Kamren Clarkes Kamren Clarkes 5'11" | SG Captain Shreve | 2025 LA (Captain Shreve) have evolved into a likely rotation players with their respective teams via their team camp play and Marques Wilson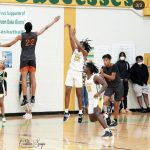 Marques Wilson 6'4" | SF Green Oaks | 2025 LA (Green Oaks) is a potential breakout prep player who has played at a high level on the Prep Hoops Circuit.  Here is a look at all twelve newcomers.  
Top Performers to Know and Watch
The class of 2025 is a guard heavy class as of right now.  However, there is an abundance of rising sophomores to watch in this class.  Let us take a look at some of the names to know as many of them will be participating during the live period with various teams in Louisiana or teams in the surrounding states.  
Christopher Birden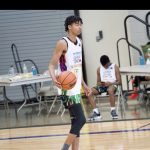 Christopher Birden 6'7" | SF Isidore Newman | 2025 LA (6'7″ / Isidore Newman)
Drew Timmons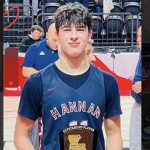 Drew Timmons 6'5" | SF Archbishop Hannan | 2025 LA (6'5″ / Archbishop Hannan)
Chris Shiflett Chris Shiflett 5'9" | PG Evangel | 2025 LA (6'0″ / Evangel)
Antron Mason II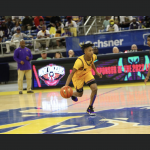 Antron Mason II 6'0" | CG Wossman | 2025 LA (6'0″ / Wossman)
Benjamin "Tate" McCurry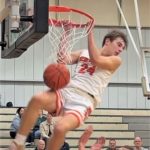 Benjamin "Tate" McCurry 6'2" | CG Catholic Of Baton Rouge | 2025 LA (6'1″ / Catholic)
Jeremiah Lucas Jeremiah Lucas 6'2" | SG Bonnabel | 2025 LA (6'2″ / Bonnabel)
Jamal Drewery Jamal Drewery 5'10" | PG Scotlandville | 2025 LA (5'10″ / Scotlandville)
Zion Weeks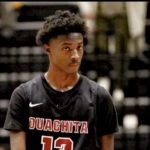 Zion Weeks 6'0" | PG Ouachita Parish | 2025 LA (6'0″ / Ouachita)
Brandon Henderson Brandon Henderson 6'0" | PG Woodlawn-Shreveport | 2025 LA (6'0″ / Woodlawn-Shreveport)
Preston Sanders Preston Sanders 6'0" | CG Zwolle | 2025 LA (6'0″ / Zwolle)
Ronald "Bubba" Strong (6'0″ / Calvary Baptist)
Click on the link below to view the complete watch list for the class of 2025.  Rankings for this class will be released after the beginning of the 2022-2023 school year.  
Louisiana 2025 Watch List