Here are 5 players in the class of 2025 I'd offer right now. 
Kiki Deng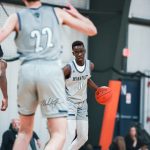 Kiki Deng 6'4" | SG Valley | 2025 State IA   
Deng has been excellent this AAU season playing a three and D role. His length makes him a tough defender, with the athleticism to be able to guard 1-4. Playing up two years has been no problem for Kiki. He is still knocking down shots and getting his teammates involved. He rebounds the ball at a high level. Look for his game to grow more and more and become a top player in Iowa. 
Karsten Moret 
Karsten has been a knockdown shooter this off-season! When you watch him play, his confidence stands out a lot. He can shoot it from extended range and he has the ability to score at all three levels. Plays with a good IQ often making the right plays for himself and everyone else. 
Luke Meyer
Luke is a solid big man with a high IQ. He can work out of the high post or down low on the block. With his size, he still runs the court really well. His hands are very soft and have no problem making tough catches with defenders around him. He can stretch it out and knock down threes. As Luke gets a bigger, faster, and stronger look for him to be a top big man in Iowa. 
Emiliano Barrantes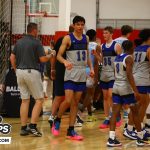 Emiliano Barrantes 6'9" | PF Grand View Christian | 2025 State IA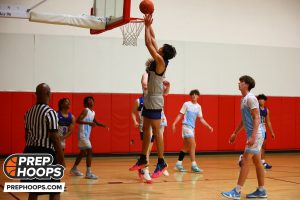 Emiliano is 6'11 and has the length to match his height. What stands out the most for me is his ability to still move fluidly at his height. Around the rim, he is an elite defender. He knows when to block shots and when to be straight up. On offense, he doesn't force bad looks, takes what the defense gives him. He has no problem with just scoring layups and dunks. Look for Barrantes to be highly scouted in the future. 
Nitish Sankaranthi Nitish Sankaranthi 6'7" | SF Waukee Northwest | 2025 State IA  
Nitish has the potential to be a nationally known player. His length and athletic ability pop out every time you watch him play. At 6'9 has the ability to score it at all three levels. Defense comes easy to him with his frame and athletic ability. With no problem, he can guard 1-5 and hold his own. Nitish already has some interest and looks for that to continue to grow.