Today is the first day of June.  This is a major month during the basketball calendar.  Why is that?  Here are the 12 Biggest Illinois June Storylines To Watch!
Transfers, Transfers, Transfers
Let's not mess around.  You know this is the top one.  June is when rumors become reality.  It is the first chance for prospects to play with their new schools.  We have already seen a big one go down as the top center in 2023 Iowa commit Owen Freeman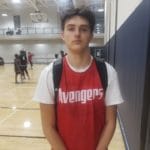 Owen Freeman 6'10" | C Moline | 2023 State #172 Nation IL has made the move to Moline.  There will be many more as the behind the scenes chatter is full go mode right now!  Once we get to the big live periods there will be a clearer picture of who will be going where.  Also remember that doesn't necessarily lock them in as Fenwick had a pair of high profile transfers that played with them in June and never suited up in the winter.
High School Live Periods
When the NCAA introduced the high school June "live periods" meaning D1 college coaches could come out I was a bit skeptical of how it would be received by college coaches.  I now absolutely love them as Riverside Brookfield and Ridgewood are two of my absolute favorite events on the calendar.  There will also be events in Normal and southern Illinois as well.  During the weekends of June 17-19 and June 24-26 it is essentially like a grassroots weekend with high school teams.  Both RB and Ridgewood have done a tremendous job identifying the top teams and prospects while running big time events bringing in college coaches across the country!
Race for #1
We will be updating our rankings this month based on the second half of high school play and spring circuit sessions.  Make no mistake though June will go a long way to deciding who takes #1 heading into the fall.  In 2023 three contenders remain in Darrin Ames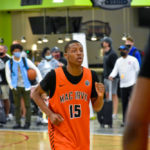 Darrin Ames 6'1" | PG Kenwood | 2023 State #51 Nation IL , Asa Thomas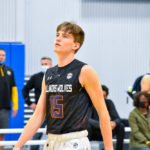 Asa Thomas 6'6" | SF Lake Forest | 2023 State #98 Nation IL , and Cameron Christie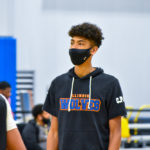 Cameron Christie 6'4" | SG Rolling Meadows | 2023 State #124 Nation IL .  Then in 2024 you have James Brown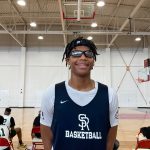 James Brown 6'9" | C St. Rita | 2024 State IL and Morez Johnson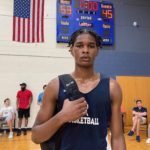 Morez Johnson 6'9" | PF St. Rita | 2024 State IL battling for the top spot.  In 2025 it is an injured Melvin Bell Melvin Bell 6'4" | SG St. Rita | 2025 IL along with Bryce Heard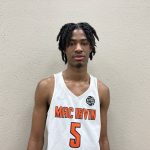 Bryce Heard 6'5" | SG Montverde | 2025 IL who are vying for #1.
Players Not Seen Since High School Season
There are several prospects we are looking forward to seeing that we haven't been able to evaluate since the end of high school season as their grassroots teams do not play in events we have attended.  Some of the guys we are looking forward to getting updated evals on include Brock Harding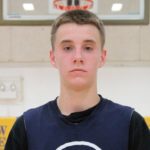 Brock Harding 6'0" | PG Moline | 2023 State IL , Ty Pence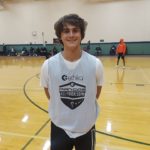 Ty Pence 6'4" | SG St. Joseph Ogden | 2023 State #295 Nation IL , Mekhi Lowery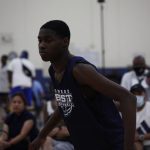 Mekhi Lowery 6'5" | SF Oswego East | 2023 State IL , Ahmad Henderson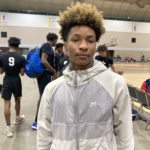 Ahmad Henderson 5'10" | PG Brother Rice | 2023 State #310 Nation IL , Macaleab Rich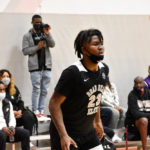 Macaleab Rich 6'4" | SF East St. Louis | 2023 State IL , Jordan Pickett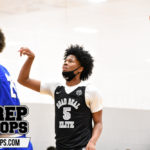 Jordan Pickett 6'2" | SG Belleville East | 2023 State IL , Kaiden Space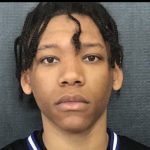 Kaiden Space 6'2" | SG St. Rita | 2023 State IL , Ethan Kizer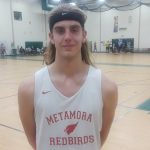 Ethan Kizer 6'6" | SF Metamora | 2023 State IL , Andrew Scharnowski, Cooper Koch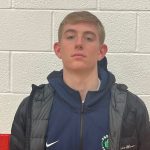 Cooper Koch 6'7" | PF Peoria Notre Dame | 2024 State IL , etc.
Top High School Teams for Next Year
Last year it was made crystal clear there were three teams going into the season that were above the rest in Glenbard West, Kenwood, and Whitney Young after their play in June.  It proved out during the high school season.  Who will be those teams this year?   Obviously, a lot will have to do with transfers.  Some of the squads we expect to establish themselves as top tier teams are the usual Simeon, Kenwood, Curie and Whitney Young.  Outside of those we will be looking at these teams to see if they are ready to make a big jump: Rolling Meadows, Moline, Hillcrest, Niles Notre Dame, East St. Louis, St. Rita, and Lemont.
How Do Last Year's State Title Winners Stack Up?
In 1A Yorkville Christian lost Duke superstar Jaden Schutt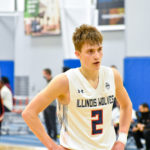 Jaden Schutt 6'5" | SG Yorkville Christian | 2022 State #42 Nation IL and some depth in the senior class.  They return a nice squad however that should be the favorites once again in 1A behind David Douglas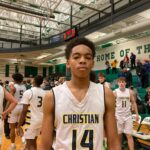 David Douglas 6'5" | SG Yorkville Christian | 2023 State IL , Brayden Long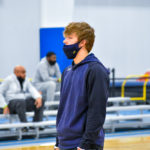 Brayden Long 6'4" | SF Yorkville Christian | 2023 State IL , and Jehvion Starwood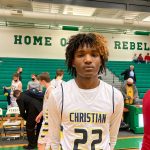 Jehvion Starwood 6'3" | SG Yorkville Christian | 2024 State IL .  How about Nashville in 2A?  Bennett Briles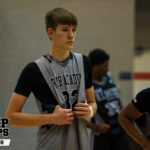 Bennett Briles 6'9" | PF Nashville | 2023 State IL is a transfer that will provide an inside presence to replace Saxton Hoepker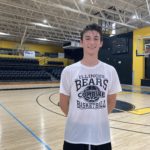 Saxton Hoepker 6'6" | PF Nashville | 2022 State IL .  This team is built around smart basketball and defense which will start to come together in June.  In 3A Sacred Heart Griffin took home the crown and will get big time tests in June.  Their 1-2 punch of Zach Hawkinson and Jake Hamilton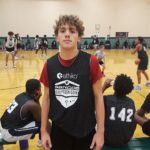 Jake Hamilton 6'3" | SG Sacred Heart Griffin | 2023 State IL return looking to gain momentum toward the defense of their title.  The defending 4A champs will look the most different as they lost the Fab 5 from one of the most iconic teams in recent memory.
Coach Rob's Last Go With Simeon
The GOAT of Illinois high school basketball announced he will be stepping down after this year as this will be the last season for Simeon's Robert Smith.  He has tons of state titles and D1 players over the years.  One of the best coaches we have ever seen in the state.  What will his final team look like?  You know the twins Wesley Rubin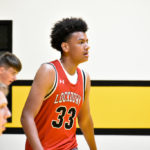 Wesley Rubin 6'7" | PF Simeon | 2023 State IL and Miles Rubin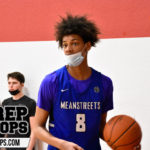 Miles Rubin 6'7" | PF Simeon | 2023 State #276 Nation IL will anchor inside.  Jalen Griffith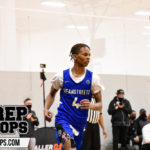 Jalen Griffith 5'10" | PG Simeon | 2023 State IL at the point running the show.  They have some nice senior role players and a few 2024s that can step into reserve roles as well.  Seems like they are a wing scorer away from being the team to beat.  Also remember this team went 0-4 at RB last June looking not like a typical Wolverines squad.  Then they made it to the state final four.  No doubt this team will be a contender in March.
Young Prospects
Which young prospects will emerge during the month of June?  My favorite part of my job is seeing new players for the first time breakout.  There are going to be those prospects in the 2024 and 2025 classes who burst on the scene making names for themselves this month.  Do we know who they are yet?  No, but in a month they will be the talk to the state.
Freshman Debuts
This kind of goes with two previous themes mentioned above, but June is when most top incoming freshman make their declarations of where they will play their high school ball.  The majority of them will see limited minutes, but it is good to know where they are and start monitoring their progress.
Who's Watching Who?
During the high school live periods it is a great opportunity to identify what colleges are serious about certain players.  Offers do not mean what they use to mean to be quite frank.  Spending valuable time and resources to evaluate along with showing face in front of that prospect shows how interested a school really is in a prospect.  You can start to tell what players are truly priorities for schools and which are fringe prospects for the programs.
June 15th calls
My best friend's birthday is June 15th.  Also that day is an important one on the basketball recruiting calendar as it is the first day that college coaches can reach out to rising juniors directly via call or text.  This year that is the class of 2024.  Is it a little overrated in the long run?  Yes, but definitely an exciting day for those families as offers will be thrown out and players will get to talk to colleges interested in their services early in the process.
College Visits
June is also a great opportunity for prospects to get out to campuses.  Especially during the first half of the month.  You will see a ton of players taking official and unofficial visits which furthers along the recruiting process.  There are also elite camps and team camps on campuses which present opportunities for players.