Top returning players from South Sound area. Class 2A-3A-4A WA hoops. 
There are two top ten players in our prephoops 2023 rankings in the South Sound area. Parker Gerrits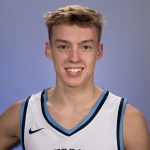 Parker Gerrits 6'2" | PG Olympia | 2023 State WA (Olympia H.S.) and Brooklyn Hicks Brooklyn Hicks 6'3" | CG Timberline | 2023 State #168 Nation WA (Timberline H.S.) Here's a breakdown of some of the best of the rest in and around the Capital city. Future articles will go further North and South. 
Parker Gerrits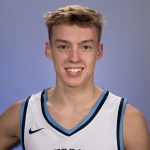 Parker Gerrits 6'2" | PG Olympia | 2023 State WA -2023-G-Olympia 
I have watched this kid a few times. He's got everything you want in a Senior to be guard and he also plays alongside some great teammates who I will discuss later. He is no doubt the heart and soul of a tough Olympia team who finished 4th at the Class 4A tournament last year. He can run the point, and is a more than capable ball handler although he is more of a shooting guard for Olympia.  He has a beautiful shot with deep range. There is another great shooter in this article but I see him as the best shooter in the area. If not now by next year. His best asset might be his ability to get to the basket with ease, using his ball handling skills and maybe the most effective part of his game is the  change of pace dribble that he uses to pick apart opposing defenses. He knows how and when to effectively change speeds and that is something he constantly uses to set himself up for a pull up jumper or finish at the basket. It is fun to watch from a fans prospective. He rebounds extremely well for a guard, which often triggers the fast break for a team full of guys who can run the floor. He doesn't take bad shots and makes his teammates better by distributing the ball. He is very crafty when he gets himself closer to the basket and is a great finisher.  He's tough as nails and will lock down defensively and constantly has his hands on balls, making him a disruptor for opposing teams. He is all hustle and has that killer instinct which shows on the defensive end of the floor.  Whenever his team needs to gather themselves, he's the type of leader that knows when and how to get his teammates to respond. When you watch him, you see a kid who could probably score 30 on any given night but with his more than capable teammates, the ball never stops moving and he is the catalyst. He's got decent length and size and a triple double in the box score would not shock me at all next season. Olympia is maybe at their best when he grabs a defensive rebound and triggers the break. This is a team that will put up a lot of points and he will be right in the middle of it all. They should run through their league pretty easily once again in 2023. Its how they will respond in the postseason that  should be fun to watch. The top two 4A teams from this year, Curtis and Mount Si aren't going anywhere among others. Gerrits will have to take over at times when the game slows down and that's something he's more than capable of doing. Player of the year candidate in 2023. 
Brooklyn Hicks Brooklyn Hicks 6'3" | CG Timberline | 2023 State #168 Nation WA -2023-Timberline-G 
Here is your most athletic player in the area. He's got a college ready build and his athleticism is his greatest asset. You will see plenty of High flying dunks from him whether it be on the break or driving to the hole and dunking on someone. He covers a lot of ground with not many dribbles. A tremendous athlete who is smooth, quick, fast, and rarely ever out of control. He's at his best in the open floor and can finish with the best of them. He'll get to the paint with ease and has a nice little floater. Some of his drives to the hoop give you the wow factor. It's that impressive. Another one who doesn't take bad shots very often simply because he can get himself to the hoop at will most nights. He has the ability to defend multiple positions with his size. He is 6'4 and strong. Great rebounder (10pg) last season who is tough to handle anywhere on the court when he gets after it. His college future looks bright as he is already college ready in terms of size and athleticism. I see him developing into a good shooter, although not quite there yet. If he does become a knock down shooter, he should be on every college coaches radar. He will be a great asset to any team with his athletic ability and quickness. He will also defer to teammates and is unselfish and could get 30 on any given night. The most college ready player I will list here. Another player of the year candidate. 
Andreas Engholm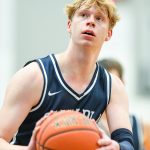 Andreas Engholm 6'8" | PF Olympia | 2023 State WA -2023-Olympia-F/C 
Teammates with Gerrits at Olympia this is a big that any team would be lucky to have. He runs the floor very well. He has a nice back to the basket post game, most notably an over the shoulder jump hook that they must start teaching in grade school at Olympia since all the bigs have this in their arsenal but none as effective as Engholm. He is a great, not good shot blocker who uses his left hand to block shots as a big man should. And he does so often. He's aggressive and will not back down from anyone. He rebounds well and has a nice touch even occasionally taking an open three. Although he's most effective on the block and can also put it on the floor with a couple dribbles to get to the hoop. A perfect fit for a team that boasts a number of guards who love to run the floor and wreak havoc on the defensive end. They are extremely good at getting their hands on balls and creating turnovers that lead to easy layups on the other end. Some of which he will benefit from because of his willingness and ability to run the floor. If he stays out of foul trouble and goes after every rebound like it is supposed to be his, it will make Olympia even tougher to beat. 
Miles Gurske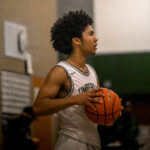 Miles Gurske 6'1" | CG Rainier Beach | 2023 State WA –Timberline-2023-PG 
Here's a kid that averaged 19ppg last season. With most of the attention going to Hicks, he quietly and consistently ran the show for Timberline. If its possible to go under the radar with 19 a game this is one kid who did it. He can flat out score the ball. He had a 37 point game vs Kelso, 31 vs North Thurston, 30 vs River Ridge. He's a good three point shooter. His shooting form leads me to believe that he will be an even better shooter next season. He's really quick and handles the ball well with good change of pace ability. He gets himself free with his quick dribble drives. He took care of the ball in the games I watched. With this backcourt duo Timberline will be a team to watch in 2023. 
Luke Brewer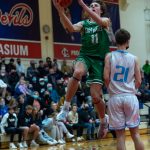 Luke Brewer 6'2" | PG Tumwater | 2023 State WA -2023-Tumwater-G 
This is the kid who has opposing coaches yelling "shooter" and most likely fans, and anyone else who is on the opposing side. He's a great shooter and will knock down threes consistently. He has a knack for getting himself open and scoring, even though he's not the best athlete on the floor at times, he makes up for it with a savvy style of play. Hes got a quick release, and his midrange game is good. He has a good pull up jumper, which you will hear me mention often as I see it as a huge weapon in HS basketball. He will be the primary ball handler most of the time. He put up some huge games for Tumwater leading them in scoring at 17ppg. Finishing with a trophy at the state tournament for a school mostly known for football dominance. Tumwater basketball is back on the map and he's the biggest reason why. Very smart player with a high basketball IQ. I expect him to improve and make a big jump next year as a Senior and team leader.  He's sneaky quick and can go by the defense and finish, and I think that will be an area that he will show the most improvement in. He runs himself off of screens and moves well without the ball. It's no secret that he can score but adding another level to his game should make him an elite scorer and he should be among the top scorers in the state for all of WA 2A basketball. 
Soran Dalan-2023-WF.West-C 
I will take this as far South as Chehalis. W.F.West boasts one of few players in the state who stands 6'10″ and is a true back to the basket post player which is rare at the 2A level much less any level of HS hoops. Once he gets the ball in good position to score on the block, the lefty is tough to handle. He has a nice little jump hook and has shown tremendous improvement in his footwork. He's worked hard to become a better player, improving his footwork and quickness. He needs to continue to work on those things and it will pay big dividends. He already owns the school record for rebounds in a game. If the stats I saw are correct. He averaged 14 points and 14 rebounds a game last season. Fourteen rebounds a game in High School is almost unheard of. He has a nice touch from the free throw line although he didn't get there as often as you'd like for a big man that size. He doesn't run the floor like Engholm but his willingness to be a true big hasn't gone unnoticed. He is a load on the block and not many teams have an answer for that. He'll surely see a lot of attention from opposing defenses collapsing on him. He makes up for it with offensive rebounds and put backs, or just simply over powering the defense on his way to the rim for easy buckets. The Bearcats lost their leading scorer Dirk Plakinger from a years ago which will make him the focal point of the offense. Opposing teams know that, but being a big time rebounder and improved scorer on the block, he will be a force regardless. A double double waiting to happen every time he steps on the floor. WIth the improvement that I have seen him make, he could be better than advertised come next season. 
Andrew Collins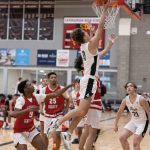 Andrew Collins 6'4" | SG Tumwater | 2023 State WA -2023-Tumwater-W 
Potential. That's why he makes the list. He's a good athlete who shows flashes of being a nice complimentary scorer alongside Brewer. This is due to his athleticism, I see him making a huge jump next season. He just looks the part, and he can easily get to the rim with strong drives and finish. He's smooth and athletic, and will finish easily with dunks on the break. He's a key piece if the T-Birds want to make it back to Yakima next season. If he shows a willingness to improve his offensive game, he should make a big jump in 2023. 
Mason Juergens-2023-Olympia-G 
One of Gerrits backcourt mates. He runs the point most of the time for Olympia which allows Gerrits more freedom to play off the ball. That's when Olympia actually plays in the half court. As I said earlier, they love to wreak havoc on defense and Jeurgens is right in the middle of it most of the time. He's hard nosed, and will get up in opposing players on defense. He also gets his hands on balls creating turnovers and easy buckets. He gets a lot of good looks from three with Gerrits creating, and Engholm down low. The games I watched he knocks them down more often than not. He's also a bully of a guard which gets him into the lane often, where he is strong enough to finish or kick it out to the open man. He's an athlete, and he might be best on the gridiron as a WR. He brings that toughness with him to the court and is a great compliment to a host of good athletes who all excel in the open floor for the Bears. This is a really good team who wants to run other teams into the ground with pressure defense and high tempo offense and they have the athletes to do it. I will call Jeurgens the toughest of the bunch but it's awfully close with the way Gerrits gets after it. 
Darrell Gipson-Timberline-2024-F 
A strong, big bodied kid who moves well for his size. He plays his role well. This is not his role but I saw him get the ball at one end go all the way down, behind his back through traffic and finish. Although that's not his game at all, it might have been the deciding factor in putting him on this list. Not because he should do that necessarily but because he did do it. I'd already seen a willingness to rebound, and score around the basket, which he should do and did do enough to make him a factor down low for a team with an outstanding backcourt. They will need him to be a steady force in the paint next season. He showed enough to make me believe he can be. The potential is there. 
There are plenty of other good players in the area.  I see these as the ones who will be most important to their teams potential to make a deep post season run.