As usual, there was no shortage of talent on display over the weekend at Hoop Group's Southern Jam Fest. For this article, we'll highlight the guards who caught our eye throughout the games that we watched at the 16U level.
Damien Jones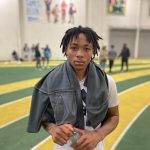 Damien Jones 5'10" | PG Grace Brethren | 2024 State MD | New World
Jones was a guy I was unaware of coming into this weekend, but it didn't take long to be enamored with his approach to the game. The 5-foot-9 guard is a tenacious defender who guard the full length of the floor and is relentless when it comes to stunting, poking and playing with the ball handler's mind. He harassed his matchups into turnovers that ultimately led to run out opportunities for his team. Offensively Jones has a tight handle and plus athleticism for his size that allows him to get his hand by the rim on finishes. He was a capable shot maker from three off the catch over the weekend and seemed to have solid instincts of finding open teammates when he'd penetrate. Technically Jones is a 2023, so it's uncertain if he plans on making the reclass move to 2024.
Machi Chester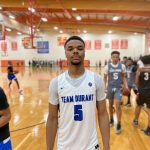 Machi Chester 6'3" | SG Bishop O'Connell | 2024 VA | Team Durant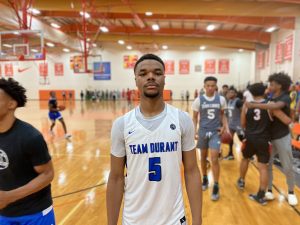 I liked the energy that Chester provided for his team. In their game against the VA Playmakers, he found his groove from three early, which then opened up driving opportunities for him where he took advantage of the rotating defense for no-look dimes to bigs along the dunker's spot. The 6-foot-3 combo guard also exhibited a knack for creating contact in the air on the drives where he was the aggressor, which led to him being a frequent visitor at the free-throw line. 
Tey Barbour | DC Premier
Barbour will be a player who I make sure I see at the next event where DC Premier is in attendance. He's an intriguing guard with good size at 6-foot-4 to go with a confident shooting stroke from three. The first time I saw Barbour get the ball out in transition I was caught off guard by his explosiveness as a finisher. His dunks are ones that can help spark momentum for his team when they're in a drought or can be the ultimate nail in the coffin when they have a late lead. Barbour brings his hardhat and isn't afraid to get in the mix battling for rebounds or 50/50s.
Ty Bevins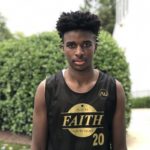 Ty Bevins 6'5" | CG Gwynn Park | 2024 State MD | New World
Bevins had a couple of games that stood out among the rest over the course of the weekend. He passes the eye test with solid size at 6-foot-4 1/2 nearing 6-foot-5 as a guard who can help space the floor with his shot. He found himself in the corners often awaiting others to drive and kick where he caught the ball shot ready and knocked it down. The Gwynn Park standout also looked solid coming off pin downs for quick shot as his defender got held up on the screen. His size and athleticism make for a versatile defensive option that can guard 1-3.
Julian Rivera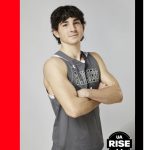 Julian Rivera 6'1" | PG Highland | 2024 State VA | VA Playmakers
The Playmakers suffered a tough loss to Team Durant, but Rivera refused to go down without a fight. The 5-foot-11 lefty lead guard has a confident approach as a scorer and used some wiggle to consistently sneak by his defender where he'd finish high-arcing lay ups over the outstretched arms of the rotating bigs. Rivera also made his defender pay for going under screens by burying a couple of triples. He plays with an intensity and chip on his shoulder that's hard not to like.
Jaylyn Kennedy | Team BBC
Kennedy is a 6-foot-1 guard with a strong frame that overwhelmed smaller guards all weekend. That size comes into play as he uses his burst to explode off his back foot where he creates contact and space from his defender as they get closer to the rim. He loves to get downhill and put pressure on the back line of the defense to make a decision. Kennedy has the strength to finish through contact, but also the awareness and instincts to make quick reads on drives to locate open teammates.