Prep Hoops Missouri takes a look at some New Names of underclassmen who put in work at the Prep Hoops Show Me Showdown in St Louis.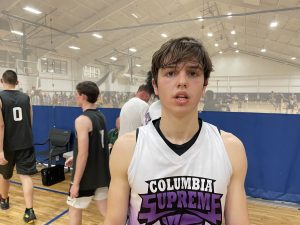 Jimmy Townsend (Columbia Supreme): A 6'1″ 2023 shooting guard from Hickman who did a nice job knocking down 3-pointers in the game that I watched him. He played with a high motor as he was in constant motion on the offensive end. He was good on back cuts and running in transition to get buckets. He also scored on some daring drives to the basket.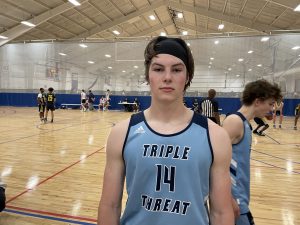 Caden Lappe (Triple Threat Academy): A 6'5″ 2024 forward from Seckman who played a blue-collar game that was very effective. He enjoyed the physical play, whether he was posting up in the lane or battling for rebounding position. He was also a strong finisher around the basket.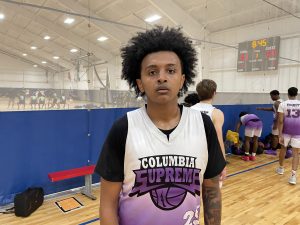 Aman Kesete (Columbia Supreme): A 6'3″ 2024 wing from Helias who is a very talented offensive player. He is a capable ball handler who attacked well on the dribble with smooth drives to the basket. He was always under control and he got where he wanted to go. He also shot the ball well from 3-point range.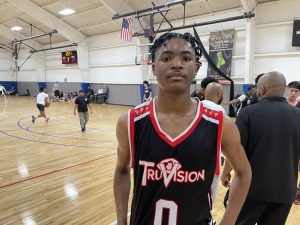 Chris Ketchum (Tru Vision): A 6'5″ 2024 forward from St. Charles who is a solid athlete who plays with a lot of activity. He was running the court well and getting buckets in the transition game. He did a good job of getting out of his area to grab rebounds and he also had his share of putbacks off the offensive boards.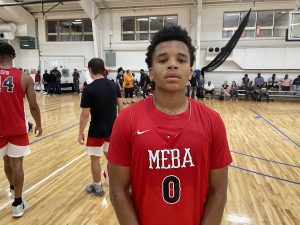 Madden Irving (Machine Elite): A 2025 point guard from Chaminade who did a very good job during the weekend while playing up at the 16U level. His court presence and overall savvy were quite evident as he played a very good floor game. He's physically strong and he stayed low on the dribble to get to his spots. He scored in the lane well and he could get out and excel in the open court.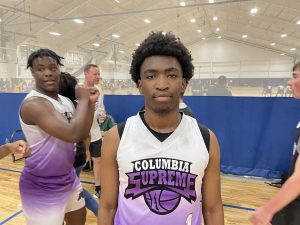 Nehemiah Hamilton (Columbia Supreme): A 5'10″ 2024 point guard from Capital City who has a good combination of quickness and physical strength. He used both of those positive attributes to get downhill in the lane and finish on strong penetrating drives. He also sat down an played some solid defense as well.