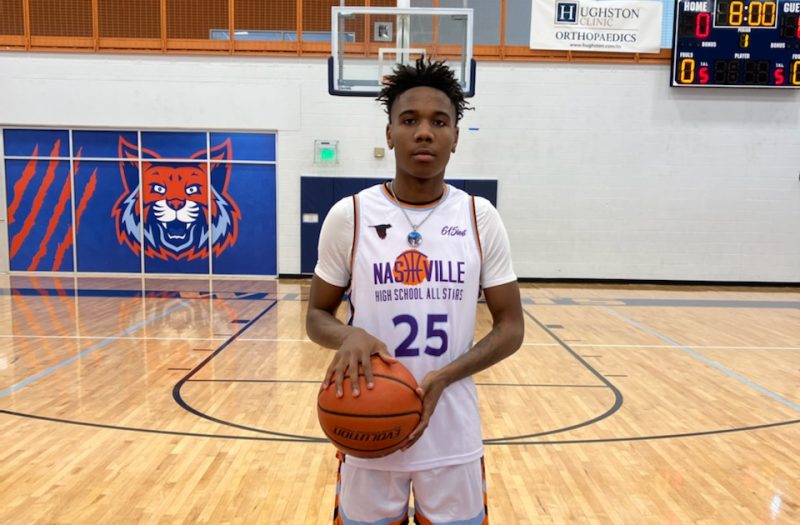 Posted On: 05/4/22 6:20 AM
Ashton McCarver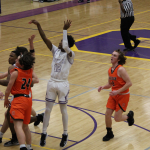 Ashton McCarver 6'1" | SG Smyrna | 2022 State TN will attend Dyersburg State Community College, a junior college program in northwestern Tennessee.
Ashton McCarver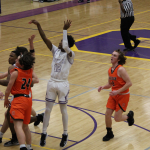 Ashton McCarver 6'1" | SG Smyrna | 2022 State TN finalized his college search this week and Will Jackson Will Jackson 6'4" | SG Columbia Academy | 2022 State TN ended it just last week.
The two participants from the Next Level Skills Basketball All-Star Game thrived during senior seasons for Smyrna High School and Columbia Academy respectively. 
Will Jackson Will Jackson 6'4" | SG Columbia Academy | 2022 State TN was and is among the best three- point shooters in Tennessee.  His success was anything but a surprise, after he established years ago that he was both skilled and determined to put in the work. He signs with Union University, a Division II program in Union, Tennessee.  
Union matured from an NAIA program to D2 about 6 years ago. 
McCarver developed from a lanky two-guard with creativity to a more steady lead guard, while expanding his shooting range a decent amount. For a long time Ashton was productive though largely unseen by college basketball programs. Within the last several days Cumberland University did offer though. 
The NAIA program, Cumberland did not land Ashton, but will bring in some Rutherford County talent.
Chico McDowell,  Santonio McDaniel, and Tony Nowlin all signed the paperwork to CU as April ended.  The trio played guard for LaVergne High. Nowlin is a defensive wizard at the point position. Chico plays with some flair and creativity.  Santonio is just a scorer, buckets upon buckets.
Reese yo baby cous finally did it 💞 1000% committed @CoachEDE3 @CUPhoenixMBB @Trut30 @LHS_Basketball pic.twitter.com/UPwcEoBfTU

— Chico McDowell (@ChicoMcDowell) April 29, 2022
In April, Cade Pendleton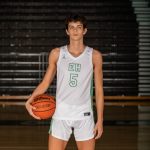 Cade Pendleton 6'10" | PF East Hamilton | 2022 State TN found a college basketball home.  He committed to University of California-San Diego (UCSD). CP moved to Tennessee years ago, from the western United States. Now, he will return, bringing with him a nice face-up game and a deadly three-point flicker.  
Pendleton earned PrepHoopsTN Combine MVP a year ago.  Notably, the upcoming @PrepHoopsTN Combine will be late June in Cleveland, TN. 
College Transfers
More and more young athletes are leaving their first school for, at least projected, greener pastures. Without the mandatory "sit 1 year" restriction following every D1 transfer players are capitalizing on the rule change and entering the Transfer Portal in record numbers.
For PrepHoopsTN purposes, there are some familiar faces in unfamiliar places. Take a look:
Julius Dixon (Morehead State) is heading to Missouri Western.
Demarius Boyd, former Haywood High School star, committed to Cumberland University.
He is the son of Derrick and Tennille Boyd. He has one brother, Dedric, who plays for former Cumberland coach Penny Collins at Tennessee State University.  
Thank you for the opportunity let's get to work !! CANT WAIT ❤️🤝⏳ #AGTG 🙏🏾 @GoSenatorsMBB @CoachJonesMBB @NathanDiambra @EzellBasketball @EHCSathletics @DameHunt6 pic.twitter.com/pI7WeLy09B

— Cameron D. Hunt (@UpNextCam) April 11, 2022
JaCobi Wood's New Home
Former AAA Mr. Basketball JaCobi Wood will now play for Murray State. He is transferring out of Belmont University, the school he signed to out of high school as a member of the Class of 2020.  He played two seasons, starting seven games, averaging 11.3 ppg and then 6.3 ppg with 2.2 apg both years.  His role was expected to grow after the graduation of Grayson Murphy, but Wood elected to leave for a new opportunity.
"I love their coaches, [Murray State has] a great history in basketball, as well," shared JaCobi Wood Wednesday.  "I thought it checked all the boxes with basketball, spirituality, and off-the-court."  
What can he accomplish with Murray State University?
"All my dreams," shared JaCobi Wood by phone May 4th.  "I can accomplish anything I put my mind to."