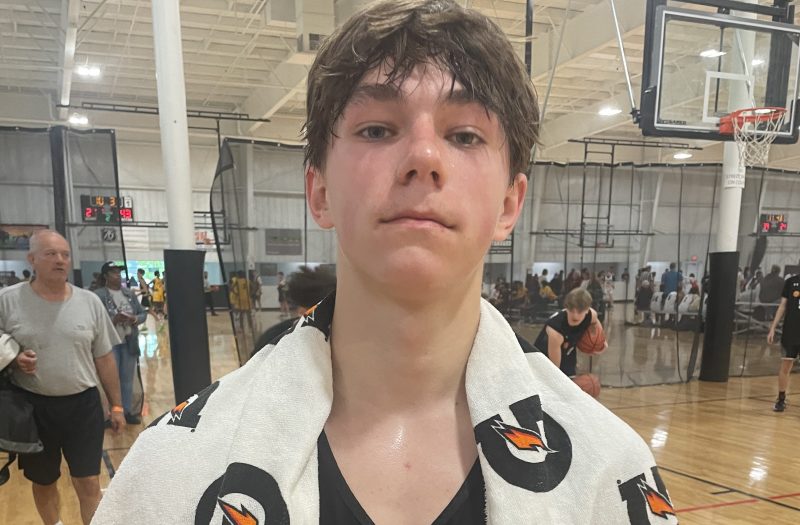 Posted On: 05/22/22 9:42 PM
Here's some of my top standouts from Sunday's action in Grand Rapids. 
Camden Thompson - Hardwood Midwest (MI) 2025
Camden Thompson was a great two-way prospect I watched this morning. Thompson was spectacular with the mid-range and inside scoring. He made tough layups and fadeaway shots look easy. What I really liked was his off-ball movement. This was a major factor to his efforts all game. He led all scorers at halftime with 10 points. In the second half of the game I watched, he got his teammates more involved. He produced some very solid numbers in an all-around win. 
Dominic Heiple - Coast To Coast (PA) 2025
Heiple made some great plays to close out the half. He buried a three and followed it off with a steal and fast-break layup. He has tremendous quickness on the floor and create challenges for offensive opponents all morning. Heiple provided a solid all-around performance and that carried over into the second half. I saw him make buckets from several spots on the floor with confidence.
Calvin Winfrey - Coast To Coast (PA) 2025
The best overall player from