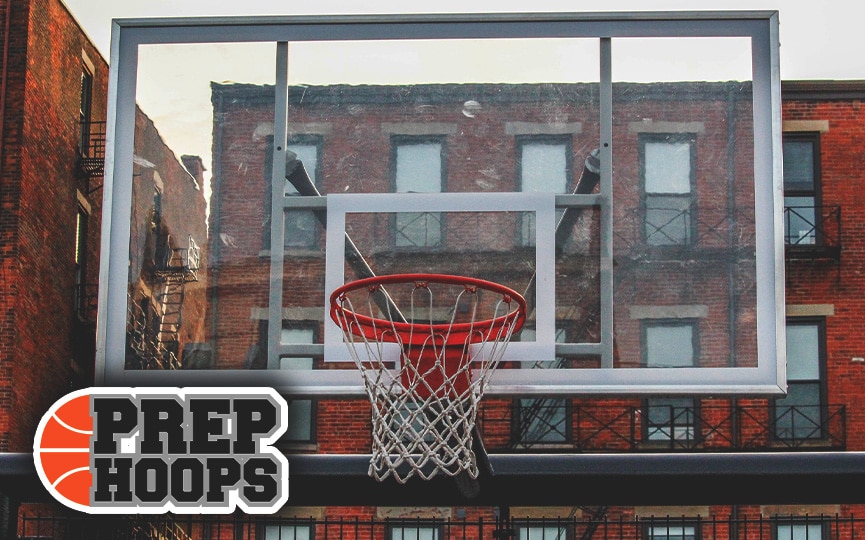 Posted On: 05/20/22 7:45 PM
Everybody has heard of Rucker park. But if you want an equally fun day of competitive basketball make the journey to Jamaica Queens for the legendary Nike IS8 tournament. Years ago I took my then 10 year old son. Now a young man he still talks about it. Where else do you get to see so many high major D1 players and future NBA players while they were still in high school. That day we counted 18 players who went on to high majors or the league. Here is a look at Team Long Island that is competing at this excellently run, fierce competition held tournament. Anytime Long Island goes into the city they have to prove themselves. They are delivering this year once again.
Nick Watts Nick Watts 6'9" | SF Northport | 2022 State NY  showed he can bang against big athletic bodies. Did a tremendous job on the boards and with interior defense. Nick also displayed his range. He showed the city the footwork in the post we've been reporting on for two years. Head and shoulder fakes and up and under along with an assortment of jump hooks gave post defenders fits.
Zatai Townsend Zatai Townsend 6'2" | PG Brentwood | 2022 State NY  who I feel is the best defender on Long Island