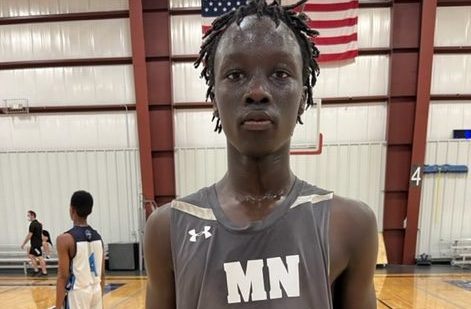 Posted On: 05/16/22 6:00 PM
MENASHA, WI-- Which prospects and team units were the best I saw from Friday night at The Barn at Lake Park in Menasha? Take a look at the four bests I picked up on quickly after scouting the gym on Friday night in the Fox Valley.
Best Unit:
The Lac 2024
Based on the games I got to watch on Friday night, I thought The Lac had the best depth when it came from top to bottom. You leaned about our 2025 guard standout Will Zimmerman, but the presence of  Rocky Barfknecht Rocky Barfknecht 5'10" | CG Fond Du Lac | 2024 WI (2024), Rhett Hlavacka (2025), Travion Pate (2025), and other Fond Du Lac Cardinals prospects paint a really nice future picture for Fondy Hoops when you evaluate their future has they had a handful of prospects that were playing up a division.
Best Trio: 
ABC Young Lions 2024 Teal, Darionn Saffold, Fabian Hurndon, and Carter Corbin.
These three prospects stepped up at a high level from the first game on Friday night. Darrionn Saffold (Milwaukee King) put together the total package on the boards, his ability to score on multiple levels, etc. Carter Corbin (Kettle Moraine Lutheran) was a late-hitter from the outside and really saw his game start