Who were some of the new faces that emerged during May? Find out here.
Donovan Blackman | Sandy Spring (MD) '24
Blackman is a nice addition to the up-and-coming group coming through the ranks at Sandy Spring. He is a dynamic perimeter player who brings athleticism to the squad and can put the ball in the hole. 
Theo Burke | W.T. Woodson (VA) '25
Burke is a skilled guard who is one of several rising sophomores expected to feature for the varsity team at Woodson. He is a threat from three and a reliable playmaker on the ball. 
Lugard Edokpayi | Bishop McNamara (MD) '24
Edokpayi will help fill the void left by Favour Aire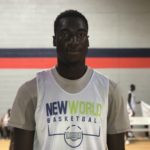 Favour Aire 6'10" | C Bishop McNamara | 2022 State #86 Nation MD in the middle for the Mustangs. He plays with high energy and will assist his team in controlling the glass while also providing interior scoring. 
Everett Jones | Flint Hill (VA) '25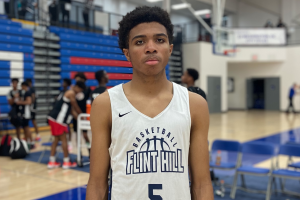 Jones' older brother Ethan was a standout at Flint Hill. He will have good a chance to follow in big bro's footsteps. Everett is confident on the ball. He brings size to the Huskies' backcourt and will make a difference on both ends of the court. 
Christos Palkogiannis | Landon (MD) '23
Palkogiannis missed most of last season due to injury but is back looking healthy. At around 6-foot-5, he brings height and offensive firepower to the Bears roster. 
Qayden Samuels | Bishop McNamara (MD) '26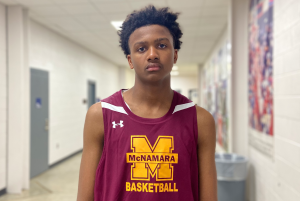 Samuels' older brother Qwanzi, currently on the roster at GW, was a standout at St. John's. Qayden is a smooth lefty with potential. He makes shots from the perimeter which will keep defenses honest as his overall game begins to expand. 
Ashley Sims | Archbishop Spalding (MD) '24
Sims looks the part and backs it up with his play. He is a versatile player for the Cavs who can help out on the boards and put the ball in the basket.