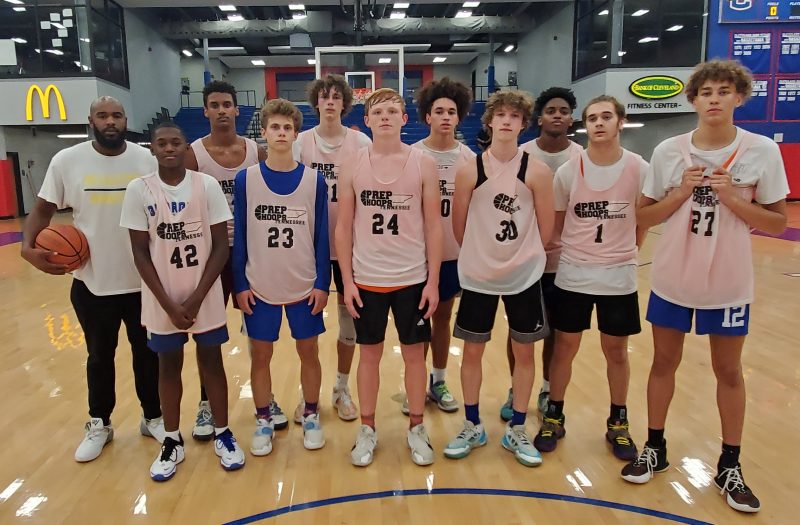 Posted On: 05/4/22 4:28 PM
Compete at the 2022 PrepHoopsTN Summer Skills Combine Sunday June 26th in Cleveland, Tennessee!  
Statewide media coverage for unproven or unheralded hoopers is the PrepHoops mission.  Are you interested in showing off the hard work you have put in?  What can you do against other college basketball aspirants?  
Pay via PayPal by "send money" to Andymn8815@aol.com (NO PayPal account needed) — The cost is $100 per camper.
For group rates or to sign up 3+ at a time, DM PrepHoopsTN anytime.
Classes Eligible: 2023, 2024, 2025
Register Now – No Invitation Required –The cost is $100 per camper with group discounts available for 3+.
Top 10  All-Star Game. (Maybe more included if camp #'s are high)
Camp Location:
Cleveland High School
850 Raider Dr., Cleveland, TN 37312
– Every prospect in attendance will be included in a camp recap article.  Generally, each article will address the performance(s) of 3-5 players and the number of articles recapping the camp will depend upon the total number of participants.  Expect 2 paragraphs on each camper.  — EXAMPLE — 
All players will be written about and detailed in the measurement/combine reporting.
Attending camp does NOT guarantee the participant will be ranked in PHT state or PrepHoops.com national rankings.
Highlights:
Instead of emphasizing explosion and power we will focus on channeling athletic prowess into production.  Basketball is a game of skill played by many different sizes and speeds.  Relentless skill work typically divides college players from high school players. 
NBA-Style Combine Testing
For growing boys and young men combines are a fun way to measure progress and body development.  No one measurable guarantees success or predicts failure, but size does matter in this great game.  And speed is incredibly valuable.  Our combine will precisely record and publish results in the following tests:
Physical Measurements: 
– Height (Measured With Shoes On)
– Height (Measured with Shoes off)
– Weight
– Wingspan
– Standing Reach
– Hand Length
– Hand Width
– Shoe Size
Athletic Testing:

– 3/4 Court Sprint
– Lane Agility Drill
– Shuttle Run
– Vertical Jump
The PrepHoopsTennessee Camp experience provides athletes a showcase for their hard work.  Most of the time will be spent in drills or combine.  Expect very little raw scrimmage.
Pay via PayPal by "send money" to Andymn8815@aol.com.  — The cost is $100 per camper.
– Stories of Standout Performers on PrepHoops.com/Tennessee
– Social Media Recognition on Instagram & Twitter (@PrepHoopsTN)
– Follow-up coverage as the player progresses through HS and AAU seasons
Contact Information
Andrew Force
Twitter: @PrepHoopsTN  Direct message is fastest means of communication.
Camp Schedule:
Sunday June 26
Open Registration – 2:30p – 3:30p
Stretching & Warm-Up – 3:00p – 3:45p
NBA-Style Combine Testing – 3:30p – 5:30p
Dinner Break (On Your Own) – 5:30p – 6:00p
Recruiting Seminar (Q&A included) – 6:00p – 6:15p
High Intensity Skills & Drills Station Work – 6:15p – 7:30p
Individual Photoshoot – 7p – 8p (Simultaneous to Drills)
5-on-5, 4-on-4  Play & Evaluation -7:30 p.m. – 8:30 p.m.
Top 10 All-Star Selections & Games – 8:30 p.m. – 9:00 p.m.
Parent Admission
None. 
Camper Price
The cost is $100 per camper.
**NO REFUNDS**  It is our policy that no refunds will be issued.
Camp Classes Invited:
Camp Dates & Times:
Sunday, June 26, 2021 (3:00 p.m. – 9:00 p.m.)
Dinner Break will be from 5:30 PM – 6:00 PM.
Camp Location:
Cleveland High School
850 Raider Dr, Cleveland, TN 37312