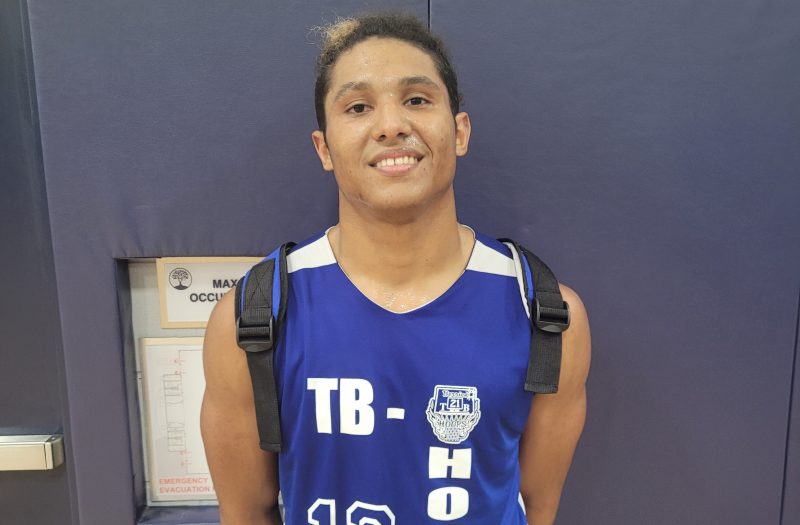 Posted On: 05/19/22 3:45 PM
Some of North Florida's best were out in full force last weekend at the May Madness showdown in Alachua, FL. Bringing teams from all over, this non-eval event was a big time opportunity for some under-the-radar Florida prospects to show what they've got. And show it they did. There were talented players at all levels. But only a few really stood out to me during my time at the event. Here are the guys who really got it done for their squads:
Esau Rivera, 6-0, 2023, Teneroc, TB-21 Hoops 17U
Easily my favorite player of the tournament, watching Rivera is getting a masterclass in the hard skills of the game. Rivera is an absolute dog in every sense of the word. His tenacity on both ends gave TB-21 a jolt against an arguably more talented 904 Elite team. But behind a team-wide defensive intensity led by Rivera, they never looked like the worse team at any point. For his size, Rivera's physical toolset is incredibly impressive: he's the strongest guy on the floor, incredibly quick, and has enough athleticism to get out for dunks. Rivera's a true team motor who can turn a team's intensity up by orders of magnitude.