Jai-run Williams – 6'5-Mountain View
This kid was the most explosive athlete in the tournament on Saturday. He had numerous dunks on the break. He dunked in the half court and he dunked over people. Impressive athlete who could score the ball as well. My MVP for Saturday. 


Paul Hobson -2023-6'3-Baker
This kid was all over the floor but I was impressed most with his ability to score the basketball. He's got good size and great athleticism. Multi-level scorer with a nice shooting touch. He played like an athletic stretch 3 but can easily be a shooting guard or a guy you trust to have his hands on the ball, which he often did. Great motor and great offensive skill set. 
Kayin Turner – 6'5 – 2024-
This kid put his team on his back and carried them to victory in one game I watched Saturday. He scored from everywhere but his ability to score in the paint was his most effective weapon. He also got offensive rebounds and scored from the free- throw line. He hit midrange jumpers, he did it all and it was probably the best performance of the day in that said game.
Graham Eikenberry – 6'11-2023-Lincoln
He is a tough kid and even though he has that size most of his rebounds were coming via effort. He had numerous offensive rebounds and either scored or kicked it out to an open teammate for a nice look. As I said, I was most impressed with his work ethic. 
Cooper McMillan – 2023-6'1-Windsor
He did a little of everything in the game I watched. He is a shooter but was also active in getting himself to the basket or finding the open man. Good player who didn't make many mistakes. 
Ramatullah Salin-2022-6'4-Shorecrest
This kid was a monster on the boards in one game I saw. He did his best Dennis Rodman impersonation. He was active and all over the place seemingly grabbing every rebound during stretches of the game. He scored a little but his rebounds were what helped his team the most. A high energy kid that played his role for his team.
Andrew Deadon-5'10
He was a great shooter and took some deep threes that found the bottom of the net. Quick release on his jumper and not afraid to let it fly. He also made some tough drives and played with a toughness throughout the game. This kid showed no hesitation and he was clearly confident. After watching him for a while it evident that he was one of the best players on the floor despite being one of the smallest. Tough to guard with his shooting range. 
Jalon Blackwell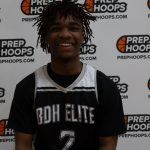 Jalon Blackwell 5'7" | PG Kentridge | 2023 State WA – 2023-Kentridge
He seemed to make a living at the free throw line and he got there with some quick drives to the hoop. Something that he and his other backcourt mates all excelled at. Tough in traffic and able to finish. He could also knock down the three when given the opportunity. His quickness was definitely what jumped off the page. 
Noa Phillips – 6'2-Mountain View
Had a great all around game and scored from inside and out. He looked very comfortable doing either. Good shooter, creator, and rebounder for being only 6'2. He is strong and not afraid of contact.
Noah Caldwell -2022- 6'2-Basha
His team was getting beat pretty handily in the game I watched but he played hard the whole game and gave his team some offense when they needed it. Nice jumper that he elevates with, which allows him to get looks over the defense. He's also extremely strong and well built which helps him to get to the basket with toughness. 
Sydney Jones-2022-6'6-Aloha
Made a living in the paint with his size and athleticism. Played hard and was always around the ball whether it be rebounds or scoring down low. He also stepped out and made a few jumpers. He has the build to be effective at running the floor and he showed that. 
Dane Lewis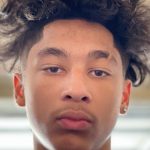 Dane Lewis 6'1" | SG Federal Way | 2023 State WA – 2023-6'2
Tough guard in a backcourt full of tough and quick guards. He might have shown the most though, getting himself in the paint with a purpose. Good shooter and knocks down threes. He's a scorer who also will find teammates for open looks. I really appreciated his toughness the most and he is set up for a big year next year. 
Parker Gerrits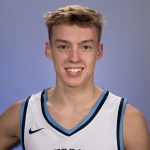 Parker Gerrits 6'2" | PG Olympia | 2023 State WA -6'1-2023–Olympia
Could put this kid on any all tournament team and feel comfortable doing it. He's that good and that valuable to his team. A team that communicates well with each other and they are all selfless players who enjoy each other's successes. I love that about this team. Not one player who isn't bought in to the team concept. He's the leader and maybe that's why. 
Luke Brewer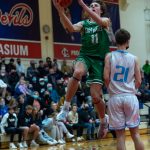 Luke Brewer 6'2" | PG Tumwater | 2023 State WA – 6'2-2023-Tumwater
He can score, he defends well, he's hard nosed and tough. He brings all that to the table and those are things that might not get noticed because he also happens to be an elite level shooter who knocks down threes regularly. He's also shown that he can score from all levels. He's not t just a shooter, he's a decent athlete that has gotten stronger and more explosive during the off-season. Tough kid who never stops competing. He's another that is selfless on a team that looks like they have played together since grade school, which I think is true. 
Josiah Lake II-6'1-G
He was one of the best at getting to the rack on a team that liked to push the pace. Really quick and made some tough shots as well. He was relentless.