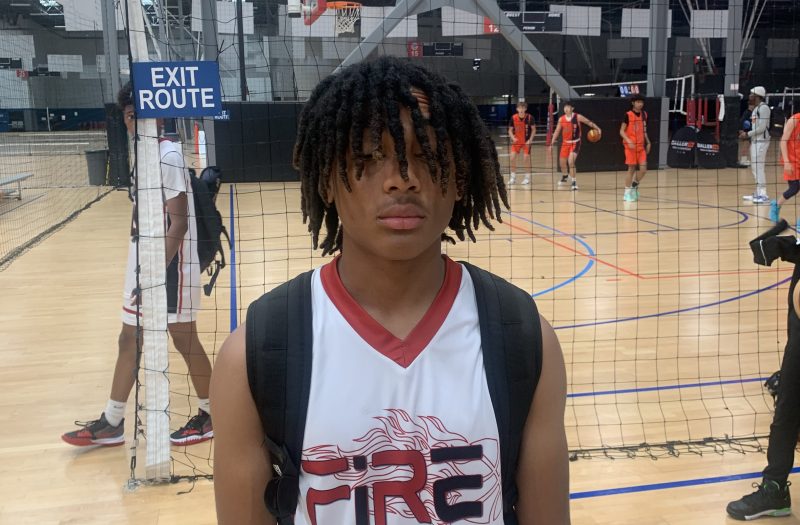 Posted On: 05/17/22 2:19 PM
Over Mother's Day weekend, Momentous Sports Center in Irvine, CA played host to the PH Circuit's Hustle in the Sun. Held over two days(Saturday 5/7 and Sunday 5/8), the event featured a lot of up and coming talent. I was at the event both days and I focused on watching the 15U division. Here's a look at some of the top point guards I saw. 
1. Quincy Johnson - Vista Murrieta/IE Fire Elite 2025
Johnson played the floor leader role for a team with a lot of scoring talent. He's a very good ball-handler who pushes the pace well in transition. Good passer on the break. He can break down the defense and get into the lane and he does a good job finding open teammates with bounce passes to the dunker spot or kick outs to open shooters. A true pass first player who can also score if needed.
2. Cole Vela - San Marcos/Coastal Elite 2025
Vela stood out as being able to find that balance between being a playmaker and being a scorer. He can create his own shot in the halfcourt and he's not afraid to take big shots. He's quick off the dribble and pushes