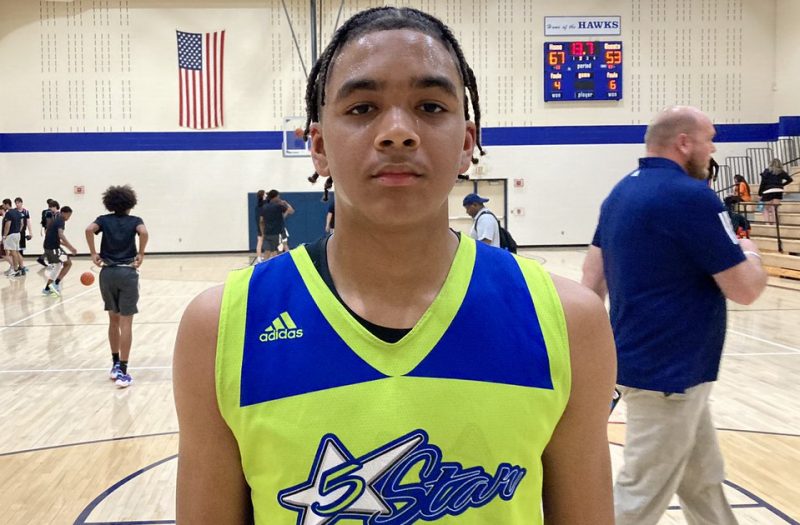 Posted On: 05/15/22 1:20 PM
On Saturday, hundreds of 15U prospects competed throughout the Indianapolis area as part of the Havoc in the Heartland event on the PrepHoops Circuit.
I was in attendance at Decatur Central High School from the opening game until the last buzzer sounded on Saturday, and have compiled a list of the top 15U performers that I watched on the day.
Preston Kepmf, G, Providence (IN)
The 5-foot-8 floor general opened Saturday's action with an outstanding performance, leading Southern Indiana Blaze to a blowout victory. The class-of-2025 prospect has a score-first mentality and showed off on Saturday, as he scored at will against a lesser opponent. He shot it well from three-point range, nailed countless floaters and layups in the lane, and set up his teammates well on the perimeter and on the break.
Gabe Baxter, G/W, Center Grove (IN)
Baxter lit up the score sheet for the Indy Nets on Saturday morning, proving that he is an all-around bucket. The eighth grader (2026) hit multiple fadeaway mid-range jumpers off the block, and also extended his range out to the three-point line. He is 6-feet tall, strong, and was tough as nails on loose balls, diving all over the floor in