The last stop of the Grit Region spring session took place in Columbus Ohio this past weekend. A deep talented field made choosing all tournament teams difficult.
Following are the first and second teams for the 16 U division. 
Ace Buckner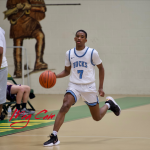 Ace Buckner 6'1" | PG Saint Ignatius | 2024 State OH 6-1 St Ignatius (OH) One of top 2024 prospects I have watched on the Prep Hoops Circuit this spring. I first caught him with a Buckner Elite squad at a tournament in Memphis. This weekend playing closer to his regular season him in Ohio. He was equally impressive. Plays with a natural sense of balance. I wouldn't label him an explosive straight line driver. Bounds around the court with an assortment of power dribbles and jump stops that allow him to get to his spots easily. A pass first point guard with an excellent court vision. Should form a nice regular season duo with and provide plenty of open looks for 2023 OBC standout Braydn Szczepaniak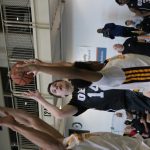 Braydn Szczepaniak 6'4" | SF Saint Ignatius | 2023 State OH  
Braylon Isom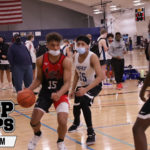 Braylon Isom 6'1" | SG Saginaw Heritage | 2024 State MI 6-3 Saginaw Heritage (MI) Along with Hopson Elite's Ayden Carter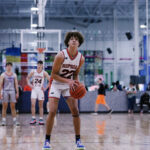 Ayden Carter 6'4" | SG Fremont Ross | 2023 State OH in the 2023 division. The finisher of the weekend. Had multiple highlight reel dunks. Did it both off of lobs and his own penetration. Competed hard as it felt like everyone of DV45's games were nail biters. More than just a bully ball driver. That's how I would've described him last summer. Has a nice handle that he uses to create space. The next step for him is becoming a knock down outside shooter. Will form one of the better 2024 regular season duos next season with Tyler Ode Tyler Ode 6'5" | SF Saginaw Heritage | 2024 State MI . 
Brayden Szamrej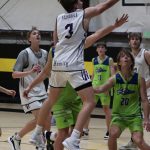 Brayden Szamrej 6'1" | PG Hudsonville | 2024 State MI 6-1 2024 Hudsonville (MI) Similarly to his performance in Grand Rapids. Szamrej waited a day to really get things going. But when he started rolling he really started rolling. Kicked off Sunday with a 34 point performance. Hit seven threes in that contest. That is a huge because if he hitting from outside. There is not much defenses can do on his penetration. Can't sag due to his quickness. Due to his advanced court vision. Can't send a double out high or on his drives. Will find the open man. Excels in the lost art of the post entry pass. Forms an lethal point/post duo with Cameron Regnerus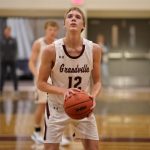 Cameron Regnerus 6'7" | PF Grandville | 2024 State MI . They helped lead West Michigan Future to a 4-0 record on the weekend. 
Wes Enis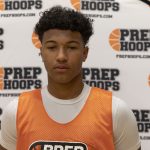 Wes Enis 6'2" | SG Miami East | 2024 OH 6-1 Miami East (OH) Powerfully built two guard engaged in quite a battle with Braylon Isom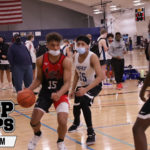 Braylon Isom 6'1" | SG Saginaw Heritage | 2024 State MI (see above) Ultimately fouled out in that contest but his Dayton Elite squad got the win. While Isom was a little more explosive athletically. Enis is more refined on the perimeter. Off sets his powerful drives with a nice outside shot. Has a smooth and easy left handed release from deep. Often came off a powerful step back. Has good change on direction for a player his size. Son of former NFL running back Curtis Enis. 
Zycheus Dobbs 6-4 Fairmont (WV) With the presence of Isom and Enis. This is an all tournament team of physical backcourt prospects. Dobbs might be the most advanced of the bunch. Has a huge upper body that he uses well to create space. Also is a little bit taller than other two. I wouldn't call him a natural point guard. But made the right pass often had and plenty of winning basketball plays. Reflected is ESF's unblemished record on the weekend against good competition. Not surprised he has also won a state championship at the prep level in West Virginia. Has good basketball bloodlines as his brother was a standout player as well. Based on what I saw this weekend. Is well on his way to a similar path. 
Second Team
Cole Shively Cole Shively 6'1" | SG Triton | 2024 State IN 6-0 Triton (IN) Much like fellow 5 Star player on the 2023 side Austin Cripe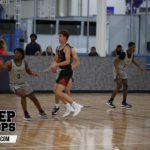 Austin Cripe 6'3" | SG West Noble | 2023 State IN . Shively shot the ball very well on the weekend. Standout performance was the last one of the weekend. Posted 26 points in a close win over Ohio based Team Takeoff. 
Reis Butcher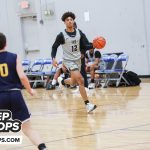 Reis Butcher 6'4" | SF Brebeuf Jesuit | 2024 State IN 6-4 Brebeuf Jesuit (IN) Long and super bouncy point guard prospect impressed once again in Columbus. I first caught him two weeks ago in Indianapolis. You simply don't see too many players at the point guard position with this athletic profile. Excels getting long arms into passing lanes for steals. Turns offense into defense quickly in transition. If he can develop into more a pure distributor could be an intriguing long term prospect. 
Layne Risdon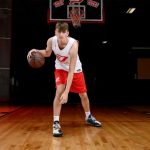 Layne Risdon 6'9" | C Zeeland East | 2024 State MI  6-9 Zeeland East (MI) Tallest player in the 16 U field provided excellent defense for the West Michigan Lakers. Scored in double figures in most of his games. Standout play was a game saving block in a close victory over a good Columbus based squad. Also finished with a double double of 10 points and 11 rebounds. Has a full slate of exposure camps set up for June. Could really pop in that setting due to his physical upside. 
Noah Prosser 6-0 Thomas Jefferson (PA) The 17 U all tournament teams featured a lot of shooters. This group leans more on the athletic side. Here is the shooter. Also did it by playing up an age division. Hit five threes in a close victory over 5 Star-Windy. On Sunday nearly shot his team back into the game against Mid Ohio Pumas-Sliemers. 
Patrick Tehan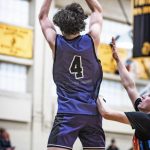 Patrick Tehan 6'4" | SG McQuaid | 2024 State NY 6-3 Mcquaid Jesuit (NY)  Like Prosser earned this placement playing up an age division with Team Cray. Good shooter with adequate size on the wing. Played for a deep and balanced squad. So does not have the statistical profile of others. Deferred to his older teammates. But this upstate New York prospect has excellent long term potential.